Opinion: Romney's Burn Rate - Is Mitt Short on Money?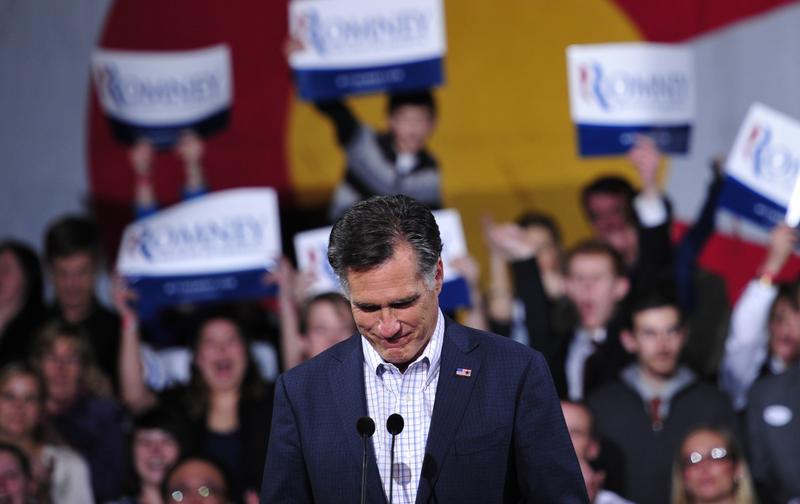 After raising a substantial war chest to ward off serious opposition and turn his major focus on President Obama for the general election, Mitt Romney now finds himself battling former Pennsylvania Senator Rick Santorum (R-PA) to claim the mantle as the GOP frontrunner.  This process has caused Romney to spend money at a prolific rate to keep pace with his competitors - a practice in which the governor is burning through money quicker than he can raise it.
The most recent figures available reveal that Romney's presidential campaign spent approximately $18.8 million versus $6.5 million the campaign raised during the month of January.  At the end of last month, Romney's coffers contained approximately $7.67 million.  Does this reveal a campaign and a candidate struggling to close the deal, or is this part of an overarching strategy leading to Romney securing the nomination?
My take is a combination of both.  My sense is that the Romney camp felt they would have won the Iowa, New Hampshire and South Carolina contests outright – solidifying his position as the inevitable front-runner.  Early losses in Iowa and South Carolina forced the Romney campaign to shift gears – with the candidate pointedly drawing contrasts with his competitors during debates while his campaign and Super PAC took the gloves off to rough up the opposition - spending millions of dollars to do so. 
Once fearful of losing the upcoming contests in Michigan and Arizona, Romney seems to have not only re-gained his footing, but he is atop many national polls both against his GOP rivals for the nomination as well as President Obama, himself.  While money can't buy you love in life, it certainly has allowed Governor Mitt Romney to regain the traction lost in past weeks as he seeks to close out the nomination process and set his sights on Mr. Obama once again.   
The current occupant of 1600 Pennsylvania Avenue must be quite concerned with Romney's ability to raise prolific amounts of cash coupled with the president's relatively anemic fundraising to date.  Obama supporters once boasted that he would raise $1 billion to support his re-election; totals to date are approximately $160 million and not on track to match the lofty $1 billion figure formerly discussed in the media as a fait accompli.
Should Governor Romney secure the Republican nomination in the next month or so, President Obama should worry about the effects of the Romney campaign spending hundreds of millions of dollars highlighting promises made by Mr. Obama to fix the economy contrasted against high unemployment in America with gas prices rising amid worries of instability in the Middle East.  Not quite the scenario a once widely popular president who now enjoys less than 50% approval ratings was hoping for heading into his re-election contest.