60-Second Stir Fry: Katie Carguilo of Counter Culture Coffee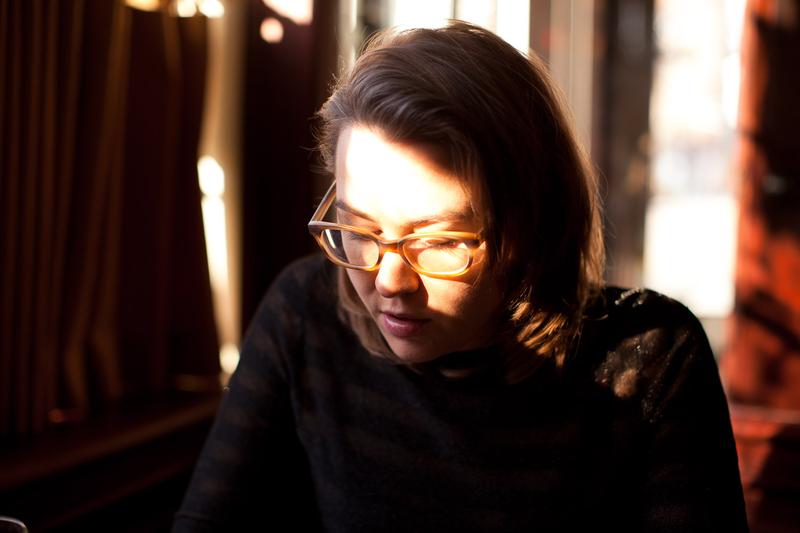 If you can't stand the heat, stay out of the kitchen. Or away from the steam wand. Barista Katie Cargiulo, my guest this week on Last Chance Foods, submits to a lightning round of questions.
Espresso or cappuccino? Cappuccino.
Cappuccino, or flat white? Cappuccino.
Coffee from Central America, or Africa? Africa.
Soy milk in coffee, or learn to love it black? Learn to love it black.
One reason to appreciate Starbucks? Bathrooms. [Ooh, SNAP!]
In the kitchen, I swear by..... My Wüstoff knives.
The taste I couldn't live without: Garlic.
My favorite app: Timer.
My favorite food blog: Serious Eats.
For breakfast, sweet, or savory? Savory.
I'm embarrassed to admit I eat ... Chipotle.
My go-to recipe: Frittatas, any kind.
Check out Katie on Saturday and Sunday at the Northeast Regional Barista Competition and Brewer's Cup, produced by the Specialty Coffee Association and the Barista Guild of America. Katie and other competitors will have 15 minutes to prepare four espressi, four cappuccini, and four "signature drinks" for a panel of "sensory judges." Two "technical judges" and a "head judge" will also be evaluating the barista's skills. Katie's Round One "performance," as the schedule calls it, is slated for 1:38 PM Saturday at 7W Event Studios, 7 West 34th St.
Her specialty drink? She starts with a concoction of nectarine and lemon juices, and jasmine green tea: "I top that with a little bit of sparkling water and vinegar. That mixture is topped with a type of espresso called Haru [an Ethiopian coffee from a cooperative in Yiragacheffe] and served in a grappa glass. It's delicious!"