Targeted Muslims in NJ Say Reports of NYPD Spying Are 'Shocking'
Thursday, February 23, 2012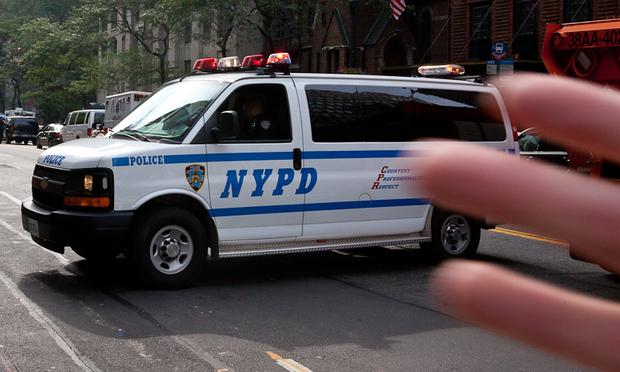 (Stephen Nessen/WNYC)
A day after New Jersey Governor Chris Christie described reports of NYPD surveillance targeting Muslims in Newark as "disturbing," many of those monitored said they were stunned to learn that the department had singled out their businesses, schools and mosques.
Hamidah Abdullah, 66, owns a Newark restaurant/ body shop that was among the dozens of Muslim-owned establishments listed as under surveillance in an NYPD document obtained by the Associated Press.

"I'd like to know if they had the nerve to come in and place something in the store…because we're all interested in that," she said. "Now you're talking about civil liberties, that is invading your privacy if they were in our establishment with surveillance cameras."

Abdullah runs the business with her husband and said the police should focus on crime rather than singling out Muslims.

"What they need to be focusing on is the drug dealers on Broad Street and Branford Place," she said, "that's what they need to be focusing on because the Muslims aren't doing anything down here."

On Thursday, Senator Bob Menendez sent a letter on Thursday to U.S. Attorney General Eric Holder and CIA Director David Petraeus saying he was concerned about the recent revelations and asking whether appropriate procedures and protocols were followed with regard to informing New Jersey law enforcement officials.

He's the first U.S. senator to make such a request, although 34 members of Congress have asked DOJ for a similar investigation. The ACLU had demanded further investigation.

Mayor Michael Bloomberg has defended the practice, but Newark Mayor Cory Booker and his top police official say the city was misled by the NYPD.

The NYPD photographed mosques and eavesdropped on conversations in businesses frequented by Muslims in Newark, according to the Associated Press.

Shazim Ali, 34, said he was shocked to find out his Halal poultry shop was being monitored by the department. Ali, who was born in Guyana, his brother, uncle and father run the Bellville, N.J. shop. They are all Muslim.

"It's shocking to know that you can't go about your business without people looking out for you like you're a problem," he said.

Although he was stunned that he was being monitored, he said he accepts that the department was doing its job.

"Whatever they're doing it's perfectly fine with me," he said. "I look it as a safety for us. There's good people out there and there's bad people out there…I have nothing against the law."

Imam Abdul Kareem Muhammad, 65, is head of Masjid Al-Haqq, one of the 16 mosques on the NYPD list. Like others, his first thought when he heard the news was shock.

"We are law-abiding citizens," he said, "and I'll say Muslims are some of the best citizens, not only in this city, but in this state and in this country."

Muhammad was born in North Carolina and was raised Baptist. He converted to Islam when he moved to New Jersey, and has been head of Masjid Al-Haqq since 1982. He now runs the mosque in a former bar in Newark.

"We're a great nation and a great country, but we can't have a double standard, racial profiling is wrong," he said. "I don't care the police department or whoever is doing it people are entitled to their privacy."
Stephen Nessen reports for the WNYC Newsroom and can often be heard live on Morning Edition.