Is Foodie Fadism Overcooked?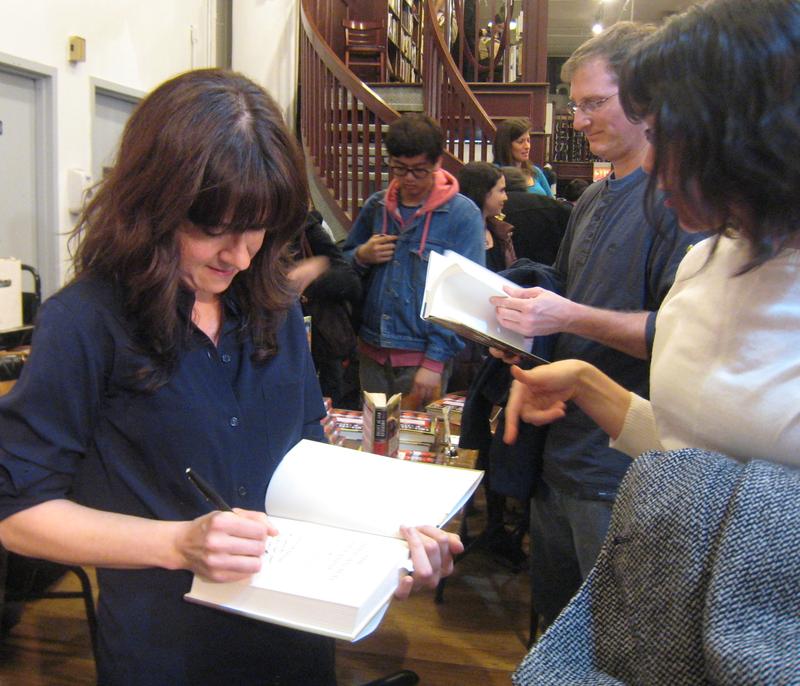 Here's a question designed to get the attention of celebrity chefs, food writers and anyone who's ever posted a picture of their dinner on Facebook: 'Have we gone too far?'
It was the theme of a panel discussion Tuesday night at the Housing Works Bookstore and Cafe in NoLiTa, timed to coincide with the launch of Tracie McMillan's well-received book, "The American Way of Eating: Undercover at Walmart, Applebee's, Farm Fields and the Dinner Table." 
Moderator Erica Wides, a chef and instructor at the Institute of Culinary Education and a "Last Chance Foods" guest, got the conversation going by asking the panel, "Can we talk about food without sounding elitist?"  
Amanda Hesser, co-founder of the great recipe and cooking website, Food52.com, thinks the problem is using the twee term "lifestyle" to talk about food, farming, cooking and eating.   
That brought out some frustration from James Oseland, editor-in-chief of Saveur, .  "I've traveled to 42 countries as the editor of a food magazine, and I've never meet a person for whom food is NOT a 'lifestyle.'"
Annia Ciezadlo, author of Day of Honey: A Memoir of Love and War, thinks the elitist tag stems from a misunderstanding about food writers.  "People think I'm doing the latest story on pink cupcakes."  She said there's "serious journalism" to be done, "a food story in topics we don't think of as [relating to] food."
That was certainly the case for investigative journalist Tracie McMillan, who reports on poverty and got the idea for her book while writing about a cooking class for low-income youth.
In "The American Way of Eating," McMillian argues that everyone wants to eat well, not just the upper-middle class Manhattanites wandering the stalls of the Union Square Market. (The market, by the way, got some criticism later in the discussion. Read on.)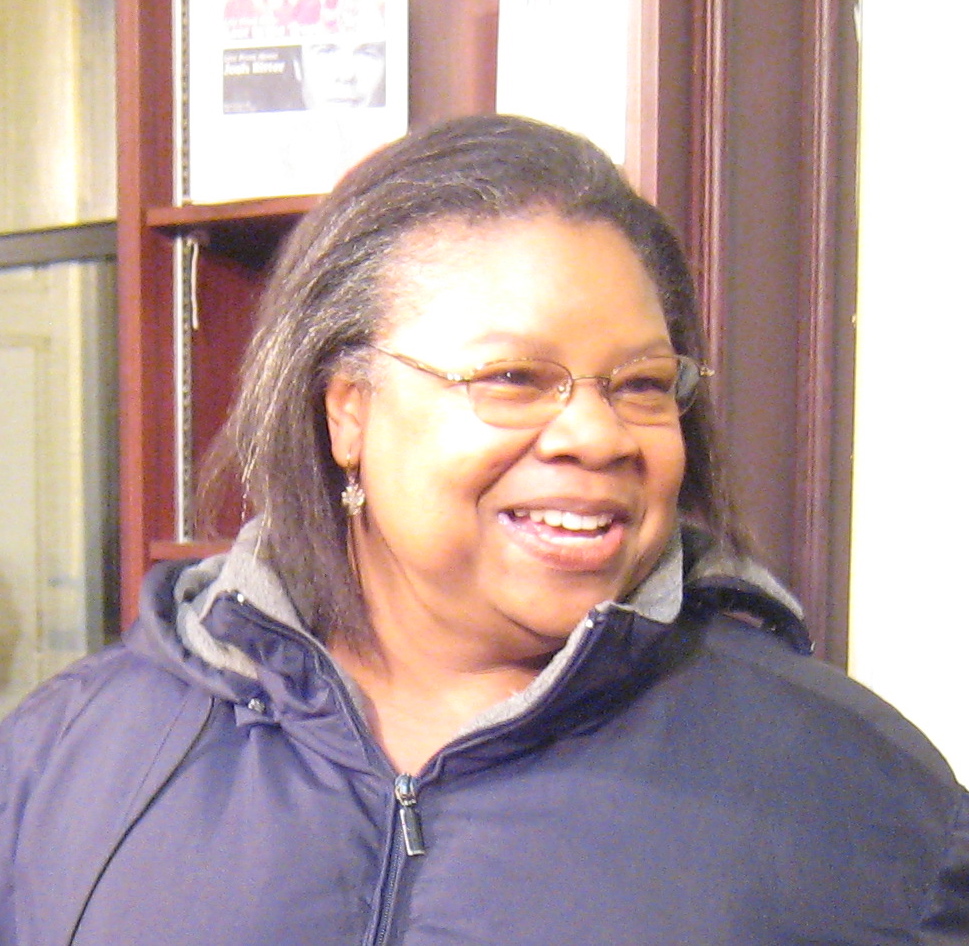 Instead of worrying about how to get Americans to change their priorities from Chicken McNuggets to steamed carrots, McMillion told the standing-room crowd at the café that we need to find ways to make it easy for people to eat good things.
Rev. Devanie Jackson (pictured right), co-founder of the food justice organization, Brooklyn Rescue Mission, said one way that has worked for the BRM's Bed-Stuy Farm is educating the young.  
"We had kids who thought every brown-red thing was an apple," Jackson said. "People couldn't identify [their vegetables]."
She said the farm's community-supported agriculture program has helped bring food "to a level where it's wholesome, available and accessible."
Jackson also said it's important to demystify cooking.
"I bought scalloped potatoes from a box until I went online and saw that they were made of cream, potatoes and cheese. I thought, 'What was I spending all that money on?'"
McMillian chimed in with her own experience from her time working in a series of low-paying food industry jobs while researching her book.
"Convenience food is not about saving time," she said. "A dinner of Hamburger Helper took me one minute longer to make than it took to cook the ground meat, noodles and gravy from scratch."
She paused, "I need to work on my gravy, though."
Hesser took up the cooking theme. She said First Lady Michelle Obama missed an opportunity with her "Let's Move" program by focusing on ingredients and nutrition instead of cooking.  
"It doesn't matter what you're cooking, it's that you're cooking," she said. "It makes you're self-sufficient, and has ramifications for family life."
Hesser also thinks that the current foodie fad has helped make Americans overall more food conscious. For her, the national obsession with food is a good thing.  It made the panel discussion possible, and drew a big crowd (albeit a predominantly white, young, female crowd).
James Oseland said he, too, believes the hubbub over food has been helpful, not hurtful.  
"What we ate 20 years ago was an abomination!" he said. "What people are starting to fill up their baskets with now is a little less terrible."
But there's lots of room for improvement, especially when it comes to making good food affordable and accessible.
"I'm disgusted by the cost of food at the Union Square farmers' market," said Oselund, and others on the panel nodded. "In-season plums for $4.50 a pound? It bugs me." 
What do you think?  Has our national obsession with food gone too far?  Is eating locally, seasonally and organically an elitist endeavor?  Is the way we frame the conversation elitist?  Should we stop talking about ingredients, and start talking about prices?