Demolishing Javits Would Mean Disrupting a $1B Economy
Governor Andrew Cuomo has proposed allowing a private developer to build the nation's largest convention center at Aqueduct Racetrack in Queens. In turn, the state would tear down the Jacob K. Javits Convention Center on Manhattan's West Side. But Javits has become the anchor of a nearly $1 billion economy fuelled by convention-goers who don't necessarily want to convene in Queens.
Judi Rush, an exhibitor showing handwriting tools at the recent Toy Fair held at Javits, didn't mince words about what the demolition of the convention center would mean to her.
"I think that would be a travesty," Rush said. "I love coming to New York. It's a highlight of my year to be able to come and be in the hustle and bustle of the city."
Many visitors expressed disinterest or distaste for the proposed 3.8 million square foot convention hall at Aqueduct, which would include restaurants and thousands of hotel beds, but which would be far from the excitement of Manhattan.
"Sounds like it would have everything except character," said Andrew Lawson, a game inventor from Melbourne, Australia.
Economic Impact: Pro and Con
In his January State of the State Speech, Governor Cuomo lamented that Javits is only the 12th largest convention center in the nation (encompassing 760,000 square feet). A bigger hall could attract larger conventions, Cuomo reasoned. Javits mainly hosts smaller trade and consumer shows, which bring in less money to the center.
But Javits has a few things going for it, from an economic standpoint:
A 2009 Pricewaterhouse Coopers study found Javits brought in $949 million billion in direct spending on hotels, restaurants, transit and entertainment, supporting 12,000 jobs.
An internal PowerPoint presentation made to the members of the board that runs the Javits Center, and obtained by WNYC, found the Javits Center had a 68 percent occupancy rate in 2009, the second-highest in the nation.
On January 1, 2012, New York State made the final payment on the bonds used to construct the Javits Center, so it no longer is a burden to taxpayers.
In 2009, Javits began a $390 million renovation and expansion financed by a $1.50 per room surcharge on hotel stays in New York City.
A Convention Hall Without Many Friends
Nevertheless, Governor Cuomo's call to get rid of Javits was met largely with silence from elected officials and even the midtown business community. This reflects widespread sentiment that Javits has been a bit of a disappointment.
"It's been a financial failure," said Richard Ravitch, a former lieutenant governor who was instrumental in planning for Javits.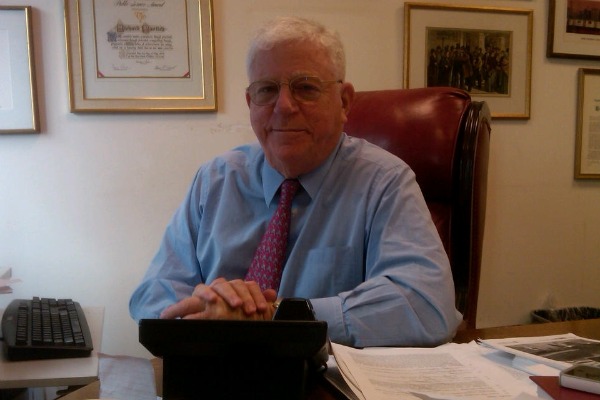 Most years, Javits makes just enough money to cover the cost of operations, but has never been able to repay the bonds issued to build it, forcing taxpayers to foot the bill, which has now been paid in full.
In retrospect, Ravitch regrets his recommendation in 1977 to then-Mayor Abe Beame that the new convention center be located in the West 30s.
(Photo: Former Lt. Gov Ravitch. Ilya Marritz/WNYC)
"I think it's a wonderfully designed space, I think it wasn't the right place to put the convention center," Ravitch said.
Once a desolate neighborhood, the area is now humming with activity as workers extend the number 7 train line and build a new neighborhood above the Hudson Yards. The Regional Plan Association, a think tank, believes developers would pay close to $4 billion for the 18 acres Javits now sits on. 
Ravitch believes the land is now too valuable to host a convention hall that merely breaks even. And, as the area becomes more dense, there will be complaints about the truck traffic caused by visiting shows.
If Javits Leaves…
"Our New York City Marriott Hotels don't want Javits to go away," said Kathleen Duffy, Market Director of Public Relations for New York City Marriott Hotels. With hotel guests already paying for the rehab and renovation of Javits through a surcharge on their bills, Duffy said it would make little sense to tear down the building.
Duffy estimates 18-20 percent of group bookings at the Marriott Marquis at Times Square are made up of Javits Center visitors.
It seems unlikely the convention center proposed for Queens would send the same volume of guests to the midtown hotels as Javits. Aqueduct is over an hour from Times Square by public transit, and the developer, Genting, wants to build most of the guest amenities on site.
That may make practical sense, and it may even be a good business proposition. But convention attendees staying at Aqueduct would miss the kind of chance encounters that have kept Judi Rush coming to New York for 30 years.
Rush recalled sitting down with her husband in restaurant they hadn't tried before. When the waitress brought the menu, the Rushes realized the specialties of the house were caviar and champagne.
"And she said it wasn't unusual for someone to come in and spend $5,000 for a meal." Surprised but undaunted, the couple ordered food and drink to fit their budget. "So we had a really interesting evening. That's what we like about the city. The unexpected, the adventure."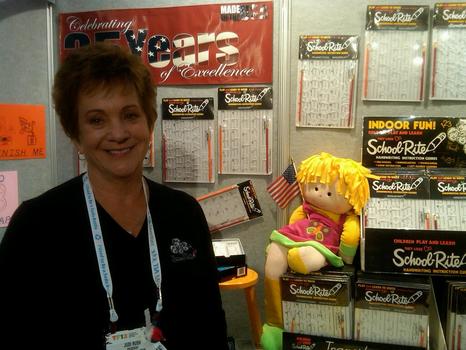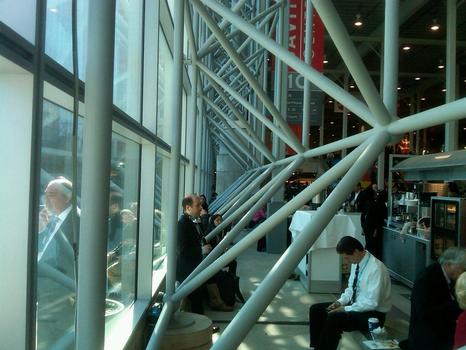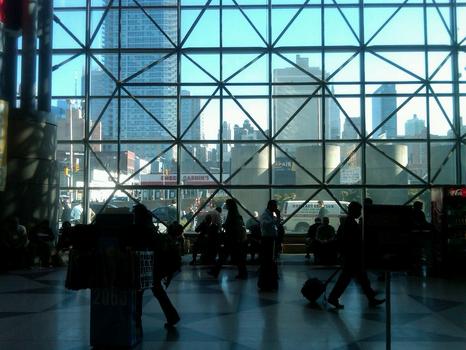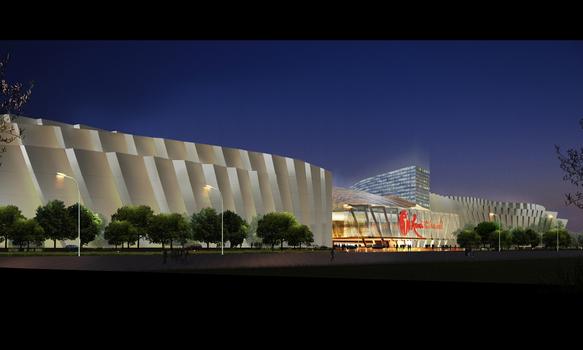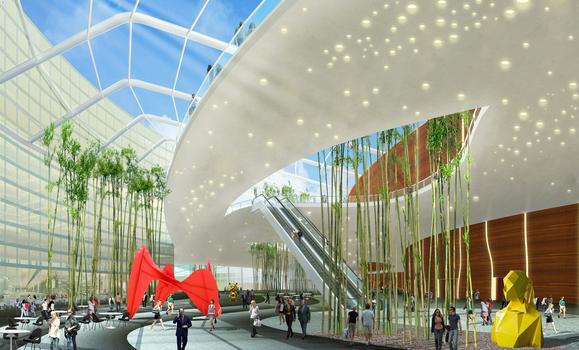 of