Take a Snapshot with a Real Oscar Statuette at Grand Central
Who hasn't stood in front of a mirror, pretending to hold an Oscar and giving a thank you speech? Well, from Wednesday through Sunday, members of the public can do just that with a real Oscar statuette in Grand Central Terminal's Vanderbilt Hall.
The photo op is free and is part of a "Meet the Oscars" exhibition that includes a look at the statuettes that will be presented to the Best Actor and Best Actress Oscar winners at Sunday's 84th Academy Awards ceremony. On Friday, the two Oscars will be shipped to Hollywood for the ceremony.
Also on view are the Best Actor Oscar statuette awarded to Michael Douglas in 1987 for his role in Wall Street and a set of Oscars in various stages of completion, as manufactured by R.S. Owens & Company in Chicago.
New York-born actress Melissa Leo, who won an Oscar for Best Supporting Actress for her part in The Fighter last year, spoke to the media on Wednesday before cutting the red ribbon to the exhibition and photo booth.
In her remarks, Leo said she had never "quite frankly paid attention to the illustrious Academy Awards" until she won her Oscar. After that, she said she was inspired by what the Academy of Motion Picture Arts and Sciences did for the film industry.
"When all is said and done, what the Academy has been about all these many years is about the celebration of film and the filmmakers," Leo said.
She added that she loved seeing the expressions of children who held her Oscar statuette.
"I have learned that this little golden man who means so much to me personally," she said, "the icon himself has a power that I have never witnessed in an object ... and I can't wait to see the expressions of people as they touch an Oscar for the first time."
Also in attendance at the opening were three Hofstra University students — senior Jackie De Tore, senior Beth Laschever and junior Melanie Rubin  — who won a competition to report from the Oscars red carpet by making a three-minute Oscars red carpet video spoof.
Laschever, who is a television production student at Hofstra, said winning a trip to Hollywood to the Oscars red carpet was "like, the biggest thrill I've ever had ... This is the cream of the crop of the television and film industry so I can't wait to just rub elbows with the best of the best."
The Hofstra students beat out 200 teams from around the country to win the contest.
Members of the public can check out the "Meet the Oscars" exhibition at Grand Central through Sunday from 7 A.M. to 7 P.M.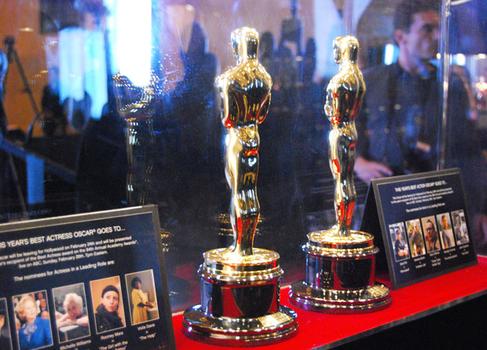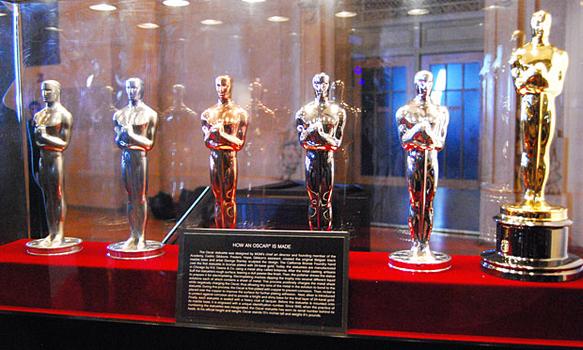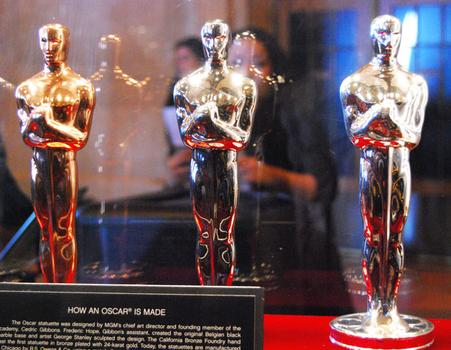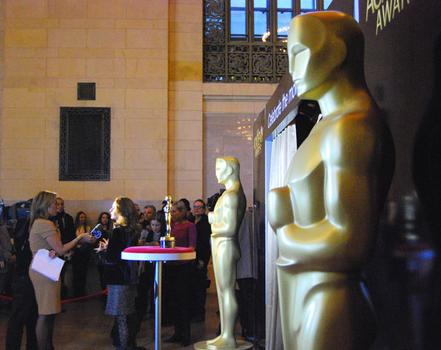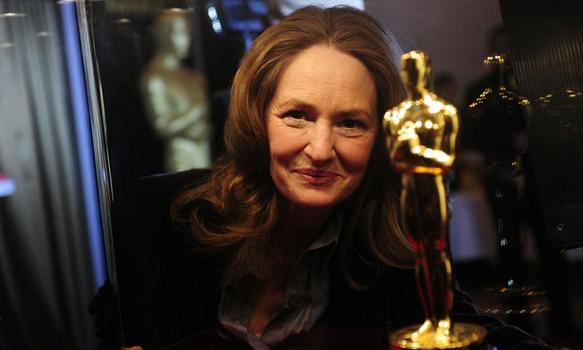 of