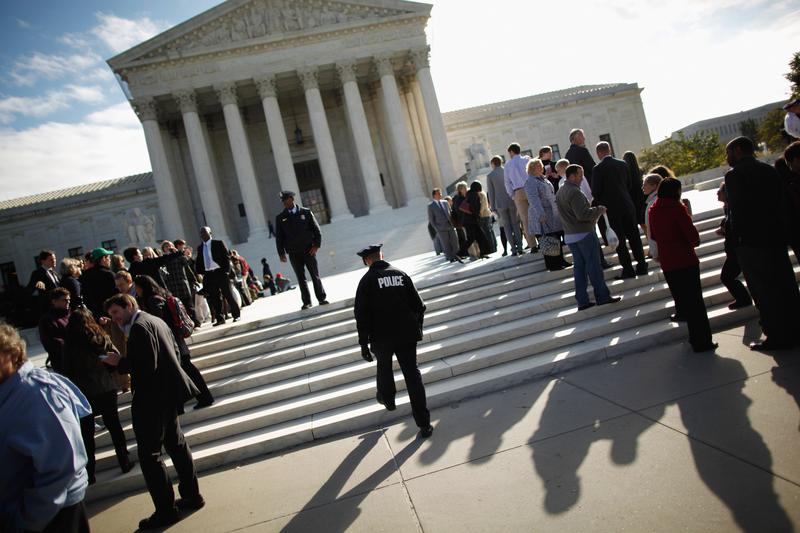 Xavier Alvarez has lied about playing for the Detroit Red Wings, being secretly married to a Mexican actress, getting wounded multiple times during combat as a Marine, and receiving the Medal of Honor. For many, this list of tall tales may seem laughable. However, under the Stolen Valor Act of 2005, his lies about his military record could land him in jail for a year. On Wednesday the Supreme Court is set to hear his case and determine whether or not Americans should be imprisoned for things they say rather than actions they commit.
Pam Sterner went back to school in her early 40s at Colorado State University. In a political science course, she wrote a paper "Stolen Valor" that grew out of her husband's frustrations over phony award claimants whose worst punishment was public embarrassment, and eventually led to the Stolen Valor Act of 2005.
Jonathan Turley is a legal scholar who says the Stolen Valor Act of 2006 poses First Amendment issues.