Muslim Student: I Met Alleged NYPD Undercover on Trip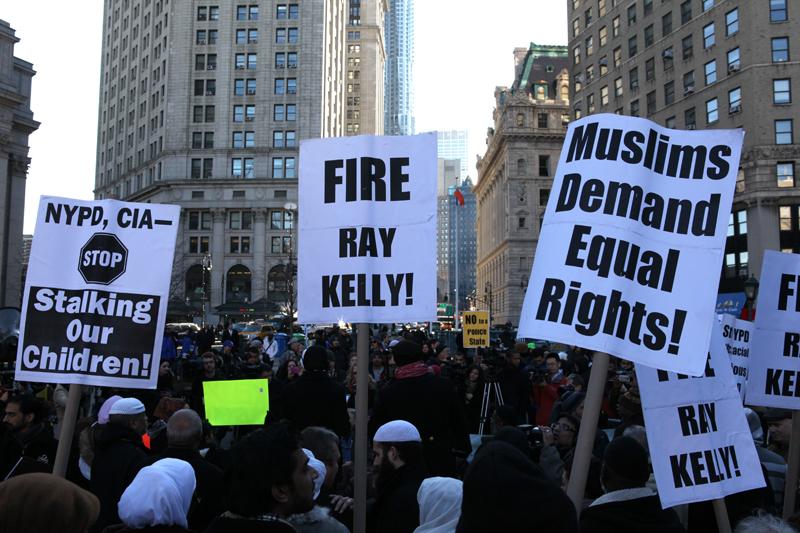 A former City College student who said he and fellow Muslim students were spied on by an undercover officer posing as their peer – including during a whitewater rafting trip in upstate New York — told WNYC on Tuesday that he had the alleged NYPD plant in his car.
Jawad Rasul, a former student at City College, was among 18 Muslim students who took a whitewater rafting trip in April 2008 in upstate New York.
He said he recalled picking up one of the students at a train station and driving him to the group's meeting place but didn't know the man was an undercover police officer until he recently got a call from an AP reporter.
"It just brought everything home when he told me, 'Your name is here and it says that the undercover officer was in your car,'" Rasul said Tuesday on WNYC's The Takeaway.
The NYPD had been monitoring Muslim student groups at colleges across the Northeast, including the City University of New York, Yale and Rutgers University, according to documents obtained by the Associated Press. The AP reports that police not only infiltrated the groups, but also monitored their online activity daily.
Mayor Michael Bloomberg defended the city's practice of monitoring Muslim students at colleges throughout the region during a press conference Tuesday. The mayor said the monitoring is necessary "to make this country safe."
There is precedent for the NYPD actively surveying specific communities — including groups in the 1970s and 1980s suspected of associations with the Jewish Defense League, Irish Republican Army and Puerto Rican separatists, according to Bloomberg's spokesman, Stu Loeser.
Police spokesman Paul Browne defended the surveillance program, noting that "some of the most dangerous Western al-Qaeda linked/inspired terrorists since 9/11 were radicalized and/or recruited at Muslim Student Associations."
"We were focused on radicalization and/or recruitment specifically by groups like Al Muhajiroun, Islamic Thinkers Society, Revolution Muslim and others," he wrote in an email. He said alumni of Muslim student organizations include Umar Farouk Abdulmutallab, the "Underwear Bomber," and al-Qaeda propagandist Anwar al-Awlaki, who was killed in an American drone strike last year.
Browne said the department monitored the Web sites of Muslim student associations in 2006 and 2007. But the AP reports the documents show the agency continued its surveillance for years afterward.
"If you were posting and you were active, you were written into these intelligence files that were addressed directly to [Police Commissioner] Ray Kelly," said AP reporter Matt Apuzzo on The Takeaway.
Rasul is an American citizen and says tactics like these from the police department could cause more harm than good.
"I think that's completely incorrect," he said, "because when we find out these things -- that we were under surveillance and being watched and all of these things -- it actually creates a lot more hatred if anything."
Meanwhile, Muslim student associations at several New Jersey universities are asking the New York Attorney General to investigate the police department's surveillance program. And Yale University president Richard Levin called the NYPD's actions, "antithetical to the values" of the university and the country and says the school's police department was not involved.
With reporting from Fred Mogul and the Associated Press