Opinion: In Michigan, Democrats for Santorum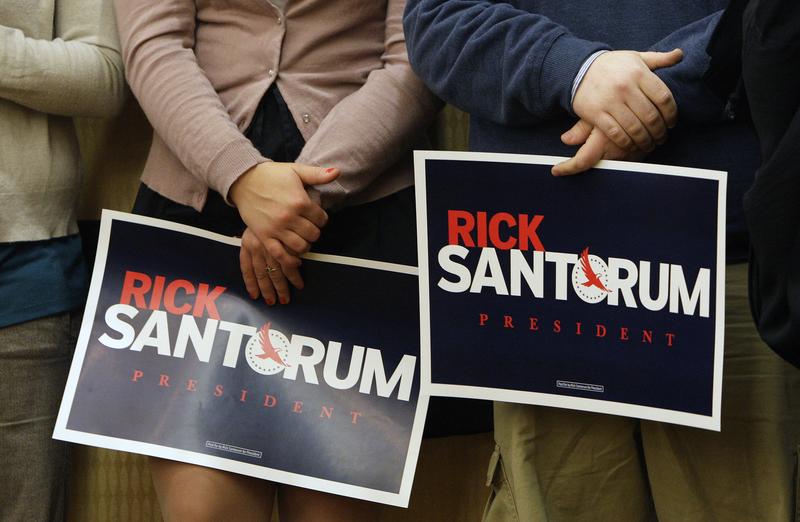 If you're a Michigander, you might have good reason not to be excited by next week's Republican primary. 
On one hand, you have a native son who is so removed from his roots that he initially thought President Obama should have let the Great Lakes State's biggest industry die.  In Mitt's indefatigable ability to see - and support - both sides of an issue simultaneously, he has adjusted his views on the auto bailout, but he's not winning over the locals.  The more they hear the name Romney, the more Michigan residents realize Mitt is not like his father.  It's not the right time and place to be, in the words of Romney's fellow Republicans, a "vulture capitalist."
Yet on the other hand, voters are confronted with Rick Santorum.  It used to be that googling "Santorum," wasn't suitable for the workplace.  Now, thought the results are cleaner, they are far more offensive: Santorum's statements that we should more broadly legislate against all contraception, that woman aren't suitable to serve in the armed forces and that Protestants aren't real Christians.
In a state known to get passionate about its rivalries - don't dare wear the Spartans' green in Ann Arbor, for example - next week's primary isn't stirring up too much fervor…promising one more low turn-out contest that could further turn this race on its head.  Because while nobody loves Mitt Romney, there are two groups who love Santorum's candidacy: The radical religious right…and liberals.
Attend a primary night watch party of the sort hosted by our organization Drinking Liberally, and you'll hear tongue-in-cheek chants of "San-tor-um! San-tor-um!" every time he pulls ahead.  You don't need to be a skilled political cartoonist to imagine President Obama chuckling in the background while a the man in the sweater vest (who hasn't won an election in over a decade) outpaces the man from Bain (who has only won once in two decades of races).  And look to the pages of Daily Kos and you'll find the call for Democrats to take advantage of Michigan's loose primary rules to cast votes for Rick over Mitt.<
"Operation Hilarity," as it's called, seeks to "keep the GOP clown show going", encouraging progressives to give Santorum a boost for the sake of prolonging the divisive, expensive primary, upending expectations and showcasing the GOP's hard-right conservative edge. It also gives liberals something to laugh about - a much-needed catharsis as the Republican rivals amp up their outrageous attacks on women, immigrants, working families, civil rights and civil liberties.
This isn't the first time Daily Kos has suggested Michigan mischief.  It was just four years ago that liberals rallied in favor of Mitt, using the same approach to give Mitt's underdog 2008 campaign a boost against McCain in an effort that proclaimed: "Democrats for Mitt -- Because the GOP Deserves the Very Worst.  In a "Democrats for Romney" video that year, comedian Andy Cobb called Mitt the kind of candidate Michiganders needed: "a rich man who will spend millions of his own money on attack ads."
Some things haven't changed about Mitt; but one thing has: he's no longer the very worst the GOP has to offer.  Energized by a Tea Party base, Santorum is staking out an area so far outside of the mainstream that it is difficult to imagine him being the standard-bearer for one of the nation's two major parties. 
America would be better served if each party put forth a candidate that engaged in a constructive debate; if Republicans focused on voicing a different approach to job creation rather than pandering to extremists over denying women access to contraception; if conservatives were energized by a new way forward rather than a desperate lurch back into the past.
While that's what our country needs, in the meantime progressives will have a little fun.  And while nobody expects the ironic vote to really change the outcome next week, the discussion of how bad both GOP front-runners are for the state of Michigan could be a factor in the general election later this year.  Operation Hilarity is a useful tool to promote that conversation.
One other lesson to be drawn from this.  When Rush Limbaugh encouraged conservatives to make mischief in the Democratic primary in 2008, he called it Operation Chaos.  So conservatives choose chaos and progressives prefer hilarity.  While neither option is a strategy for governing, I know which one sounds more fun.