Out of the Red Corner ... The Winners: Women Box Podcast from WNYC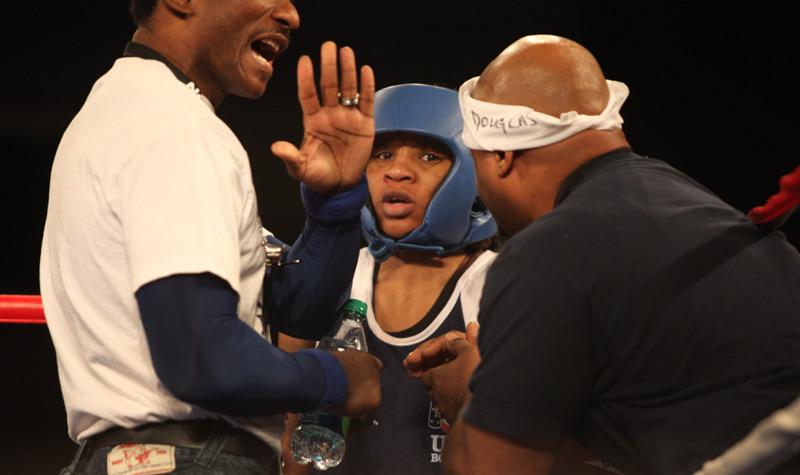 The fifth episode of the Women Box podcast tells the story of the final days of the Olympic Team Trials for women's boxing in Spokane, WA. It also includes well-wishes and a warning from professional fighter Christy Martin, the only woman ever to land on the cover of Sports Illustrated or to make a million dollars boxing (not on one fight).
Tyrieshia Douglas, flyweight from Baltimore, MD, fights her way out of the loser's bracket to compete, in her final bout, against Marlen Esparza of Houston, TX. Douglas describes the glare of the lights and how everything drops away when the bell rings. We also hear from an 11-year old boxer who says the sport makes her feel better about herself.
Finally, a conversation with actor and boxing fan Rosie Perez and three female boxers at the Jerome L. Greene Space. 16-year old Claressa Shields, Brooklyn amateur Heather Hardy, and four-time world champion Alicia Ashley talk about everything from the risk of brain injuries to the ban on boyfriends in Claressa Shields' life.
Subscribe here.