Muslim College Students Alarmed by Reports of NYPD Surveillance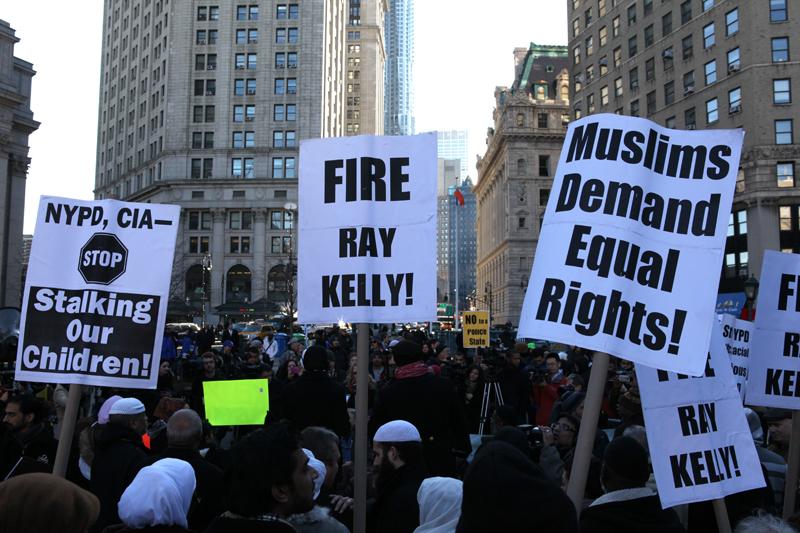 Muslim college students across the region are expressing concern at reports that they were spied on by the New York Police Department.
According to an Associated Press investigation, the NYPD planted informants in Muslim Student Associations at a number of colleges across the city, including Brooklyn College, Queens College, Hunter College and Baruch College. The NYPD also reportedly monitored the activities of MSA's at Columbia University and New York University, as well as colleges outside the city limits, including Yale University, the University of Pennsylvania and Rutgers University. The NYPD document can be viewed here.
In one instance, an informant participated in a whitewater rafting trip organized by the MSA at City College and reported back on the number of times that participants prayed during the outing.
NYPD spokesman Paul Browne defended the surveillance program, noting that "some of the most dangerous Western al-Qaeda linked/inspired terrorists since 9/11 were radicalized and/or recruited at Muslim Student Associations."
"We were focused on radicalization and/or recruitment specifically by groups like Al Muhajiroun, Islamic Thinkers Society, Revolution Muslim and others," he wrote in an email, adding that MSA alumni included Umar Farouk Abdulmutallab, the "Underwear Bomber," as well as al-Qaeda propagandist Anwar al-Awlaki, who was killed in an American drone strike last year.
Aamna Anwer, the vice president of MSA National, said the organization was "extremely concerned and disturbed" by the revelations.
"We support the investigation of legitimate threats to our country, and are surprised that the NYPD unfairly targeted a particular minority group, including going beyond New York's borders, without specific evidence of criminal activity," she wrote.
Waleed Abbasi, a pre-law student at Rutgers, argued that the dozen extremists named by the NYPD were negligible given the "thousands" of law-abiding members of the organization nationwide. And he said that the surveillance program "puts Muslims on the margins of society" by "stereotyping" them.
"The reason I go to school is to better myself, to obtain an education, and to ultimately be able to contribute to this great nation, to this society," Abbasi said. "Those are my intentions — that's it. So, to know that my intentions are being vilified or being assumed to be negative,
solely because of my religious affiliation? That's troubling."
The Rutgers University Muslim Alumni Association has called on university administrators to oppose the NYPD's surveillance program. Calls to Rutgers on Sunday were not returned.
Correction: An earlier version of this article stated it was the Rutgers MSA that called on university officials to oppose the NYPD's surveillance program. It was actually the Rugters University Muslim Alumni Association.