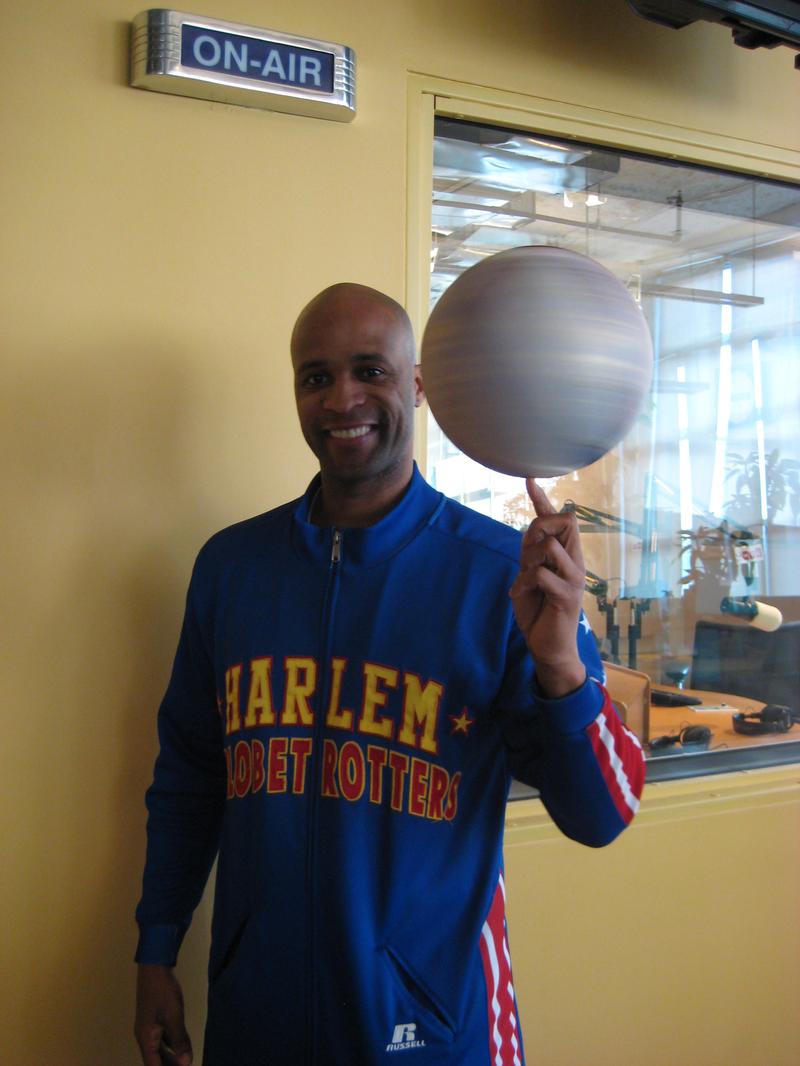 Harlem Globetrotter Flight Time Lang was on the Lopate Show recently, along with teammate Tiny Sturgess. He revealed his love of chili dogs. Find out what else he's a fan of!
What have you read or seen over the past year (book, play film, etc…) that moved or surprised you?
           I've seen the new Sherlock Holmes movies and surprisingly became a big fan. 
What are you listening to right now?
           I'm listening to R&B singer Tank. Rapper Drake, but I listen to all types of music.  
What's the last great book you read?
          Haven't really read any. The last book I read was Charles Barkley's book.
What's one thing you're a fan of that people might not expect?
          That I am so diverse in what music I listen to. Also that my mom & step dad are fish farmers! I kinda grew up working on a fish farm.
What's your favorite comfort food?
          I don't know if I have a favorite comfort food, but when I'm not touring I will eat a chili dog 2 or 3 days a week!