Lost Sketches by Auschwitz Survivor on View at NYU
When the Berlin Philharmonic comes to New York this week, Carnegie Hall won't be the orchestra's only stop. Some members of the orchestra will also be performing at the opening of an NYU exhibition of portraits depicting some of the top musicians in Germany in the 1920s and early '30s.
The sketches are by David Friedman, who was a newspaper artist before the rise of the Nazis. He later used his artistic skills to survive in Auschwitz. His art was forgotten until his daughter, Miriam Friedman Morris, set out to find his pre-war works and rescue them from obscurity.
Morris says it all started in the 1960s, when she was a teenager in St. Louis. Her father had retired from his job painting the Budweiser Clydesdales and other advertising images on billboards. One day, a package came in the mail and inside were photos showing portraits of chess masters from a 1923 tournament in Czechoslovakia.
Friedman proudly told his daughter that the portraits were his work. 
"He said to me, 'You see, Miri? I was really a famous artist,'" she recalled. 
Morris, who now lives in Rockland County, says that was the first time her father had been able to show her anything he had done before World War II.
In the 1920s, Friedman (who at the time spelled his name Friedmann) worked in Berlin as a so-called press artist: someone who drew pictures of politicians and other prominent personalities to go along with newspaper stories. Albert Einstein and author Thomas Mann were among the celebrities he sketched. As a lover of music, he especially loved drawing members of the Berlin Philharmonic. (See our slideshow below.)
If he wasn't exactly famous during that era, Friedman was in demand, traveling all over Europe to do his job. But when the Nazis came to power and the persecution of Jews intensified, he fled Berlin for his hometown in Czechoslovakia. Friedman put his artwork in a shipping container, but the Gestapo looted it. Some works were destroyed, and others were sold at auction.
Then the Germans invaded Czechoslovakia. They deported the artist and his family to the Lodz ghetto in Poland, and later to Auschwitz, where his first wife and their daughter perished.
Friedman survived, but at a cost. Morris says her father made himself useful by painting portraits of members of the SS and their families.
"He even painted their dogs," she said. "He was saved because these murderous SS men were also lovers of music and art."
After the war, Friedman started a new family and eventually settled in the United States. But he wasn't finished with the war. He turned to sketching and painting what he'd seen in the Lodz Ghetto and the camps. He always told his his daughter that most of the pre-war work was lost forever. But she felt sure that some of the portraits must be out there somewhere.
After Friedman died in 1980, Morris decided to look for the images in old copies of newspapers, and she started by writing to archivists in Germany. 
"They told me, 'No, the papers didn't survive, and no, they never heard of David Friedmann,'" she said. "So I put it aside for another 10 years, and then, in the early '90s, I said, 'I'm going to Europe, and I'm gonna find those newspapers.'"
She eventually found her way to historian Detlef Lorenz, an expert on German press artists of the era. He helped Morris go through her father's German letters and diary, and found references to his pictures in a program guide for German radio listeners.
"It was almost like digging in a gold mine," Lorenz recalled.
"Detlef [Lorenz] hit pay-dirt," Morris said, "and out came 200 drawings."
They included images of composer Arnold Schönberg and conductor Yehudi Menuhin. There was also a portrait of Szymon Goldberg (pictured above). He was the concertmaster for the Berlin Philharmonic when the Nazis came to power. Goldberg was later forced out and the orchestra was turned into a tool for Nazi propaganda. 
Lorenz took the images to his friend Helge Grünewald, the dramaturg who oversees the Philharmonic's archives. That led to an exhibit of Friedman's works in Berlin in 2008.
Because they were working with copies, Grünewald said they had to experiment with different manual and electronic methods to clean the pictures up, "so that we could reproduce the reproductions in a very, very authentic way. It looks as if these reproductions are really first prints of the drawings."
Now the collection is coming to New York. Morris says she's pleased that the Philharmonic is making her dad's work part of the image that the orchestra presents to the world. But she says what really gives her satisfaction is being able to present a full picture of David Friedman's work. 
"I'm like his spokesperson," she said. "He has the artwork, and I try to display it. The recognition that he didn't get in his lifetime, I feel he's getting it now." 
The exhibition, "Giving Music a Face: David Friedmann's Lost Musician Portraits from the 1920s," is at NYU's Deutsches Haus through March 30. Musicians from the Philharmonic will play at the opening on Wednesday. On Friday, Miriam Friedman Morris, Detlef Lorenz and Helge Grünewald will be on hand to talk about the artist's work and life.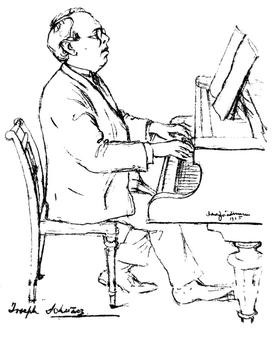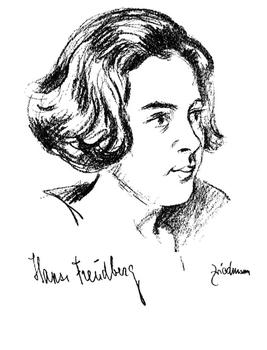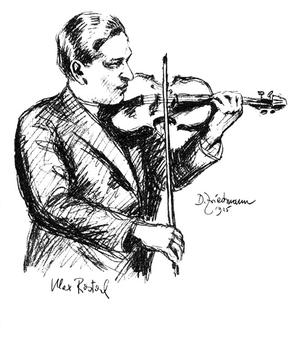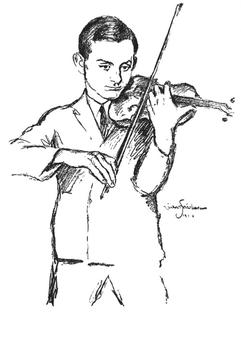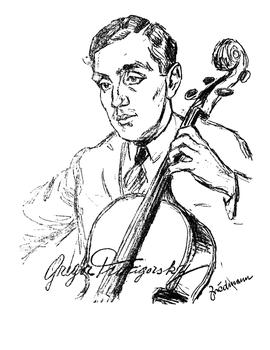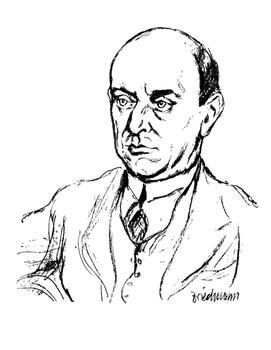 of