Father of Unarmed Bronx Man Slain by Cops Says He Can't Sleep, Still Hears Son's Voice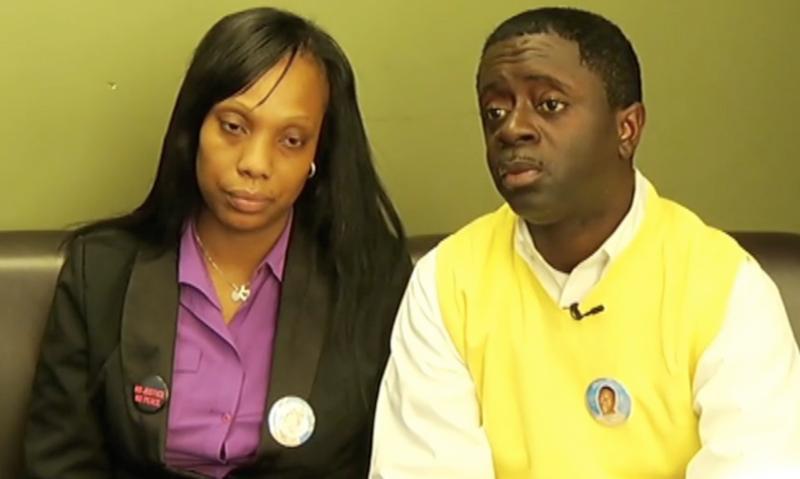 The parents of an unarmed man who was shot dead by police earlier this month in his Bronx home describe their son as a loving teen who babysat his cousins, helped neighbors with groceries and got along with everyone.
In a 12-minute DVD interview released by lawyers, the grief-stricken father of Ramarley Graham offers a tearful remembrance of his 18-year-old son, saying he has trouble sleeping and still hears his son's voice in his head. Graham was shot on February 2.
"He was a baby, he would never hurt anyone," said his father, Franclot, through tears, adding that he believes his son is being portrayed poorly in the media. "They're trying to say he was a street kid, he was wild, he was always getting involved. None of these things are true. He wasn't a wild kid. He was straight."
Graham's mother, Constance, also appeared in the video.
Earlier this month, police followed Ramarley Graham to his home because they said they believed he had a gun in his waistband. He was shot dead by officer Richard Haste who fired at close range inside the bathroom. A bag of marijuana was later found in the toilet, but no weapon was found.
In the video, Graham's father said he always encouraged his son to stay in the house, and expressed guilt for not being there the afternoon of the shooting.
"I just imagine now, him saying, 'See Daddy, I was in the house, I was in the house and look what they did to me," he said.
The two officers involved in the shooting have been stripped of their guns and placed on administrative leave. 
Police Commissioner Ray Kelly has ordered a city-wide audit of the Street Narcotics Enforcement Unit in the wake of the shooting, which provoked outcries from the community.
The funeral for Graham will be held Saturday in the Bronx.
The Grahams said the NYPD treated them callously at the police station and expect the officers involved to be punished
"I'd like to see the person or persons that is responsible for taking my son away from me, sent away from us, to be held responsible and brought to justice to the full extent," Graham's father said. "As far as I'm concerned a criminal is a criminal."