For the Love Of Lin: Inside the Knicks Viewing Party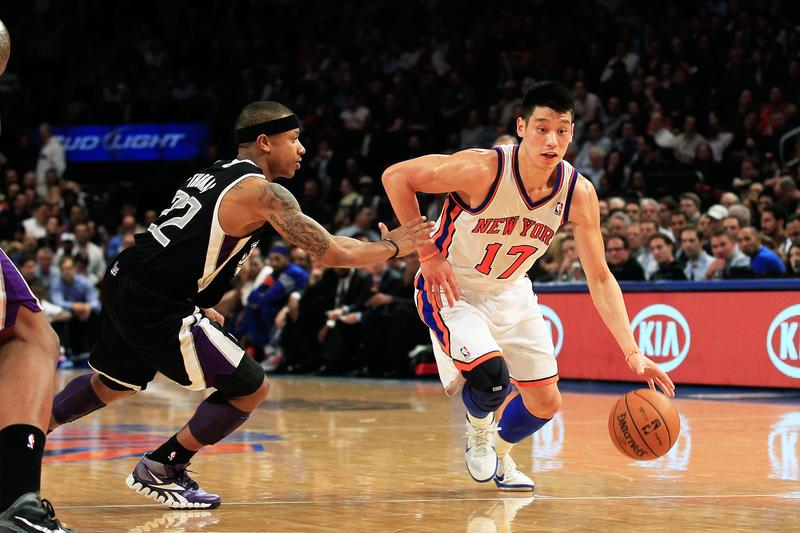 The New York Knicks are continuing to get a boost from Lin-fever. The passion for point guard Jeremy Lin hit Chinatown Wednesday night at a viewing party, which saw more than 200 Linfatuated fans try to fit in the Nom Wah Tea Parlor, a restaurant that could only hold about half that.
The line snaked down narrow Doyers Street well before the 7:30 p.m. start time.
Bobby Lee, from Gramercy Park, has been following Lin's career since he played for the Golden State Warriors. He said organizers probably should have chosen a bigger venue. "I think they miscalculated...the Jeremy Lin effect is a little bit bigger than they imagined."
When Lin started playing for the Knicks, Lee said he got excited, but it didn't last when he saw that he wasn't seeing any game time. "I said, why aren't they playing him? Then they had to play him because there was no one else on the bench. Now they know what they got."
The MSG network hosted the viewing party for fans that are were unable to watch the games on Time Warner Cable because of a contract dispute. Alex Dudley, a spokesman for Time Warner said that they "look forward to MSG coming back to the table and negotiating a fair deal for customers and not continuing to insist on a 53 percent rate increase."
MSG executive Dan Ronayne who attended the viewing party disputed that, calling the figure false. He wouldn't say what the company is holding out for, saying only that "the contract dispute will end if Time Warner comes to the table with a deal that is fair and places a value on our content similar to other TV providers."
But Chinatown resident Larry Lee, who works at the New York Asian Women's Center, hopes the dispute can be settled so people can watch future Knicks game at home.  "If we can show we can help leverage Time Warner by coming out in support of Jeremy Lin and MSG, in appreciation, they will help the community. They say they will, we'll take them at their word.
Anna Goldstein, another Chinatown resident, said she thinks Lin's success with the team will continue. "I think that he just wasn't given the opportunity before — because he's inspiring people, he's just going keep going."  She said the difference with Lin isn't simply that he's an Asian American player who's excelling in a sport where that's not the norm.
"Over and over they're saying how humble he is and the team spirit he inspires in everybody. I think that's also the difference," she said.
Fellow Chinatown resident 22-year-old Preston Tan agreed. He said Lin's ability to break down stereotypes and excel in basketball after graduating Harvard is a personal inspiration.
"Two weeks ago, no one knew who he was. Now look at everyone waiting in line for him," he said.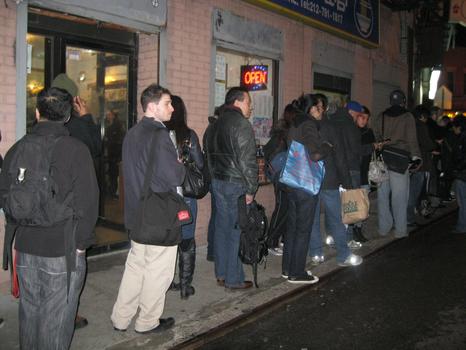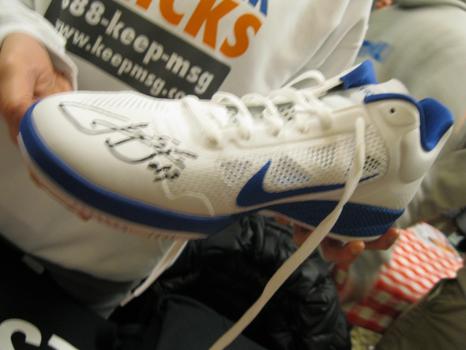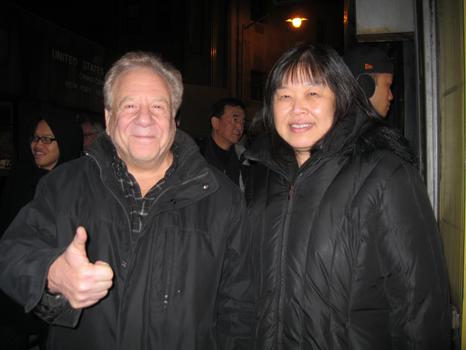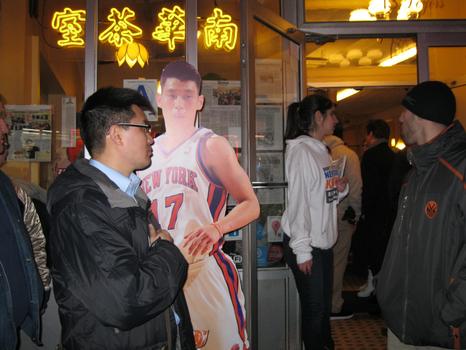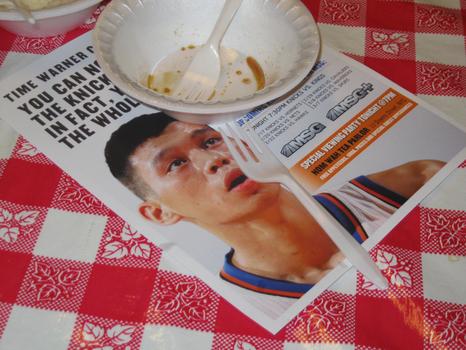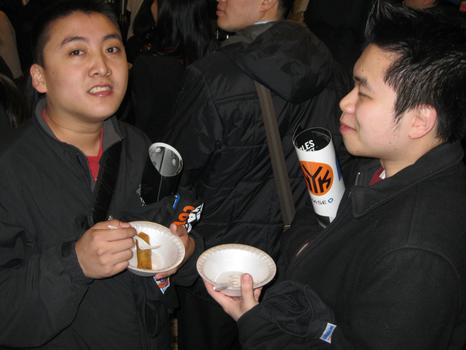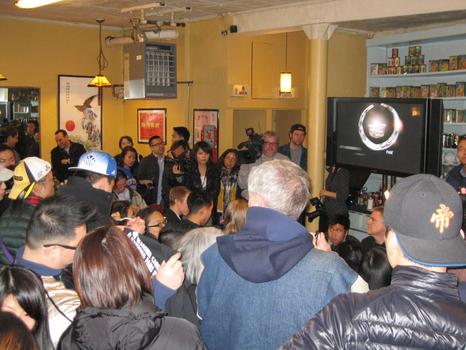 of