NYPD Increases Security Around Israeli Offices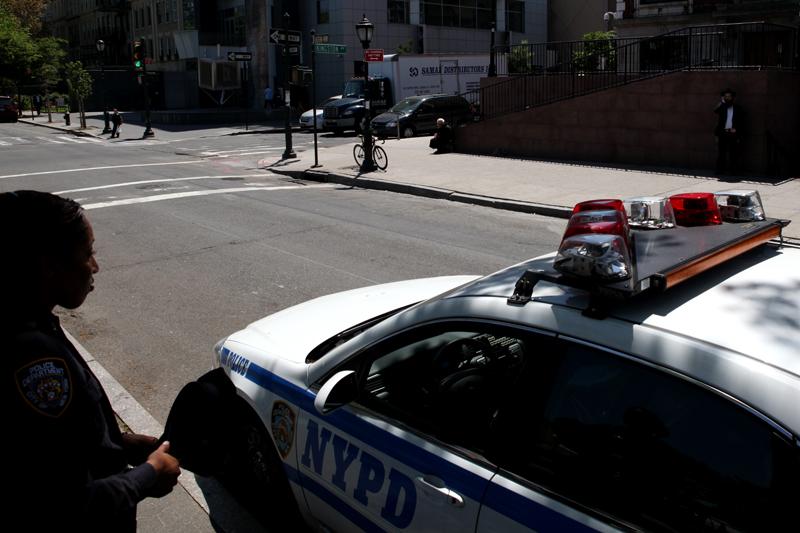 Escalating global tensions between Israel and Iran is prompting  the NYPD to step up patrols around Israeli government buildings in the city, as well as synagogues and Jewish cultural centers.
Deputy Police Commissioner Paul Browne said the concern has been on the NYPD's radar for several weeks. Janice Fedarcyk, who leads the New York City's FBI Office and oversees its Joint Terrorism Taskforce, said,  "The fact that  the city is taking additional steps  probably is due diligence and is prudent, but certainly  there is no indication, and there is no specific information coming to us,  that indicates that there is any imminent threat."
Back in 2004, the NYPD detained two members of Iran's Permanent Mission at the United Nations that officials said were allegedly members of the Islamic Revolutionary Guard Corps conducting surveillance of the city's subway and tunnel network. The two claimed diplomatic immunity and were deported.
New York Senator Charles Schumer has asked the U.S State Department to put the Iranian Mission at the U.N. under greater scrutiny. Schumer cited an alleged Iranian plot to assassinate the Saudi ambassador to the U.S. in Washington that was recently foiled by a Department of Justice sting.  
NYPD Intelligence sources said their concern about a potential Iranian linked attack in the city dates back to the July 1994 bombing of a Jewish community center in Buenos Aires, Argentina, that killed 85 people and wounded over 250 others.
Efforts to reach the press office at the Iranian Mission at the U.N. were unsuccessful.