Snapshot | Cortlandt Station Unveiled
Wednesday, February 15, 2012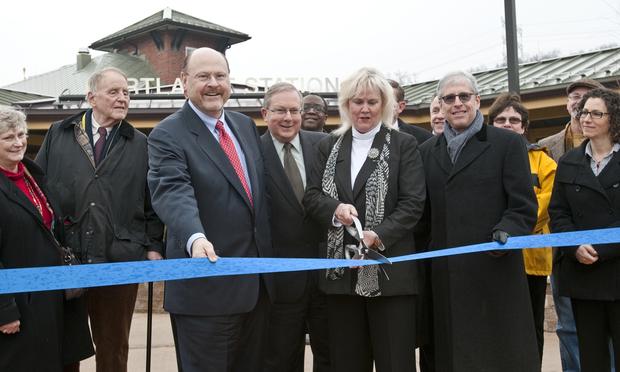 (Courtesy of the MTA)
After a two year, $35 million renovation, MTA Chief Joe Lhota and other transit officials opened the new Cortlandt Station on Wednesday. MTA Metro-North's Cortlandt stop, along the Hudson Line, is about 40 miles north of New York's Grand Central Terminal and serves some 1,200 passengers daily.
The renovated station boosts twice as much parking, a heated waiting area with benches, a restroom, elevators and a coffee concessions.
An MTA spokesman expects even more passengers will use the newly renovated station.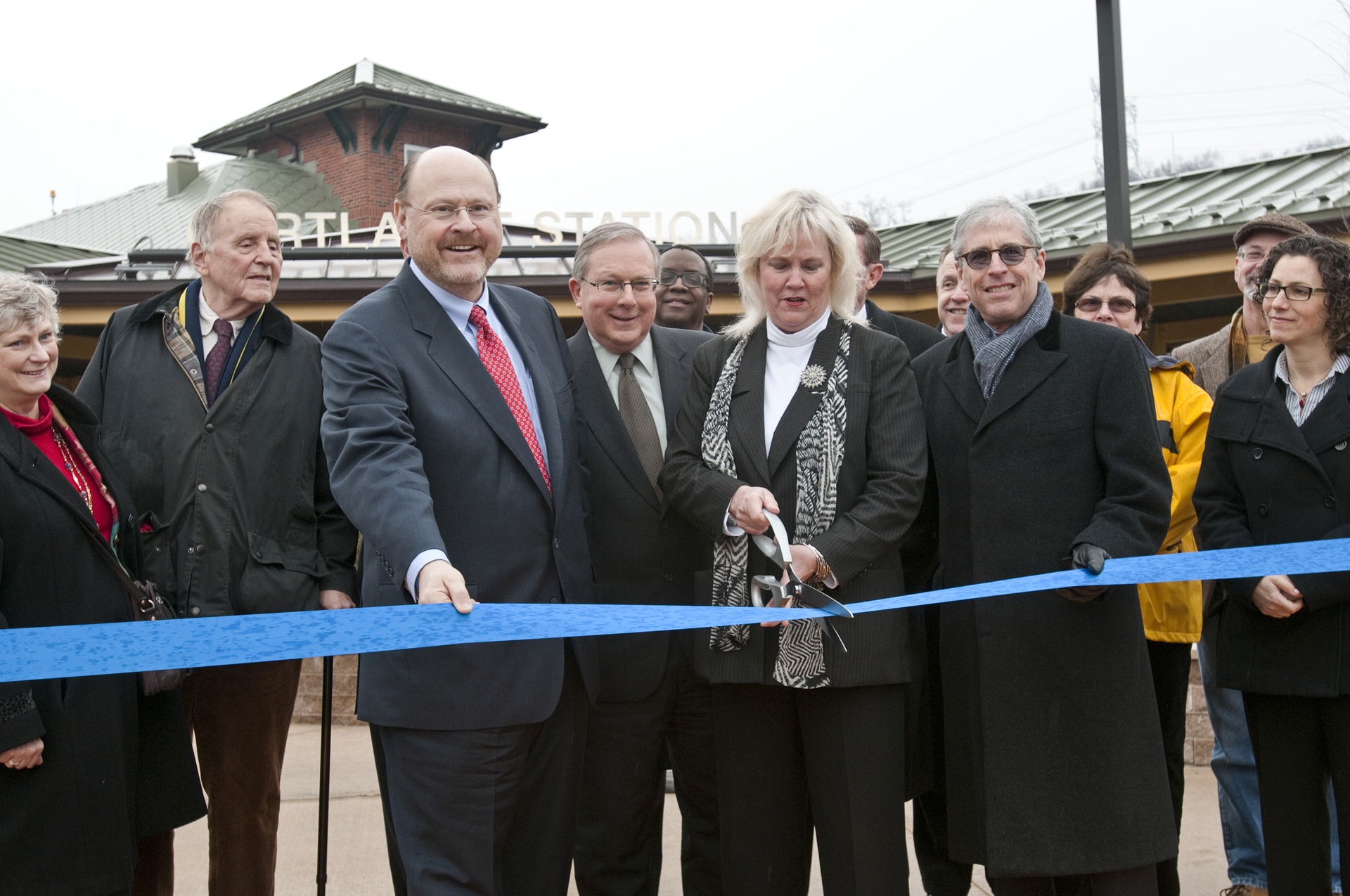 (Photo: MTA Chief and other MTA officials attend the dedication of the newly renovated Cortlandt Station./Courtesy of the MTA)
More in:
Janet Babin, Economic Development Reporter, WNYC News

Janet Babin is a reporter at WNYC covering economic development.