Climate Change the Copenhagen Way
The Copenhagen climate summit is wrapping up.  Artist Mark Coreth's melting giant ice polar bear sculpture in London's Trafalgar Square is becoming the iconic image of the Copenhagen Climate conference.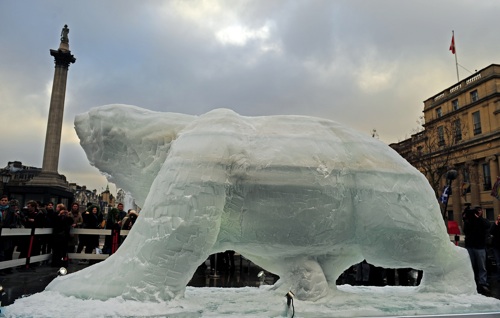 Danish architect Bjarke Ingels says the answer to "the great debate," as he calls it, might be the city of Copenhagen itself.
The Danish architect Bjarke Ingels is making a name for himself with his innovative environmentally friendly designs, he says that better images might be the bike filled streets or swimmer filled harbors of Copenhagen itself.