Behind the Scenes at the Westminster Dog Show: How to Make a Standard Poodle
Photography by Kathy Landman
Ordinary dogs undergo extraordinary transformations in order to win at dog shows, and among the most eye-catching is the Standard Poodle.
The Poodle is a water dog, and, untended, has a nappy dense coat sort of like good pile carpeting that hugs its rangy body. But in the hands of an expert groomer, a Poodle becomes a dazzling confection, something between a meringue, a soufflé and a topiary hedge.
The whole process can take up to four hours.
WNYC has been keeping company with Ch. Jaset's Satisfaction, known as London to his friends. His handler, Ann Rairigh, and her assistant, Julia Kinsey, were kind enough to let us record the ritual — from bath time in the "doggy spa" at the Hotel Pennsylvania to a final brush and comb in the backstage benching area at Madison Square Garden.
Check out the results of their artistry in the slideshow below and the ringside photo at left.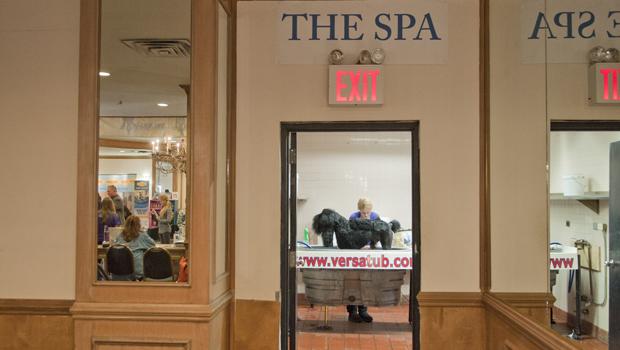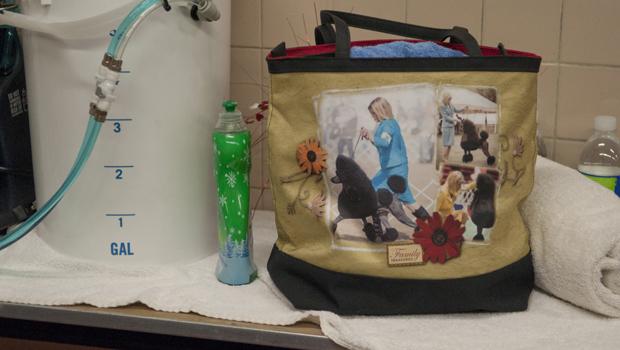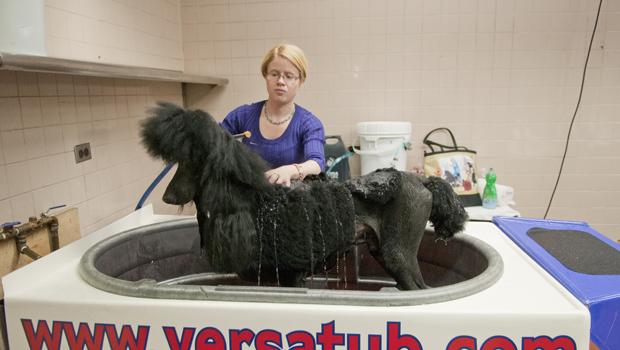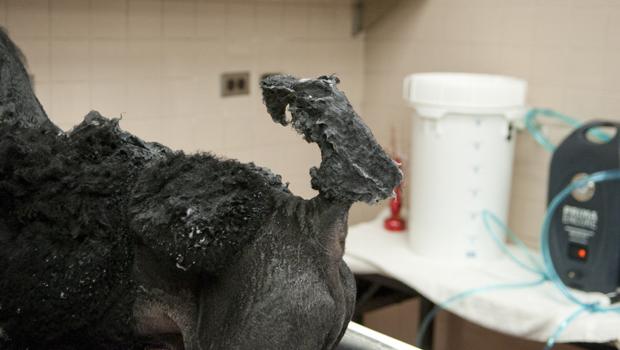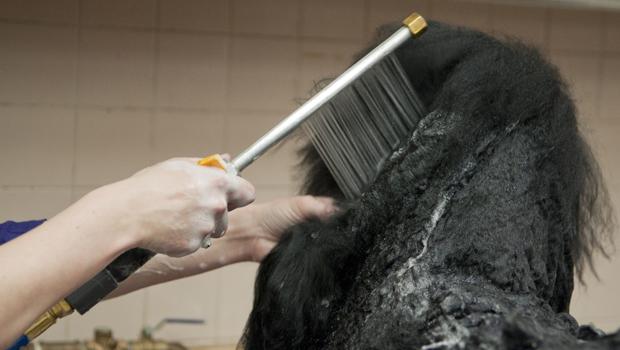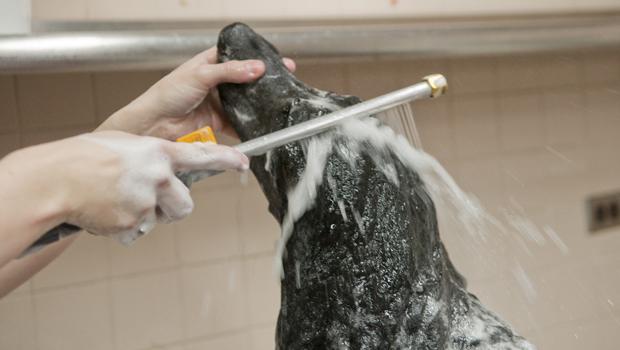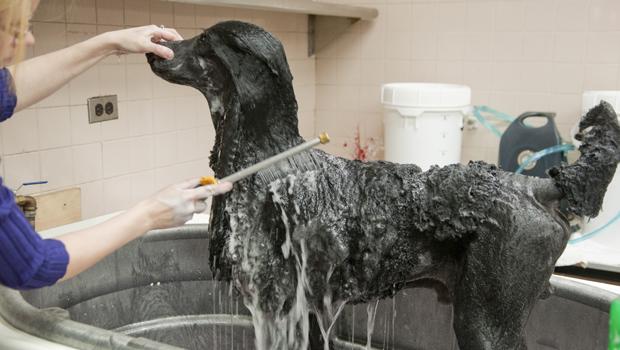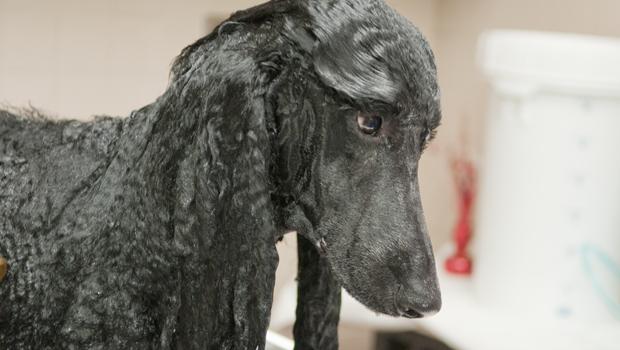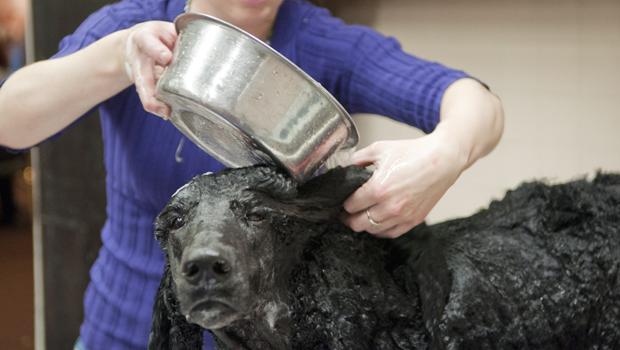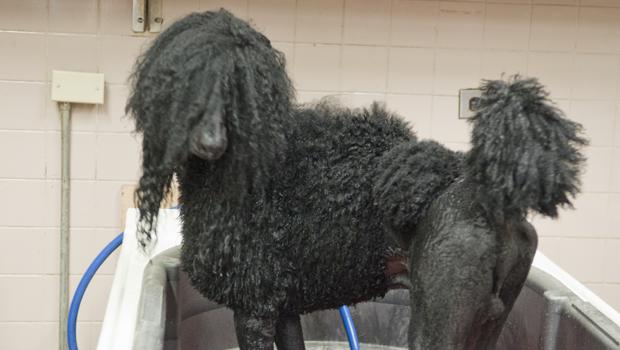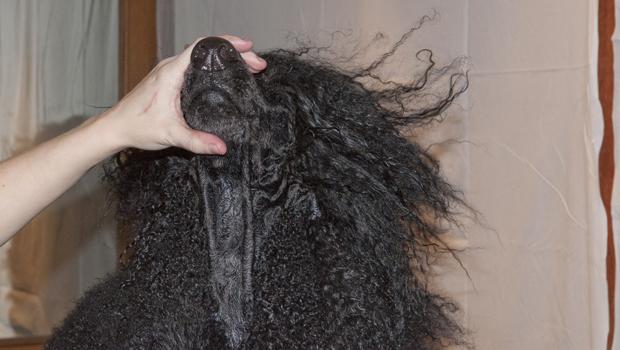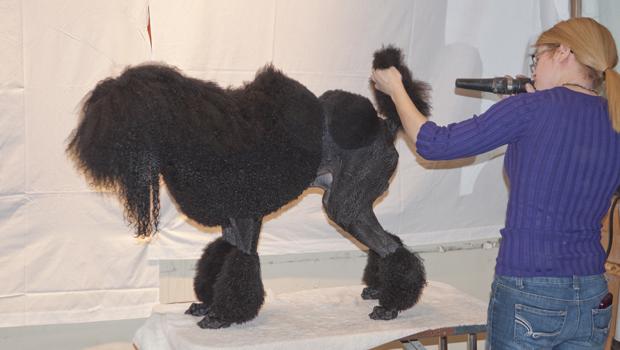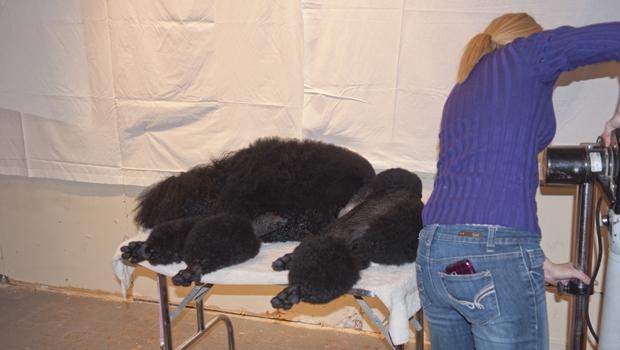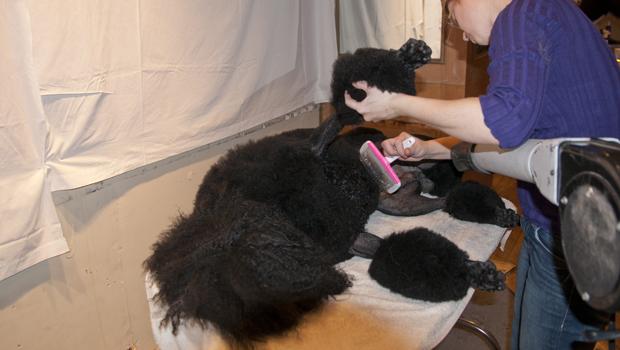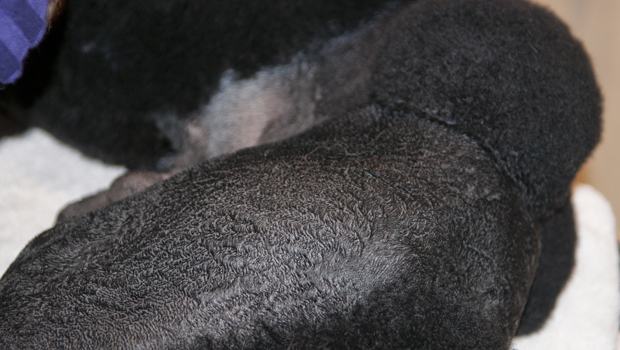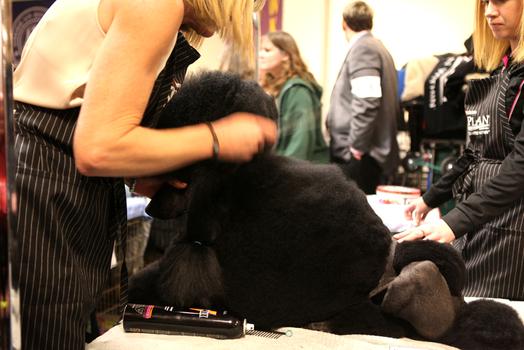 of