A Syrian in Brooklyn Opts to Return Home Amid Violent Crackdown
Sitting cross-legged under his tent along the Syrian-Turkish border, Wassim Sabbagh reads Arabic scribbled on a scrap of paper. 
Here the story goes. Here the story ends. Here, the home of rebellions and freedom, the jungle of hearts and dreams.
New York, you new land. Get out of the dreams of those who're looking for the real freedom. 
Where are you my country? Get out of me and take me to you.
The 34-year old wrote the poem on New Year's Eve 2010 in his Brooklyn apartment.
Now, Sabbagh is one of the 7,000 Syrians stranded in refugee camps along the Turkish-Syrian border. Most of them have fled here since the violent government crackdown in Syria began last March. 
But Sabbagh's journey was not as direct as most of the other refugees.
Leaving Syria

Wassim Sabbagh spent most of the past decade away from Syria.
His family is part of the country's Christian minority. His father was tortured and blacklisted in the 1970s because of his opposition to the ruling party. At 15, Sabbagh himself refused to join the Baath party's political group for high-school students. Shortly after, he was kicked out of school and beaten up by security forces, who left him unconscious. That night was the first of a long list of punishments meted out by the Syrian government's regime.
"I only had two choices," he wrote in the asylum application he later filed in the U.S., "to commit suicide or run away."
Sabbagh was able to move to Abu Dhabi, in the United Arab Emirates, in 2000. He decided to return home in 2006 in the hopes that reforms promised by Syrian President Bashar Assad would make life better. He left again for Abu Dhabi in 2008. Finally, in early 2010, he again returned to Syria, this time to apply for a U.S. visa, eventually landing in Brooklyn in August 2010.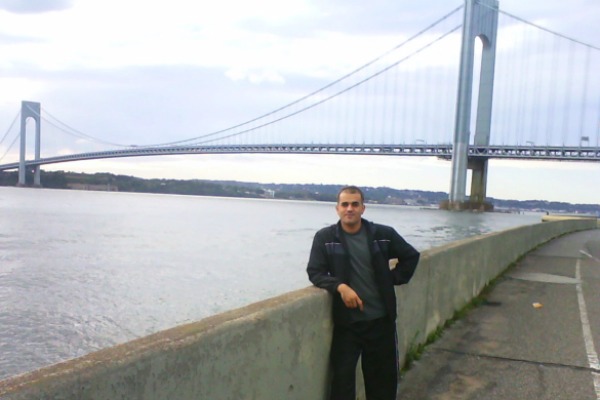 (Photo: A picture from Wassim Sabbagh' s archive from his time spent in Brooklyn, seen here next to the Verrazano bridge.)
He worked at a computer repair shop, then as a freelance web designer. He grew fond of Chinese takeout and Dunkin' Donuts. But, as many immigrants before him, Sabbagh felt both at home and home-sick in the city.
"I don't have my family there," he said. "I don't have my old school there, I don't have the old streets, those I really like to walk in again. I don't have memories in New York. I love New York...but it's not my country," he said.
The Arab Awakening in Syria and the Government Response

Meanwhile the Arab Spring was taking a violent turn in Syria. He lost sleep thinking of his parents, sisters, brother and nephews who live in a village close to Homs, ground zero for the Syrian government's repression.
Human Rights groups say at least 6,000 have been killed since the uprising against President Assad began. Sabbagh points out that is twice as many as the number of people who died in the September 11 attacks. Yet, he said the international community has been slower to react to the bloodshed in Syria.
"The Syrian people are cheap in the eyes of everybody," Sabbagh said. "Our blood is like water."
The Pull of the Home
Sabbagh was only weeks from getting a decision from a New York judge on his asylum application when he decided to return to his family. On December 14, he took a cab to JFK airport and boarded a plane to Turkey.
He had hoped to keep a low profile and sneak into Syria by bus. But once at the border, he heard about the numerous checkpoints on the road. He thought he might get lucky once, but probably would not be able to fall through the cracks all the way to Homs. So he changed his plans and headed to the refugee camp instead.
There he befriended some Syrian refugees who had recently become active with the Free Syrian Army, a group of army defectors trying to overthrown the regime. Sabbagh said he also wants to cross over and join the insurgents in Northern Syria. 
"This is the only way for us to go back after all the diplomatic solutions have failed," he said. "We don't want to fight. It's not our job to fight. We were farmers, students, teachers, now we are refugees and the regime is calling us terrorists. We want to go back to be normal again."
After the revolution — if it is successful — Sabbagh said he'd like to open a computer store in the Syrian mountain town where his friends at the camp's refugees are from. 
There and then, maybe, Sabbagh thinks, he could feel like he belongs.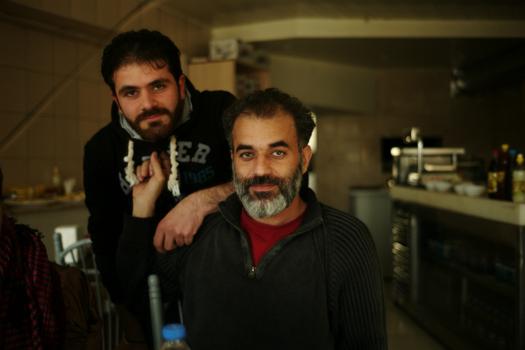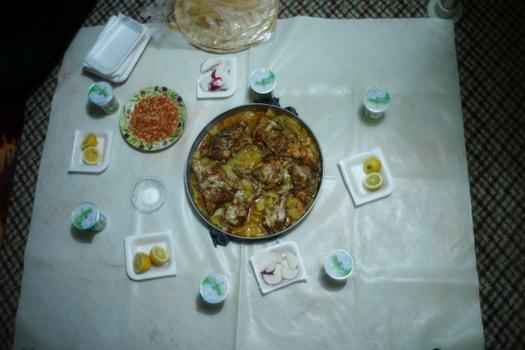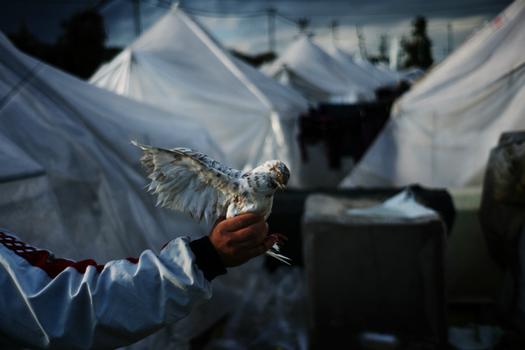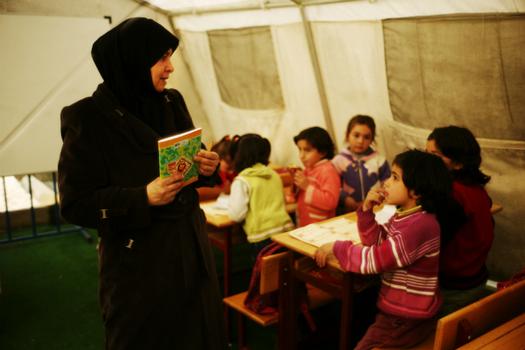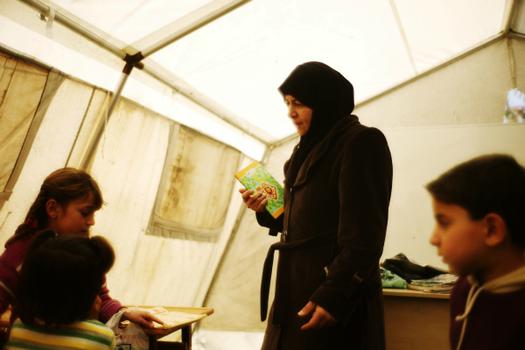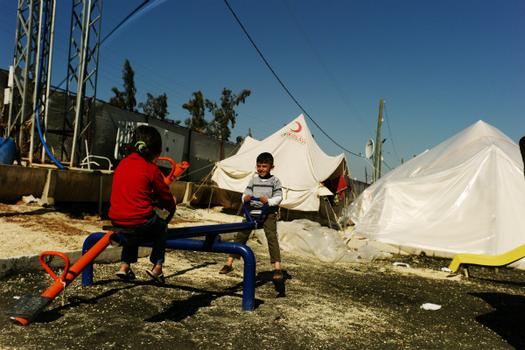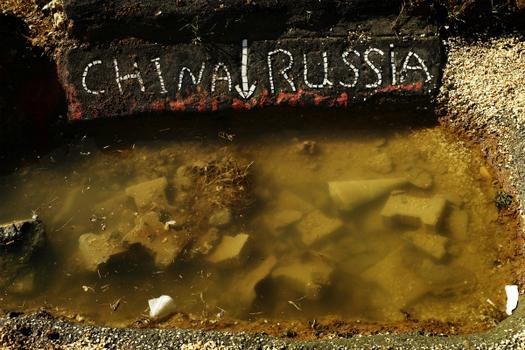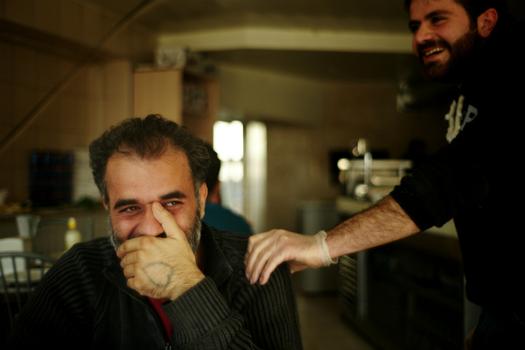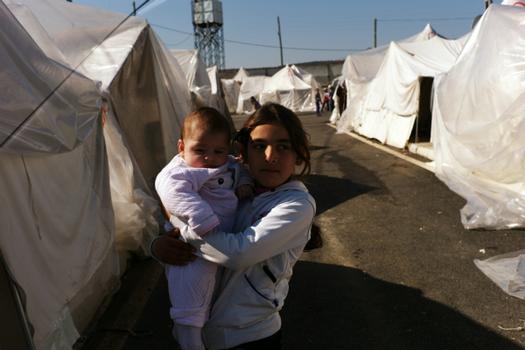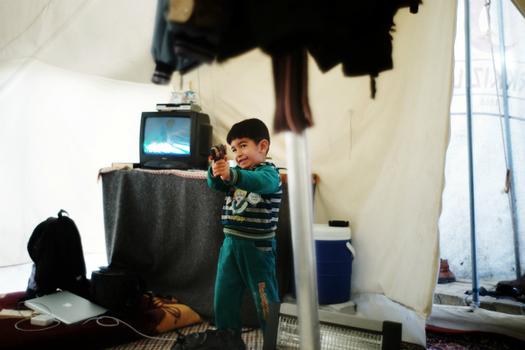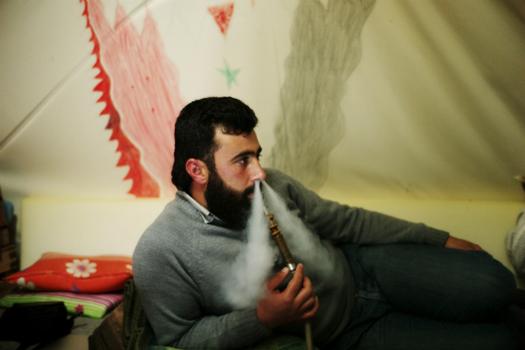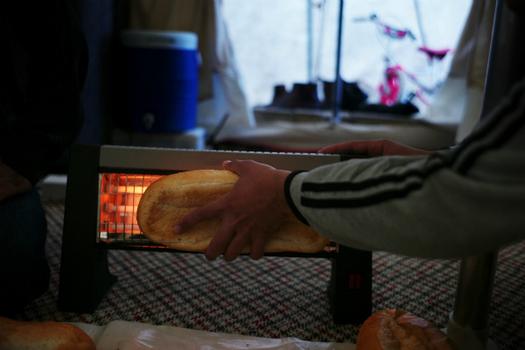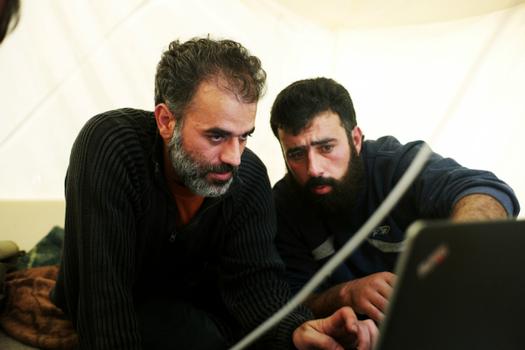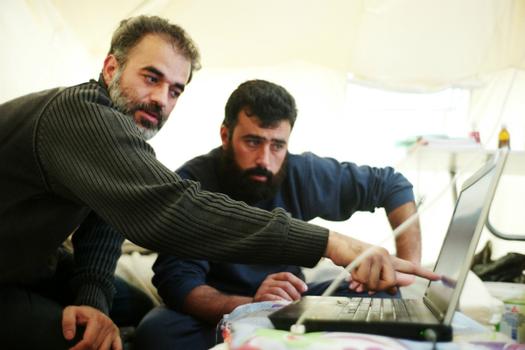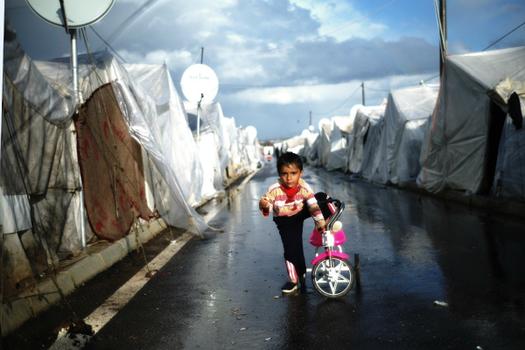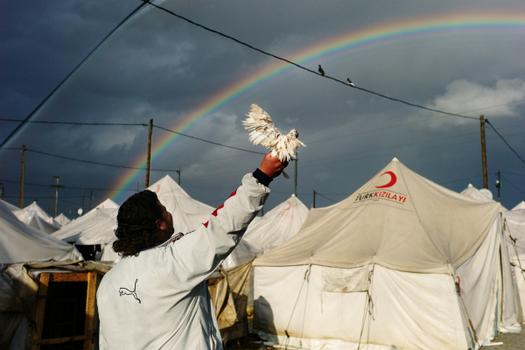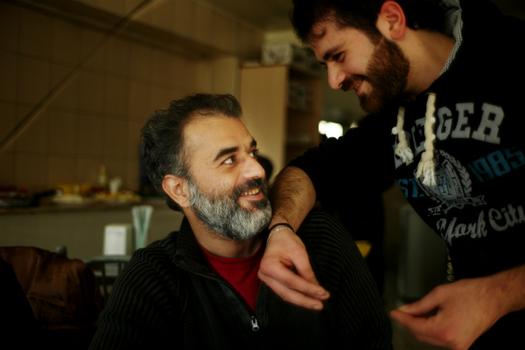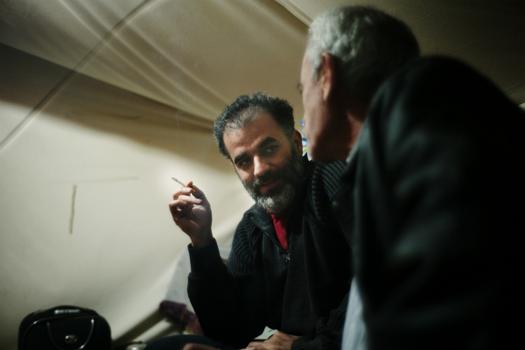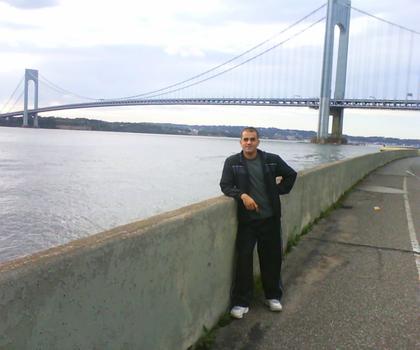 of