Beauty and the Beasts: Grooming Champions at the Westminster Dog Show
The Westminster Kennel Club Dog Show coincides each February with New York Fashion Week, so every year someone in the media can be counted upon to make the obvious comparison: leggy lookers prance at both events.
In my view, the "dog show equals fashion show" analogy is thin. Models, however beautiful, are basically ciphers whose function is to sell what they are wearing. It's the clothes that have the personality. Show dogs, on the other hand, are in the business of selling themselves, and they are wearing whatever nature intended for them. 
However, that nature gets a lot of help, and where the fashion-canine parallel really holds up is in the prep.
The orchestrated frenzy backstage at the collections is mirrored in the cramped grooming area at Madison Square Garden. Contenders for Best of Breed, Best of Group, and Best in Show honors are pressed, primped, plaited, powdered, combed, sprayed, snipped, teased and tousled in accordance with the standards for each breed.
The Westminster Kennel Club Dog Show takes place Monday and Tuesday at Madison Square Garden. The highly anticipated Best In Show competition will be televised live Tuesday on USA Network from 8 to 11 P.M. ET.
To see what it takes for dogs to walk the walk at Westminster, have a look at our video and slideshow, both of which were shot by WNYC's Stephen Nessen.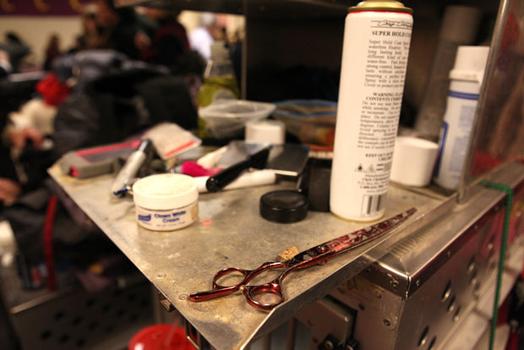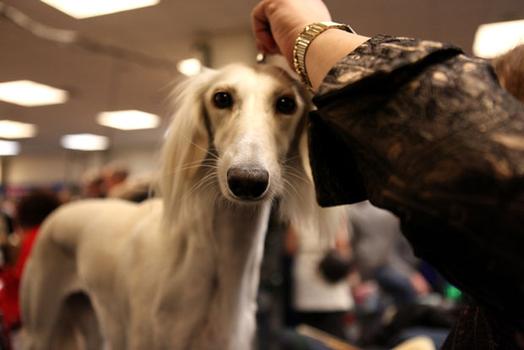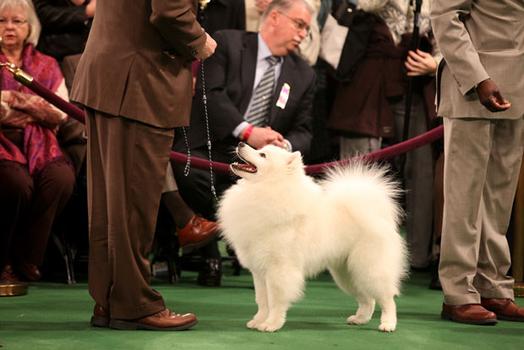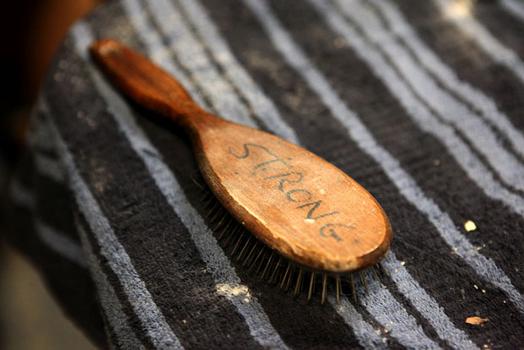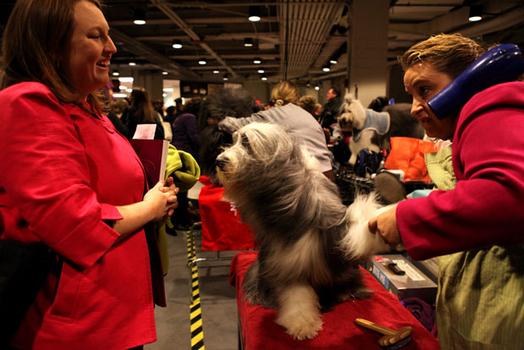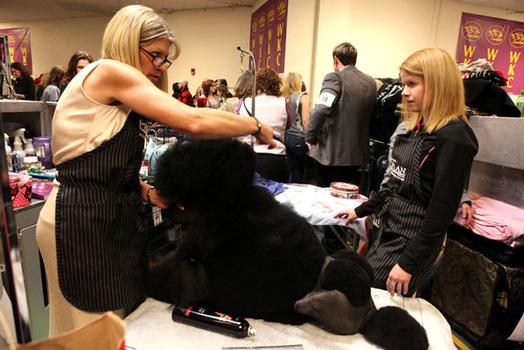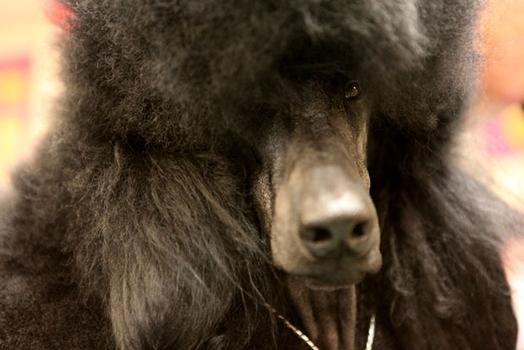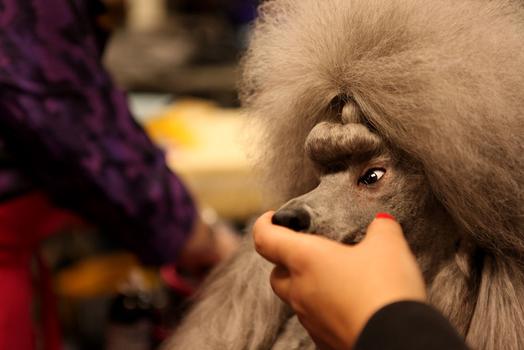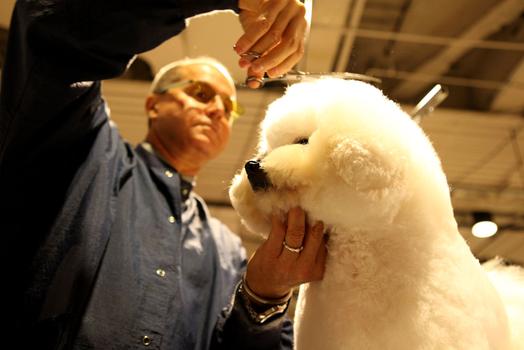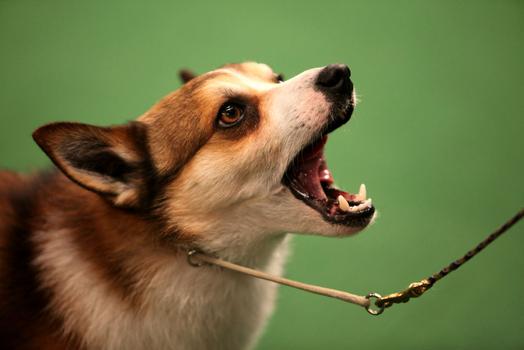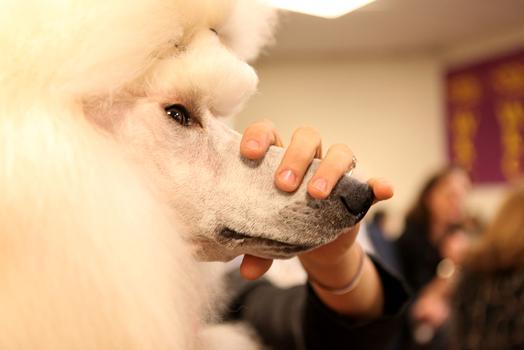 of