Opinion: Has CPAC Jumped the Shark?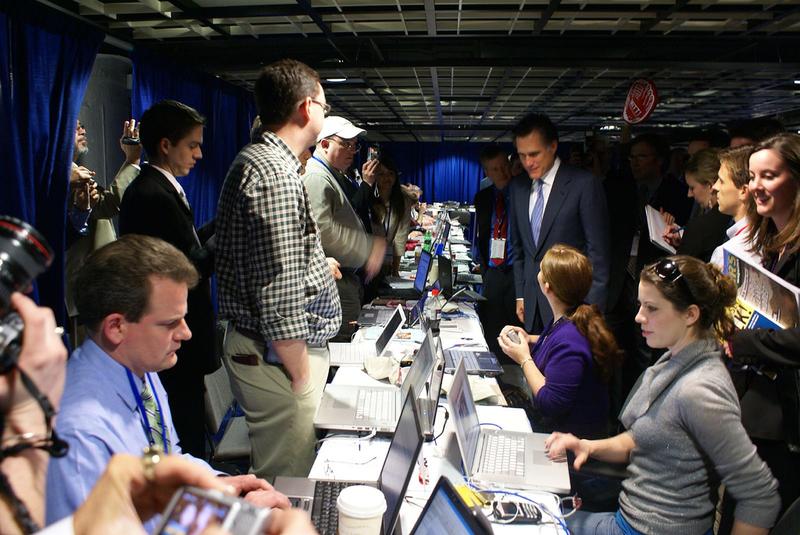 At the risk of sounding like every hipster in history: CPAC used to be so much cooler.  Man.
I started going in 2003.  I bought my ticket and blogged from there.  I had to explain what blogging was to lots of people.  It's like a web log.  A log on the web.  I don't know, I just write down things I see and post pictures.

A year later there was a bloggers row and I was one of the first people to *officially* blog CPAC.  Year after year I was there.  I couldn't make it down the last two years and this year my badge said "MEDIA: WNYC."  They didn't let me into the bloggers lounge.  I'm "traditional media" now.  I'm trying not to be bitter. 

It's not just me either. CPAC has grown so much.  About 3,000 people attended in 2003.  This year it was over 10,000. It used to be a ragtag bunch of conservatives, mostly college students, hanging out and seeing their political heroes.  Every conservative leader spoke, as they do now, but the famous mingled among the crowd too.

In 2007, Mitt Romney strolled around and spoke to people.  Here's a photo of him standing over my shoulder asking me what I'm reading. Now it's impossible to get a few minutes with him or any of the candidates.  Security is tight, no one wants to get glitter-bombed by the aggrieved Occupy Wall Street crowd who seem to believe the conference is filled with fat-cats instead of poor college students. 

But even beyond that, the size of the conference crowd and the size of the media crowd doesn't lend itself to as much personal interaction as it used to. 

There was a palpable feeling in the media room that no news was being made at this CPAC.  That's technically true.  Nothing dramatic happened.  Rick Santorum brought out his large family and talked about faith.  Mitt Romney called himself "severely" conservative confusing the media and audience. 
The media was waiting for Newt.  But he kept it staid, giving a version of a speech he's been giving for five years, and didn't attack Romney at all.  There was a lot of speculation that this is how Newt eases himself back into the non-campaign world.  And of course Newt didn't miss the opportunity to sign some books.  A candidate for the presidential nomination remains on a book tour.  That's one of the truly odd things I'll remember about 2012.

Mitt Romney winning the straw poll was, despite what people say, a big deal.  Or, to put it another way, if Mitt Romney hadn't won the straw poll it would have been a huge deal, so his win headed off another round of "why do conservatives hate Mitt Romney?" articles.  That Mitt went on to win the equally meaningless Maine caucuses falls into that same category.  It wouldn't have been the end of the world for Mitt if Ron Paul won his one and only state but it sure didn't hurt to make sure Paul came in second.  Mitt actually won four of the last six CPAC straw polls.  Ron Paul won the other two.

Sarah Palin spoke on the last day and brought the house down.  She's not running for office but she plays a large, looming role in the Republican party.  She riles up the crowd, says what the actual candidates might want to say but can't. 

CPAC remains a must-go for anyone interested in conservative politics.  It's where the grassroots meets, learns and, this year, commiserates about a weak field.  While Callista Gingrich bombed in her introduction of her husband Newt, she trended on twitter.  When Newt made his tracking illegal immigrants like packages joke, FedEx trended.

All in all this CPAC felt much like this year's Republican primary.  Not very eventful with everyone mildly surprised that Mitt Romney comes out on top.