Linsanity Reigns as Knicks Winning Streak Continues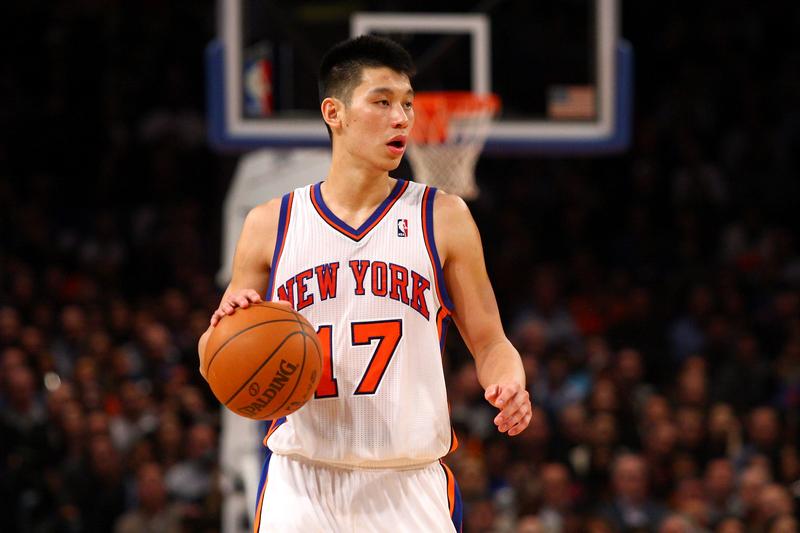 The Knicks were less Linsational Saturday night in Minneapolis, but still managed to beat the Minnesota Timberwolves 100-to-98.
It was the Knicks' fifth straight victory, their longest streak of the shortened NBA season. For the first half, 23-year-old Jeremy Lin, who was somehow cut twice in the pre-season, continued to capture his fans' Lin-imagination, even on the road and clearly Lincluding this reporter, as should be painfully clear by now.
I should explain. For baseball fans like me who take a more casual approach to other sports, the Giants surprising playoff run was more than enough to wash away any off-season blues.  Then, just 24 hours before the Giants' Super Bowl victory over the Patriots, before it even had a name, Lin-sanity struck!
Let's re-cap how it all began, and accept the premise that bad puns are a Lin-dispensable part of this Linderella story!
Call it Linspiration (if you must), but in reality just over a week ago Knicks Coach Mike D'Antoni had run out of good options against the Nets. The Knicks and Nets had both entered the game with eight wins and twice as many losses.  Starting point guard Iman Shumpert had no points and two fouls late in the first quarter.  D'Antoni had to do something — anything  — to avoid a home loss to their cross-river rivals.  Down by five points with three and half minutes left in the first quarter, D'Antoni looked down his bench and pointed at the boyish looking Asian-American, and said something like, "Lin, you're in!" 
Lin had been averaging a hand-full of minutes and points over nine games, so you could forgive everyone that night for knowing next to nothing about the second-year, undrafted Harvard grad.
Seeing the lanky Lin come into the game much earlier than usual, perhaps some flipped through their programs and saw Lin listed at 6-foot-3 (probably), weighing in at a curiously even 200 pounds (hmmm, right, Lin someone's dreams! Team issued stats on player size have been known to be a bit, shall we say, Linflated.)
But very quickly, the home fans were Lintrigued!  The California kid, whose parents emigrated from Taiwan, would score 25 points that night with seven assists, five rebounds, and two steals.  Lin, the beginning. Four more wins later, the Knicks seem to have their own creation story.
On the seventh day, after leading the Knicks to three straight wins, Lin did not rest.  Kobe Bryant was in town and the Lakers were Lin's toughest test yet.
Only now, Lin-sanity had gripped Knicks fans and his Number 17 jersey was flying off the shelves of the few stores that had managed to get them.  Plunking down $60 bucks was nothing for these fans.  Call it a — wait for it — Linvestment!
Lin proceeded to pour in a career best 38 points, leading the Knicks to a 92-85 win before a now Linsatiable, adoring crowd.
Maybe it was not resting on that seventh day, but on the night of the eighth in Minneapolis, the seemingly Lin-exhaustible point guard began to look a little less Linspired, but only after scoring 15 points in the first half.  It was Lin's fourth straight half with at least that many points.
But in the third quarter of his fourth straight game as a starter, Lin began to look a little listless.  He scored just five points on 1-for-13 shooting, turning the ball over four times in the second half.
This Lincredible run looked like it had run out of steam.
Linstead, two other guards picked up their pace. Landry Fields scored 19 on 8-for-10 shooting and Iman Shumpert added 20 points.
Lin still finished with 20 points. His last one came on a free throw to give the Knicks the lead with under five seconds to play.  He's averaged just under 27 over the five game streak.
"It was an ugly one, it was a gutsy one, it was a road win, everybody was tired," Lin said. "That's the beauty of basketball. That's the beauty of our time. We never gave up."
Coach D'Antoni has to be enjoying the ride as much as anyone.  "Just his leadership, and I know he got a little tired, couldn't finish the way he normally would, but his leadership on the floor is invaluable," D'Antoni said. Of course, he meant Lin-valuable!
Valentine's Day is Tuesday. That's also the night that the Knicks play against the Raptors in Toronto.  After two days of welcome rest, Jeremy Lin and the Knicks will shoot for their sixth straight win.
Lin love is blooming in New York City and beyond. It may well have crossed the Canadian border by then.
If only those Knicks jersey makers could keep up, their profits would be rolling Lin!