White House Moves Away From NY Model on Birth Control Mandate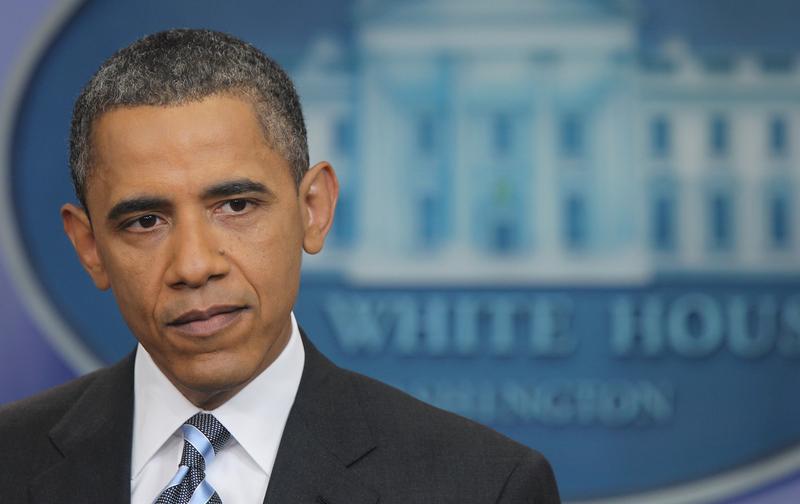 President Barack Obama announced Friday plans to modify a new federal demand that religious employers offer workers free coverage of birth control pills — moving away from a version of the policy that exists in New York.
The White House is calling the move an "accommodation" for those opposed to contraception. The revised mandate would put the federal government in a position similar to some states that already require contraceptive coverage — but allow exemptions for certain religious institutions.
It's not clear whether outspoken critics, including religious leaders and Republican politicians, will be satisfied with the proposal.
In New York Connecticut, and 26 other states, the only exempt institutions are churches, where the majority of people they employ and serve are presumed to share anti-contraception values. Twenty of them provide conscience exemptions to different categories of religious organizations, according to a study [PDF] by the Guttmacher Institute, which focuses on sexuality and reproductive rights.
That leaves most religious hospitals, schools, universities, charities and social services mandated to provide workers with contraception, because they employ and serve a broader group of people.
Under Obama's modified plan, workers at religious institutions will be able to get free contraception from other supplemental health insurance plans.
Faith leaders celebrated Obama's decision and, in a statement, praised it as a "major victory for religious liberty and women's health.
But some felt the modification was not a enough. Doug Napier, senior counsel for the conservative Alliance Defense Fund, described the change as a "sleight of hand."
"It is still forcing people of faith to subsidize practices and treatments that violate their values, their morals, and their religious beliefs," he said in a statement.
The federal rule being debated in Congress would supersede state laws – and would also force self-insured institutions to cover contraception (and to accept other mandates from which they're currently exempt, such as covering young adults on parents' plans through age 26). In New York, about 45 percent of people with employer-based health coverage get it from self-insured plans.

"Our student health center does not prescribe contraception, and you can't get it on campus," Fordham University spokesman Bob Howe said. "But our insurance, for both students and employees, does cover contraception, and people can get a prescription and purchase the medication wherever they want off-campus. That's a requirement of state law."

The Archdiocese of New York, on the other hand, does not offer contraception to the 6,000 employees who work for its main office, school system and charitable wing. It's allowed to do this not simply because it is a church – it's actually much more than that – but because it's "self-insured."
Organizations that are self-insured directly pay for employees' health benefits without outside insurance, so they are not subject to state regulations.
Dolan has not said where he would would draw the boundaries of exemption. Anthony Picarello, general counsel for the Catholic Bishops, suggested adding hospitals, schools, universities and charities would not be enough. Picarello, who declined to be interviewed by WNYC, told USA Today on Thursday that "good Catholic business people" also should not be forced to offer employees access to contraception.

"If I quit this job and opened a Taco Bell, I'd be covered by the mandate," Picarello told the newspaper.
Senator Kirsten Gillibrand, a Democrat, said this demand would open the way for a much broader group of employers to deny contraceptive coverage.

"It's very important that bosses not be able to tell employees what medicines they can and cannot take," Gillibrand said in an interview with WNYC. She said the rule as it currently stands exempts more than 335,000 churches and other houses of worship, and that should be enough.

"What we're talking about are large employers, like hospitals and universities — major employers for a whole region in a state," Gillibrand said. "They have to play by the same rules as everyone else. You can't pick or choose which laws you want to apply."
On Friday, Gillibrand praised Obama's compromise.
"I commend the White House for its final rule that adheres to a core principle that the power to decide whether or not each individual woman uses contraception should be with that woman — not with her boss," she said in a statement