Growing Number of Principals Object to Evaluation System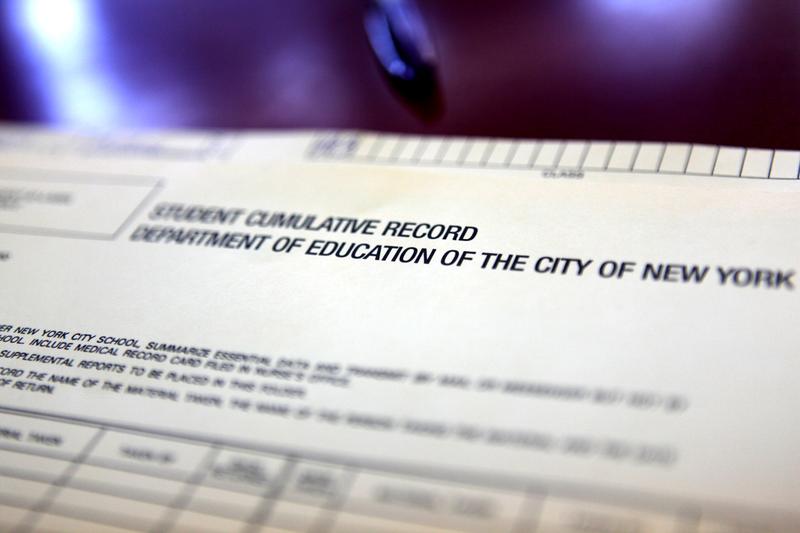 Principals in New York state are banding together in growing numbers to raise objections to the state's use of student test scores in a new evaluation system for principals and teachers. They are holding an open meeting this week at C.W. Post on Long Island to discuss the issue.
More than 1,300 principals have signed a letter arguing that the new system undermines teaching and learning by giving student performance on standardized tests undue weight in a teacher's performance evaluation.
"This has the potential of really ruining a school that I love," said Carol Burris, principal of South Side High School on Long Island and one of the letter's authors. "Teachers are going to be anxious. They will start to worry that they will lose their job if the students don't perform well on the test, which will make them overly focused on the tests."
Burris said she and her colleagues, along with the letter's co-author, Sean Feeney, welcome a new and rigorous evaluation system. But she said she is already hearing from other principals how this type of evaluation system eats away at school culture.
"Teachers are sitting down to their post-observation conference and the first thing out of their mouth is 'What's my number?' It's not a conversation about the teaching. People are becoming jealous about sharing lesson plans with each other, because they see each other in almost a competitive light."
A spokesman for the state education department, Jonathan Burman, said state regulations use multiple measures to evaluate teachers and principals.
"The goal of New York State's new educator evaluation system is to enable schools across the State to attract and keep the most effective educators, develop those who have room to grow and replace those who are not successful at raising student learning," he said in a statement.
Burris said the forum on Wednesday is meant to lay out the principals' concerns to fellow administrators, teachers, parents and other concerned citizens.
New York state agreed to implement a new teacher evaluation system in order to receive nearly $700 million in federal Race to the Top funds. No district has been able to put a new system in place because of ongoing contract negotiations with between districts and their teachers unions. The governor is threatening to hold state school aid if districts cannot reach a deal.