Opinion: Can Santorum Beat Romney? The Answer is in Moneyball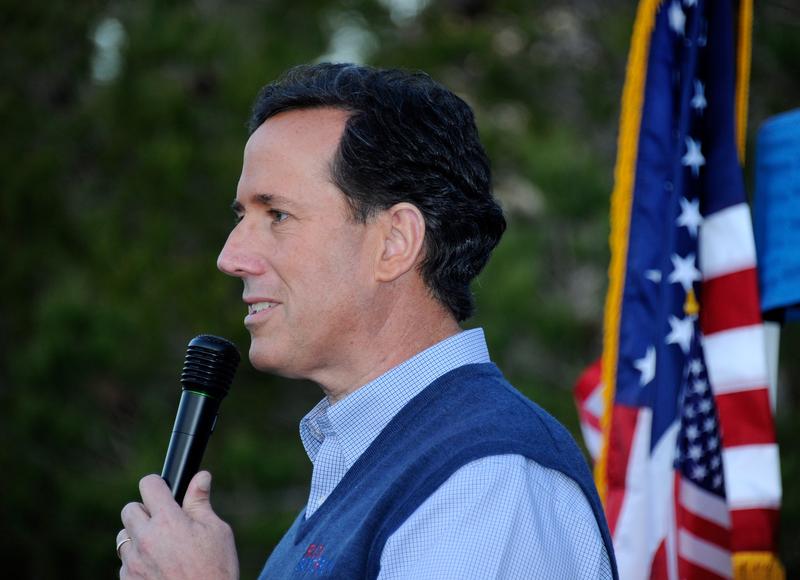 The second anniversary of the Citizens United decision ignited a firestorm of activism. The astonishing ad buys of the newly constituted Super PACs make the most jaded political observers do a double take. From Buddy Roemer, the ignored Dem-turned-Republican Presidential candidate; to Dylan Ratigan, the financial reporter-turned-MSNBC personality; to Lawrence Lessig, the legal scholar turned crusading reformer, an array of advocates are calling out the distorting and corrupting influence of money as the greatest challenge to our democracy.
But are these fears overstated? Mitt Romney's campaign and his theoretically unaffiliated Super PAC have outspent his GOP rivals, yet it was the under-funded conservative upstart Rick Santorum who upset Romney's momentum with a Missouri/Minnesota/Colorado sweep on Tuesday. Money hasn't won Mitt the nomination yet.
And there are compelling stories of the new tools and approaches that allow people to create change without big funding on their side. In the New York Times on Saturday, Nicholas Kristof wrote about the citizen-driven petitions facilitated by Change.org, which have empowered people to create their own David vs. Goliath victories. MoveOn has created a new tool, SignOn.org, that allows members a pathway to propel their own campaigns through their larger activist community. SOPA and PIPA, backed by huge corporations and forwarded by well-heel lobbyists, failed. These exemplify the other extreme: that with creativity, a compelling message and passion for your cause, you can outduel those who might outspend you.
As in politics, so too in baseball. In Moneyball, the best-selling book by Michael Lewis and now an Oscar-nominated film, Oakland A's manager Billy Beane realizes he'll never go dollar-to-dollar against the Yankees, so he decides he needs to be smarter about how he spends every dollar he has. He pursues a new approach that doesn't seek to beat the Yankees at their game, but to find value in new places, stretch his budget, while acknowledging his limits.
And it works...sort of. The A's end up spending the least per victory of any team, far less than the less judicious New York Yankees. Just as Rick Santorum has spent far less per vote and per delegate than Mitt Romney.
(I should note that as a life-long, die-hard Yankee fan, it hurts me to compare them to Mitt Romney. And yet...)
However, the A's never got their World Series ring. They had the best value in the league, but were still so outspent that they couldn't compete year-after-year. And other teams began to base decisions off of how Beane had valued players, meaning he no longer had room to maneuver.
Similarly, Santorum can make the most of every dollar, but if Romney just keeps printing money—which is essentially what his Super PACs will enable—he'll still run away with this.
It was with this understanding that President Obama, a critic of Citizens United, decided to directly promote his own Super PAC—what many saw as capitulation, and others saw as a necessary step to stay competitive.
The President's claim that he needs to do this to beat back GOP attacks may be true. Buddy Roemer's policy of no donation over $100 is admirable—and that's why nobody has heard of Buddy Roemer's candidacy.
However, the President's reversal would be more understandable if he were using his presidency to fight against the influence of money in politics on other fronts. Other than statements at his State of the Union, he could be backing legislation, or even a Constitutional Amendment, that would cure the worst effects of the Court's decision. While activists have called for these reforms, the President hasn't put his own energy into them. And it's not clear that after relying on donations to get re-elected, he'll turn around to limit the influence of those who just made such a significant investment in him.
One day the Times is reporting that money-less efforts can cause real change. And the next, the leader of the free world makes it clear that winning is all about the money.
The Yankees don't win the World Series every year, but they win a whole lot more often than the Oakland A's. Romney may prove he can waste money as quickly as he can raise it, but he's still going to give Santorum a pummeling that will be nearly impossible for the former Senator to withstand. David can beat Goliath once, but the next time around Goliath is going to beware the slingshot; just as SOPA/PIPA lobbyists and Keystone Pipeline enthusiasts and other moneyed interests, if they are smart, are going to recognize why they lost a battle, adjust tactics and find a new route to pursue the larger war, with endless resources at their disposal.
If the President wins re-election, we can hope that he pursues a solution to Citizens United more vigorously. If Romney wins, we can hope that his experience being bloodied by SuperPACs leads him to want to regulate them. Or, more likely, we won't be able to rely on either of them to create the change. So, we all need to keep searching for the right slingshot to bring this Goliath down.