Keeping the Memory of Cuban Legend and Conga Master Arsenio Rodriguez Alive
The Cuban bandleader and musician Arsenio Rodriguez, born 100 years ago, was a heavy man, who wore sharp suits, big round glasses and is often credited as the godfather of salsa music. But if you've ever heard a conga drum in popular music, listened to mambo, or boogaloo, then you've heard the wide-ranging musical influence that Rodriguez has left behind.
"I don't believe he was the first to experiment with the conga drum, but he was certainly the one who most successfully incorporated that instrument in the music," said David Garcia, a professor of music at the University of North Carolina, who has written a book on Rodriguez.
While Rodriguez's career peak may have been in Cuba in the 1940s and '50s, he had steady gigs in New York in the 1950s and '60s, penned over 300 songs in his lifetime and unlike many blues musicians, who died poor and penniless, Rodriguez was compensated for his efforts. Yet, for the man who spent over 10 years in New York and left an indelible mark on the music scene here, there is nary a street commemorating his contributions, nor a marker at his grave in Ferncliff Cemetery, which houses other great luminaries like James Baldwin, Paul Robeson, Malcolm X and Thelonious Monk.
"He's recognized all over the world, yet here he is, in Westchester County, not far from the city in an unmarked grave. That's just not right," said Jose Rafael Mendez, a Puerto Rican culture researcher, and lifelong devotee of Rodriguez's music.
Mendez plans to rectify that.
Mendez tracked down Rodriguez's surviving ancestors after six years of searching, and got permission to place a bronze plaque at the grave site, which is now simply numbered 1347, in the Hickory section of Ferncliff Cemetery.
In fact Ferncliff hadn't even listed Rodriguez on its page of celebrities and notables interred, until Mendez pointed it out to them in 2008. Now, he's trying to raise the $1,716 for a bronze plaque adorned simply with maple leaves and a bronze vase.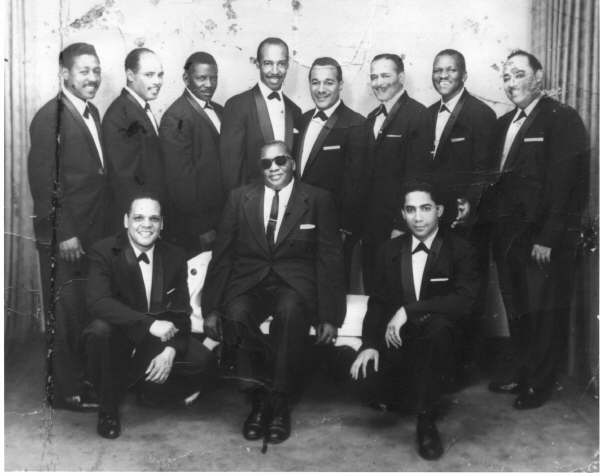 Rodriguez, born in Cuba in 1911, and claimed his grandfather was Congolese and brought to Cuba as a slave. He moved to New York in the 1950s hoping to receive surgery to restore his eyesight; he was kicked in the head by a mule and blinded when young. The surgery failed, but he stayed in America. He moved around the South Bronx, a hotbed for Latin music, and even lived for a time across from the famed music spot The Palladium.
In 1969 Rodriguez moved to Los Angeles, where he died less than a year later. His wife wanted him buried in Westchester, so his body was flown east. Yet a plaque was never installed.
"By the moment you hear the first slap of the human hand on the rawhide, every sense in your body is woken up, and by the time the band is playing, whether you want to or not, your body has to respond, has to get up, has to move," said Aurora Flores, who has written about Latino music and leads a band that plays Rodriguez's music. "I guess that's why they call it a macho type of sound, but Arsenio was a master of that."
In Spanish Harlem, on 103rd Street, at a storefront converted into a practice space, a new generation is embracing his music.
"Listening to an Arsenio record is like going back in time," said Oreste Abrantes, 23, a conga player and music teacher who grew up on hip hop of the '80s and '90s. Rodriguez's music still resonates with Abrantes, who is a devoted student of the old master. "You actually realize that so-called 'new tunes' is not really new — because if you go back 20, 30, 40 years you hear songs that were out that nobody mentions because it's been forgotten over generations, but it's there."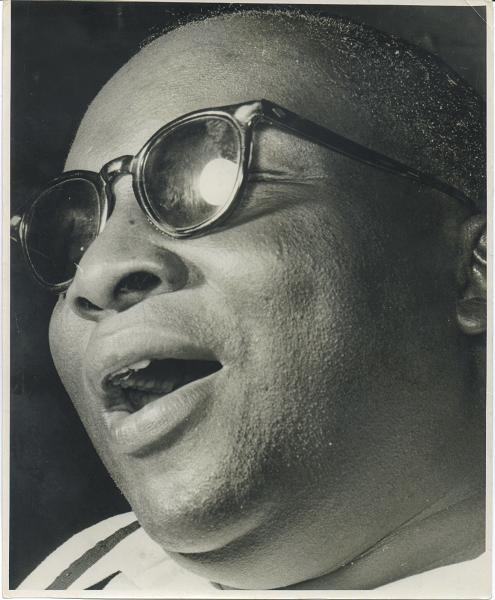 Take one of Rodriguez's most enduring songs, "Yo Naci del Africa (I was Born of Africa)." The song, recorded in 1960, is a nod to his African roots, and rejection of Spanish slave names: "I'm not a Rodriguez / I'm not a Travieso, maybe I'm a Lumumba / maybe I'm a Kasavubu, I was born of Africa."
Many say it was as powerful as James Brown's "Say It Loud, I'm Black and I'm Proud," which was recorded in 1968.
"Arsenio knew that he was from a Congolese tribe and that's why 'Yo Naci Africa' came out," said David Hernandez, 42, who teaches music and is an arranger for Abrante's group. "He made sure the world knew where he came from."
On a recent trip to Rodriguez's grave site in Westchester, Mendez reminisced about walking by the cemetery as a teenager, never knowing one of his musical heroes was buried there. Mendez pulled his fedora low and lit a stubby cigar, shielding the wind with his jacket.
"The Bronx likes to consider itself as the borough of salsa," he said. "Well, if it's the borough of salsa, how come there's not one street one venue, nothing named for Arsenio. That bothers me a lot, because this man should be honored, it's that simple."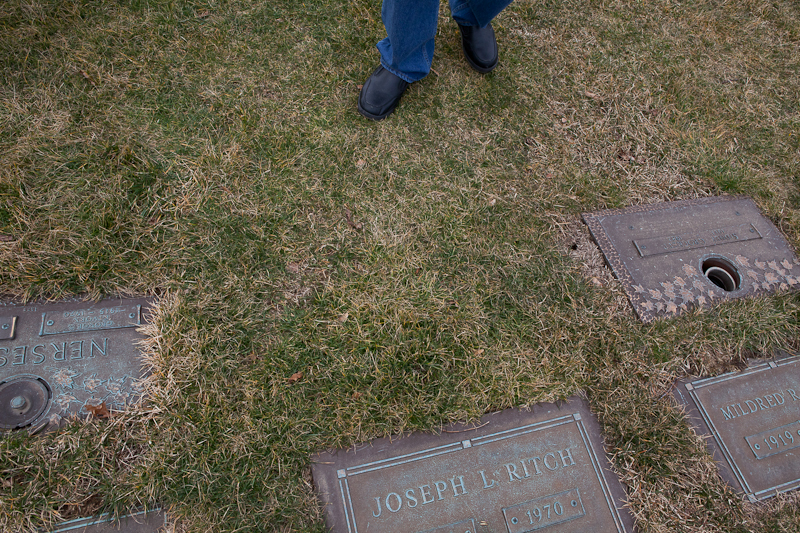 Arsenio Rodriguez's grave site at Ferncliff Cemetery in Hartsdale, New York (Stephen Nessen/WNYC).
(Correction: An earlier version stated that Arsenio was half Dominican, which he was not.)