I Love You, You're Perfect, Now Divorce Me: Carolyn Hax & Nick Galifianakis
Washington Post writer Carolyn Hax and acclaimed cartoonist Nick Galifianakis create a weekly syndicated relationship advice column, "Carolyn Hax", read by millions of readers.
The catch?  A decade ago, they divorced—each other.  Carolyn and Nick open up about what it's like to work, day in and day out, with one's ex—parceling out love advice, no less—and why they couldn't imagine divorcing anybody else.
A gallery of Nick's illustrations for the "Carolyn Hax" column: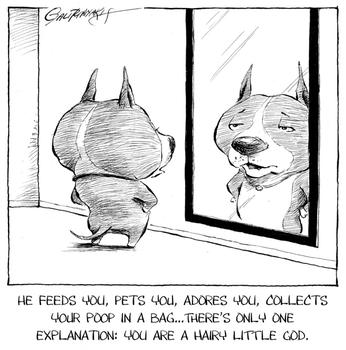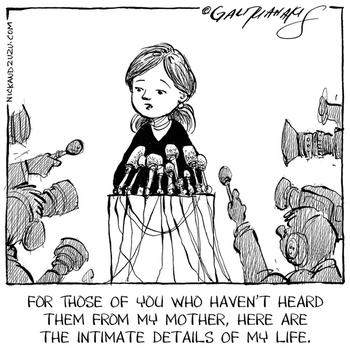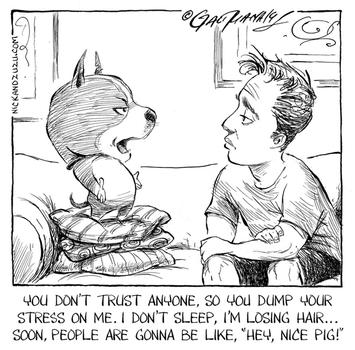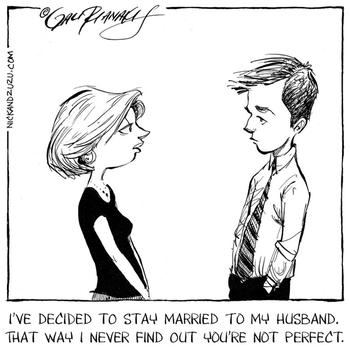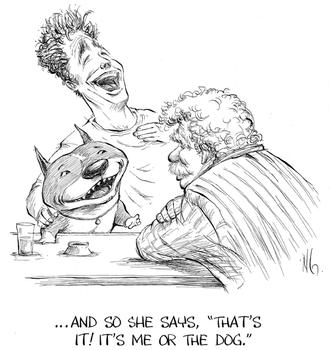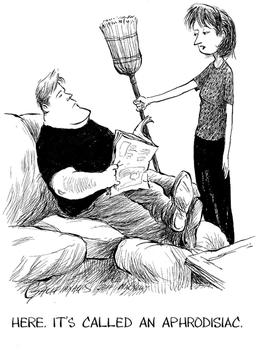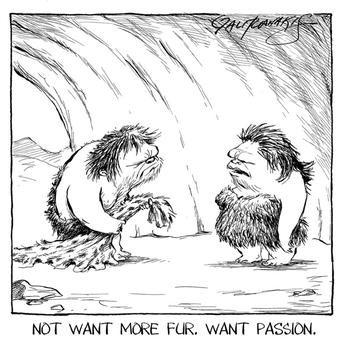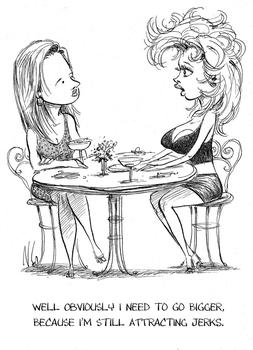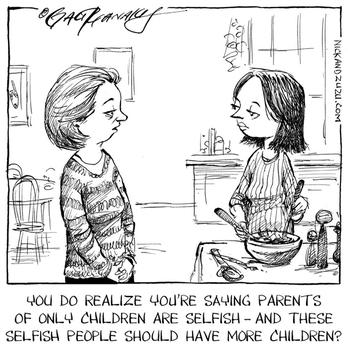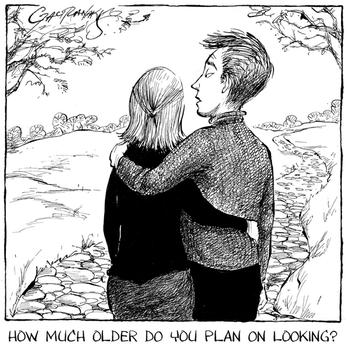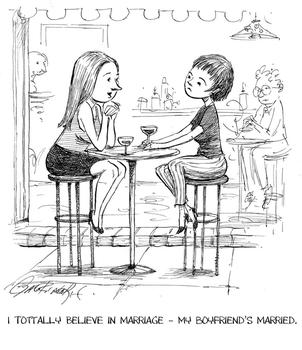 of