AG Eric Schneiderman Says Mortgage Settlement Means Relief for Troubled NY Borrowers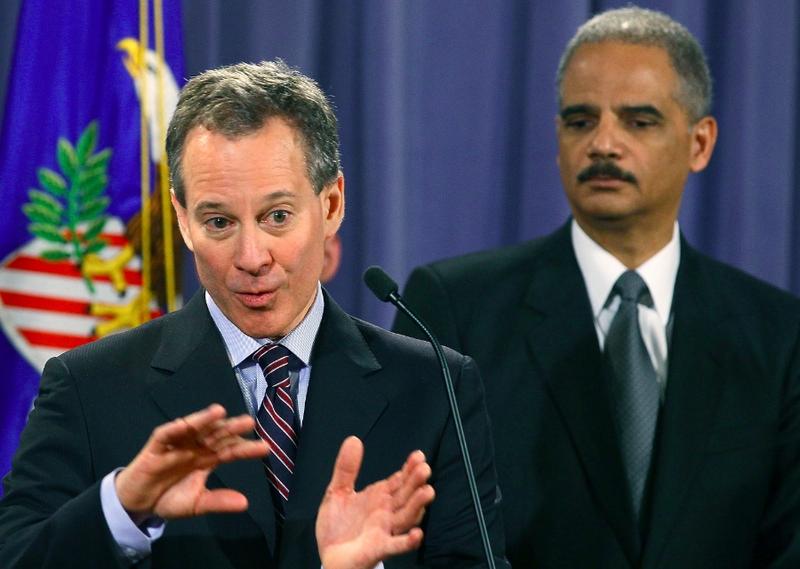 New York has joined a $25 billion state and federal settlement with five major banks that would resolve claims over "robo-signing" and other abuses of the foreclosure process.
The agreement will result in principal and interest rate reductions for millions of Americans — and as many as 118,000 residents of New York state — whose outstanding balances on their mortgages are worth more than their homes.

State and federal officials had been in talks with the major mortgage servicers for over a year, and there have been rumors for months that an agreement was close.

But until the last minute, it was unclear whether New York would join. In August, New York Attorney General Eric Schneiderman, left the negotiation table, claiming the draft agreement would have given banks broad immunity from prosecution on the origination and packaging of mortgages. Now the Schneiderman has given the settlement his enthusiastic support.

"For a year, the proposed settlement was simply inadequate," Schneiderman said in a statement, "and I applaud all those who fought with us to hold banks accountable for their role in the foreclosure crisis, provide meaningful relief to New York's struggling homeowners, and allow a full airing of the facts to ensure that abuses of this scale never happen again."

Among the benefits he is touting:

• $495 million in loan modifications for "underwater" borrowers.
• $140 million in estimated benefits for borrowers from the refinancing program.
• $13 million for persons who can show they were wrongly foreclosed.
• Approximately $136 million in cash will be made available for distribution to legal aid and other groups helping distressed homeowners.
• New York is free to pursue lawsuits against mortgage servicers and lenders, including a suit filed last week against MERS, a mortgage-recording system.

The banks signing on to the agreement are Bank of America Corporation, JPMorgan Chase & Co., Wells Fargo & Company, Citigroup Inc. and Ally Financial Inc. (formerly GMAC). The settlement still requires the approval of a federal judge.

The American Bankers Association voiced cautious support for the agreement, emphasizing the narrowness of the complaints it was designed to resolve.

"This settlement addresses a distinct group of mortgages offered during a specific timeframe. It would be a mistake to regard the settlement as applying to mortgage practices industry wide," said Frank Keating, the president and CEO of American Bankers Association in an email.
Terry Goddard, a former Arizona Attorney General who took part in negotiations in 2010, said the terms of the settlement became much more favorable to prosecutors.
"More than a year ago there was talk about almost total immunity that banks would have in exchange for better procedures going forward," Goddard said.

While the agreement would settle many civil claims related to robo-signing and other allegations of improper foreclosures, authorities will retain broad powers to bring criminal cases.

The next step now is for a federal judge to ratify the agreement.

Schneiderman said after that, the five servicers participating in the settlement will be obliged to contact their underwater borrowers and offer to negotiate new terms. He also said he will quickly distribute money to legal aid and foreclosure-prevention groups so they can advocate on behalf of homeowners.