Council Speaker Christine Quinn Calls for Mandatory Kindergarten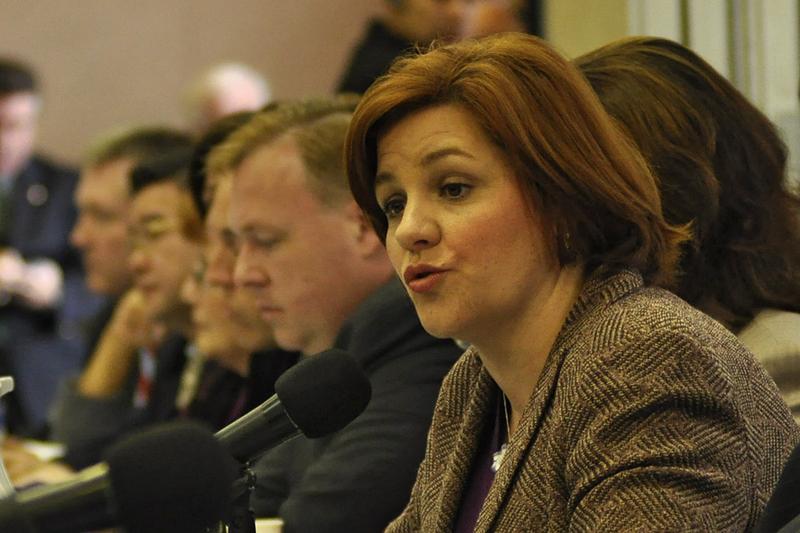 New York City Council Speaker Christine Quinn is proposing making kindergarten mandatory for the city's 5-year olds and instituting a loan program to help middle-income families pay for child care.
Quinn says she's working with the state Legislature to get a law passed that would allow New York City to make kindergarten mandatory. She says that would place an extra 3,000 5-year-olds in school each year.
"We're gonna work with the state to pass a bill allowing New York City to make Kindergarten mandatory," Quinn said.
The City Council speaker is also proposing a low-coast loan program that would cover as much as half the cost of child care. The program would target families making between $40,000 and $112,000 per year.
Quinn also said she planned to increase free immigration services in the five boroughs and add legal clinics in 30 immigrant neighborhoods.
Elected officials mostly praised Quinn's speech and applauded her efforts to make kindergarten mandatory in the city.
Manhattan Borough president Scott Stringer praised the Speaker, who reportedly shares his rumored mayoral ambitions. But Council member Bill de Blasio, also a potential mayoral contender, said he agreed with Quinn's call for mandatory kindergarten — but said the city isn't doing enough.
"I'm troubled that the mayor's budget cuts early childhood education intensely," de Blasio said. "I think we have to fix that too. So there were some good pieces today so I have to do more."
Council member Ydanis Rodriguez, chairman of higher education committee, praised the mandatory kindergarten initiative and said he hopes that all day cares in the city should be full-time.
"The city should be responsible also to provide daycare seats," he said.
With the Associated Press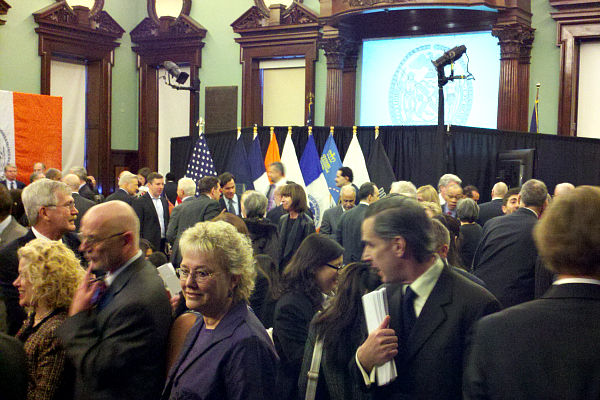 (Photo: Council chambers were abuzz ahead of Speaker Christine Quinn's State of the City address.Yasmeen Khan/WNYC)