Council Speaker Christine Quinn Demands Greater Oversight of NYPD's Stop-and-Frisks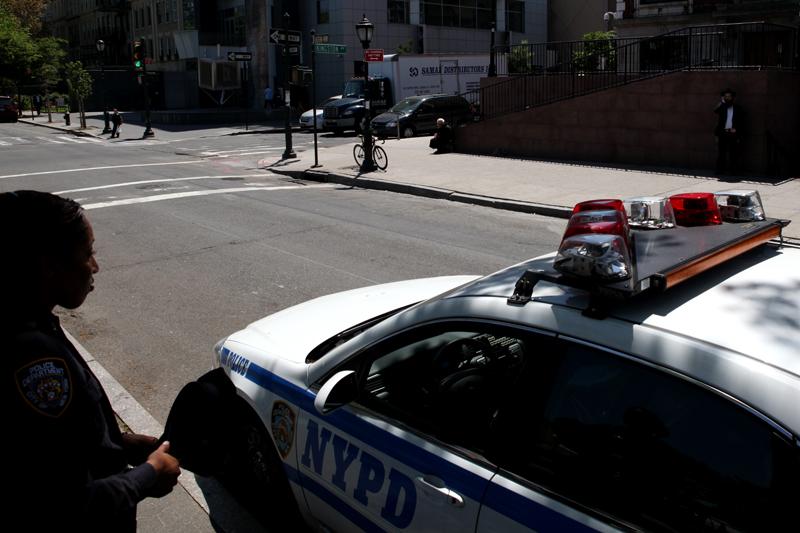 New York City Council speaker Christine Quinn on Tuesday came out with her strongest criticism to date of the police department's stop-and-frisk practices, saying the stops have "sown distrust in communities of color." 
In a letter sent to Police Commissioner Ray Kelly on Monday, Quinn, who is expected to run for mayor next year, called for better training and oversight of officers and precincts that may be abusing the practice. Allegations that officers are under pressure to meet stop-and-frisk quotas are "troubling," she wrote, and such measures should "play no role" in use of the tactic.
The police department has long defended stop-and-frisks as a vital way to reduce violent crime in the city. No academic study has yet conclusively proven that stop-and-frisks directly cause a reduction in violent crime, but in her letter, Quinn concedes the practice has contributed to the 51 percent decline in murder the city has seen over the past decade.
"We understand the vast majority of the lives saved were men of color and that part of the NYPD's policing strategy that led to this decline is based on stop, question and frisk," wrote Quinn. 
"We should continue doing stop, question and frisk.  We shouldn't end it.  But we need to mend this policy significantly," said Quinn in a phone interview Wednesday.  "We need to create a very clear structure around the use of this tactic to make sure that it isn't being overly used, to make sure that it isn't being used in a way that anyone feels they are being targeted because of who they are."
Quinn's letter called specifically for better training on cultural sensitivity, and on filling out UF-250 forms, which are the documents officers must complete after stopping someone, to ensure the department's paperwork is tracking all stops correctly and completely. 
Officers who make improper stops should also receive more than a verbal reprimand, she wrote.
Quinn also demanded heightened auditing by the department, suggesting it should analyze the UF-250s, and compare them to lawsuits and complaints about police misconduct in order to create an "early warning system" to flag problematic officers and precincts.
Richard Aborn, president of the Citizens Crime Commission, an organization that focuses on criminal justice policy, said that auditing process should be done by an independent oversight body, rather than by the department itself.
"That would mean you'd have a body that had subpoena power," said Aborn, and the organization would also have a budget that "cannot be reduced at the whim of a mayor or of the City Council."
Stop-and-frisks reached an all-time high in 2010, exceeding 600,000.  The numbers for 2011 have not yet been released, but the total is expected to be higher than 2010's record.  About 87 percent of those stopped and frisked in 2010 were either black or Latino and only about 7 percent of the stops resulted in arrests.
Quinn noted the "stark" racial disparity in the stop-and-frisk data and said in recent months, she has been hearing more complaints about the practice at neighborhood meetings.  Although residents consistently tell her they want to see more police officers patrolling their neighborhoods, she said many young people say they've been stopped improperly.
"One of the things I hear from young people is that they don't understand why they're being stopped.  They feel they haven't done anything wrong, and they feel targeted," said Quinn.  "They often feel like they can't have a conversation with the police officer about what is happening."
The police department and mayor's office said they are reviewing Quinn's proposals. 
Police spokesman Paul Browne said the data show that stops "comport by race with victim crime reports."
Speaker Christine Quinn's Letter to Police Commissioner Ray Kelly on Stop and Frisk