This Week: Must-See Arts in the City
Work from ashes and dust at MAD, an early video pioneer in the Bronx, artists inspired by museums at the Met, and a fashionista chronicles his home and his friends in a solo exhibit in Chelsea. Plus: the stark photographs of a Chinese painter and photographer. There's lots of wonderfully odd stuff happening in New York this week. Here's what we're looking at:
Juergen Teller, at Lehmann Maupin, on the Lower East Side The noted fashion photographer, known for his campaigns for Marc Jacobs, is showcasing three recent series of pictures in his new solo show at Lehmann Maupin. In these, Teller has turned the glare of his unromantic lens on friends and family, the landscapes around his Suffolk home and model Kristen McMenamy's striking racy-humorous poses in a home designed by 20th-century Italian architect Carlo Mollino, a figure who lived by the credo that, "Everything is permissible as long as it is fantastic." Should be a good collision of art and life and fashion. Opens Friday, on the Lower East Side.
Juan Downey, the Invisible Architect, at the Bronx Museum of the Arts The Chilean-born Downey (who spent a good deal of his adult life in New York) was an early pioneer of video art, producing works in which he mixed sound, documentary images and voiceovers to create layered, fast-cut works that explored elements of identity, ecology and politics. The show will include one of his best-known works, Video Trans America (VTA), which he begun in the 1960s, that features people he encountered in his journeys in both North and South America. Opens Sunday, in the Bronx.
Swept Away: Dust, Ashes & Dirt in Contemporary Art & Design at MAD. Works crafted from dust, smog and dirt are incorporated into this group show that looks at the ways in which artists are working with the most ephemeral of materials. The exhibit includes video of the pigment-tinted fireworks of Cai Guo-Qiang, the smog stencils of L.A. artist Kim Abeles and the reverse graffiti of Brazilian artist Alexandre Orion, who once created a mural of skulls in a soot-covered Sao Paulo tunnel simply by cleaning off some of the grime. Throughout the course of the exhibition, the museum will feature temporary installations by artists such as Linda Florence, who will cover a floor in an elaborate chalk design, only to have dancers eliminate the patterns with their footsteps. A good show in which to revel in the permanence of impermanence. Through August 12, on Columbus Circle.
Spies in the House of Art: Photography, Film & Video at the Metropolitan Museum of Art The Met is turning the artistic gaze on itself — or, more accurately, museums — in this intriguing show that explores the ways in which artists react to and are inspired by what gets shown in our major arts institutions. This includes work from various periods, featuring pieces by contemporary artists such as Cindy Sherman (decked out in baroque Friar Tuck wear) and Andrea Fraser, who plays a wayward museum docent in her 1989 video Museum Highlights: A Gallery Talk. A good opportunity to see a museum through the eyes of an artist. Through August 26, on the Upper East Side.
The Silent Strength of Liu Xia at the Italian Academy for Advanced Studies in America at Columbia University This is the only U.S. stop for photographs by this Chinese painter and photographer, who happens to be married to Nobel Peace Prize Winner Liu Xiaobo, a dissident who has been imprisoned by Chinese authorities since 2009. The stark black and white pictures feature Liu Xia's so-called "Ugly Babies," disconcerting tableaux of screaming and bound dolls positioned on planks and stuffed into book cases — a pretty direct statement about what she and her husband endure at the hands of Chinese authorities. Opens Thursday at 6 P.M., in Morningside Heights.
Plus: The Society of Illustrators is hosting a screening of the animated short The Flying House by Winsor McCay (of Little Nemo in Slumberland fame). The film has been digitally retouched and colored by artist and animator Billy Plympton. Wednesday evening at 6:30 P.M., on the Upper East Side.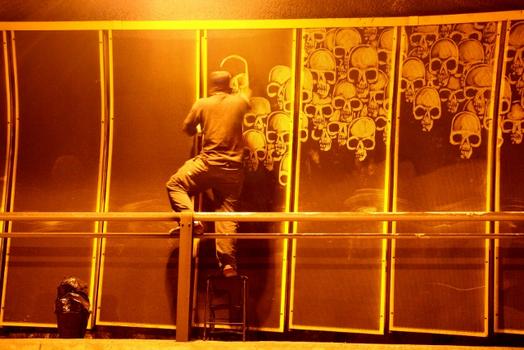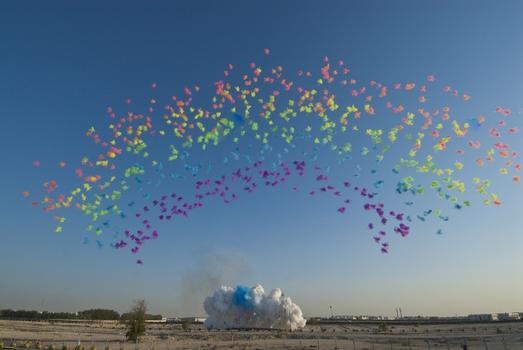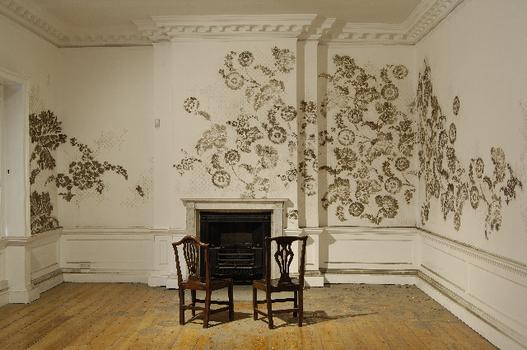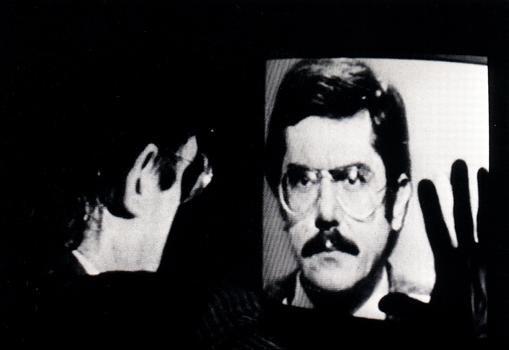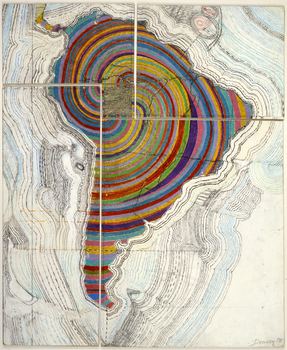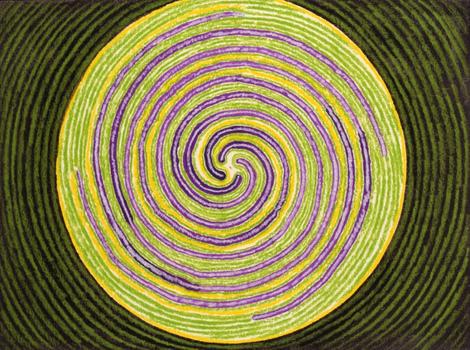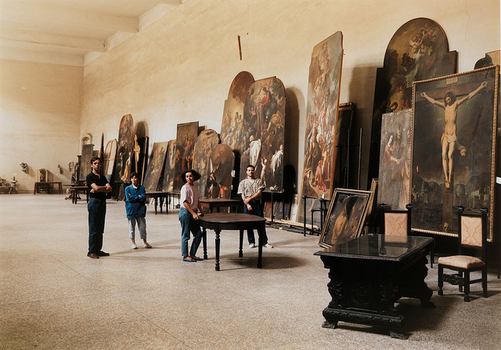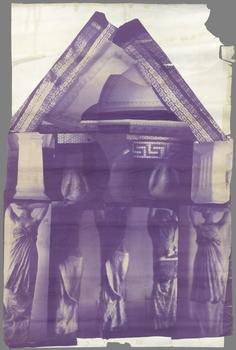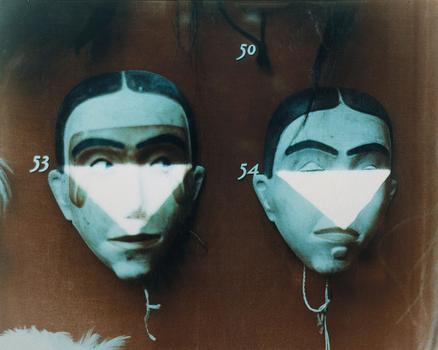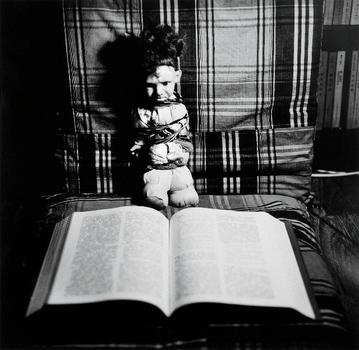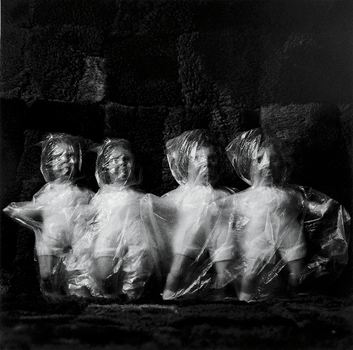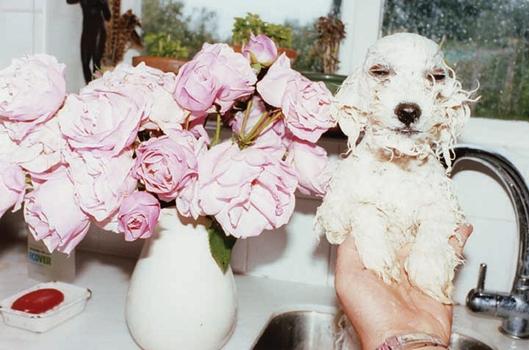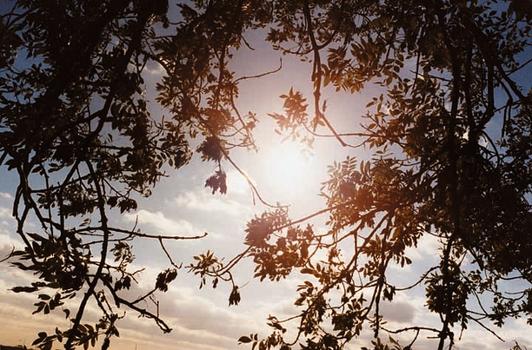 of