Look | Thousands Gather to Fete Super Bowl Champion Giants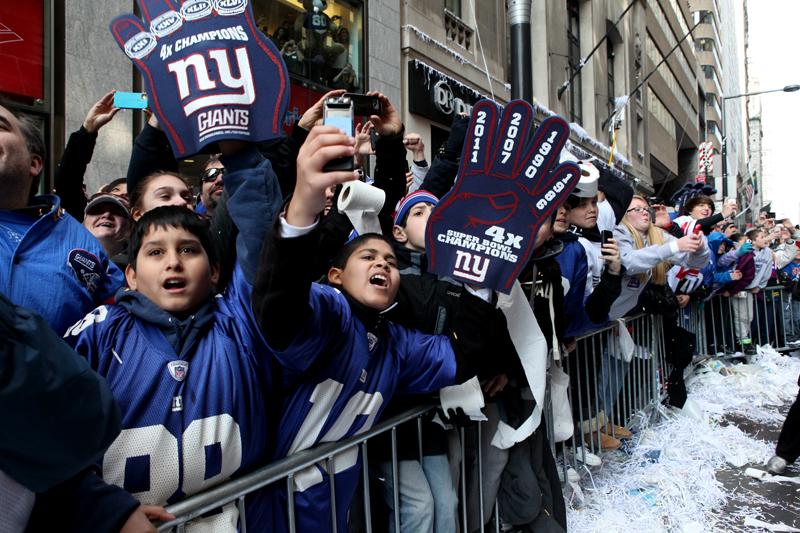 Thousands of fans roared as New York Giants quarterback Eli Manning hoisted the team's Super Bowl trophy from a glittering blue-and-white float Tuesday during a victory parade along the Canyon of Heroes, where the city has honored stars for almost a century.
The parade set off from the southern tip of Manhattan and moved slowly north to City Hall as fans dressed head-to-toe in Giants gear cheered and confetti wafted slowly down from the high-rises that line the street.
Manning, joined by coach Tom Coughlin, Mayor Michael Bloomberg, Gov. Andrew Cuomo and other teammates, waved and grinned from the float as a deep roar rose from the crowds. The team will be honored with symbolic keys to the city at a City Hall Plaza ceremony.
Edward Edmonds, 26, decked in a Giants hat and jacket took off from work and arrived in New York City from Harrisburg, Pa., with his 3-year-old son and wife at 5 a.m. Tuesday morning. He said he always believed in his team, and even as the minutes in the Superbowl ticked down, he remained faithful.
"We're a fourth quarter team, we do the best in fourth quarters," Edmonds said. "We make miracles happen in fourth quarter. Fourth Quarter team, always will be, fourth quarter baby."
Jim Granato came in from the Jersey Shore with his brother, but soon amassed a large party of revelers.
"We're all family, we're all Big Blue family," he said, "You know what I mean? We're all Big Blue family."
Mayor Michael Bloomberg declared New York City to be the "Big Blue Apple" in honor of the New York Giants' Super Bowl win. The mayor kicked off a ceremony at City Hall on Tuesday after the ticker-tape parade honoring the team rolled up Broadway.
Bloomberg asked: "Are you feeling `deja blue' all over again?" referring to the team's 2008 win. The crowd decked in blue-and-white Giants gear cheered.
The Giants are being given symbolic keys to the city. The team was introduced with thundering applause from the lucky 250 fans who got tickets to the event on the plaza and the thousands standing outside on the streets listening in.

Once the last pile of shredded confetti was dumped from the windows on Broadway and the toilet paper rolls ceased to fly, sanitation and Downtown Alliance workers went into overdrive cleaning up Broadway. Some weiled leaf blowers, other brooms.
Steve Cifarelli prefers a rake. But he's not cleaning up ticker tape. "Those days are gone, now it's all about toilet paper," he said.
He's cleaned up the Yankee parades and the previous Giants parade.
With the Associated Press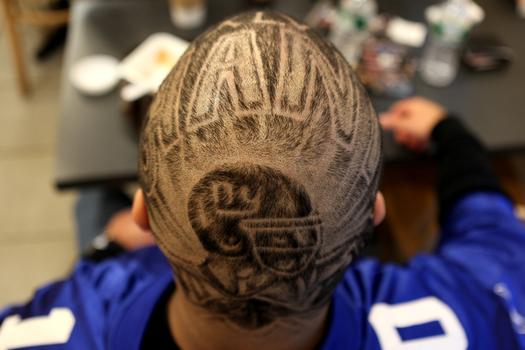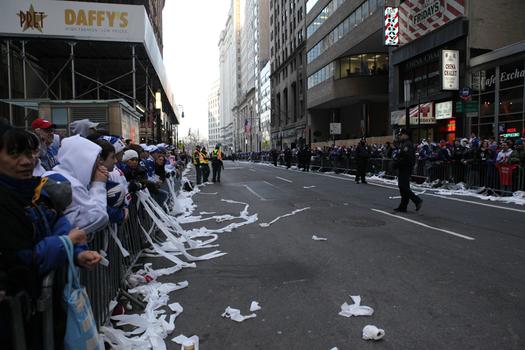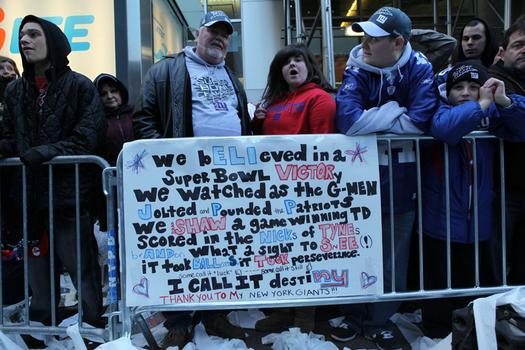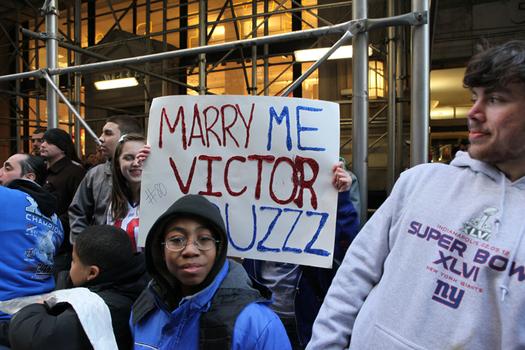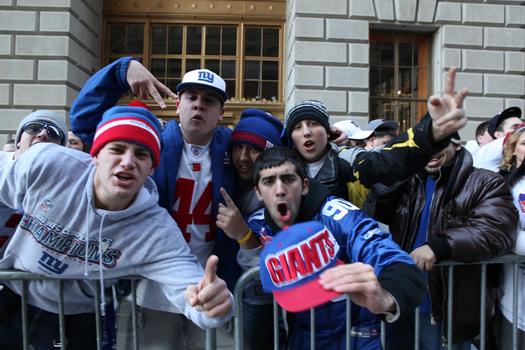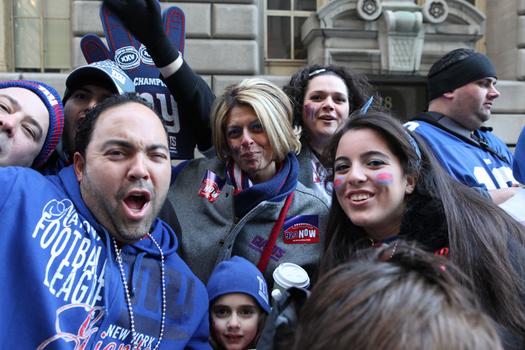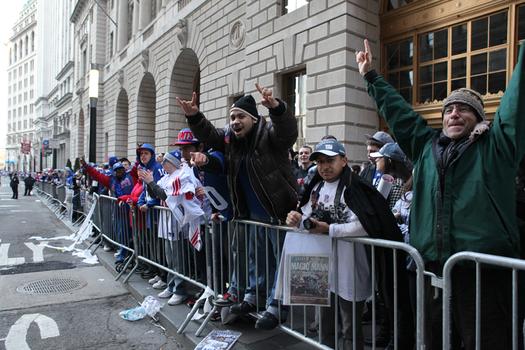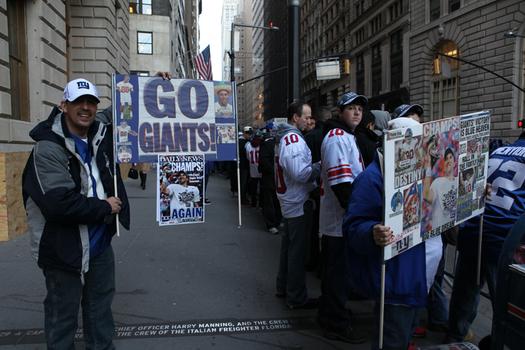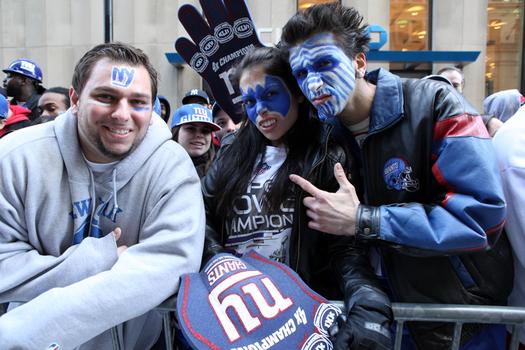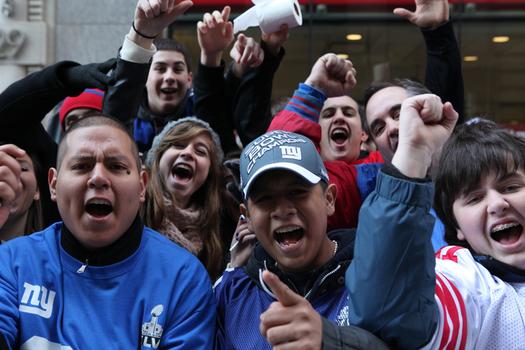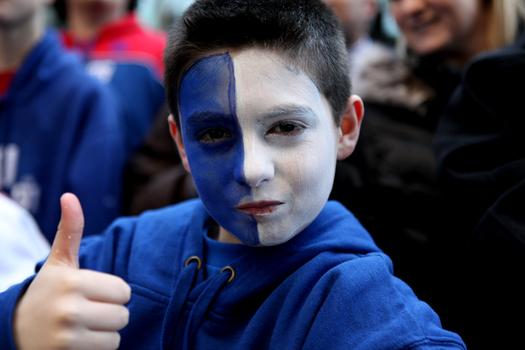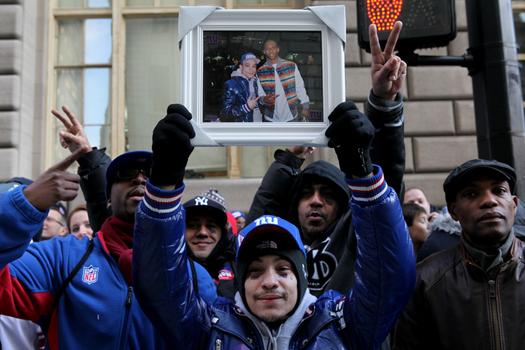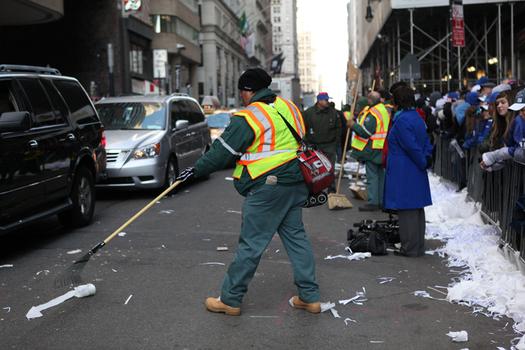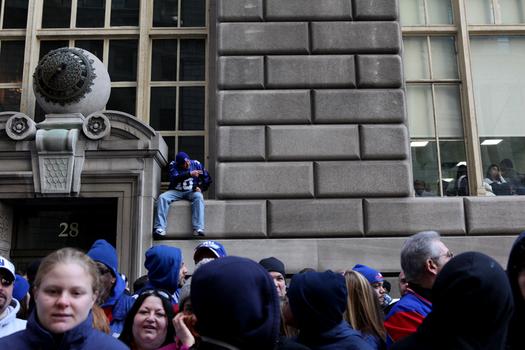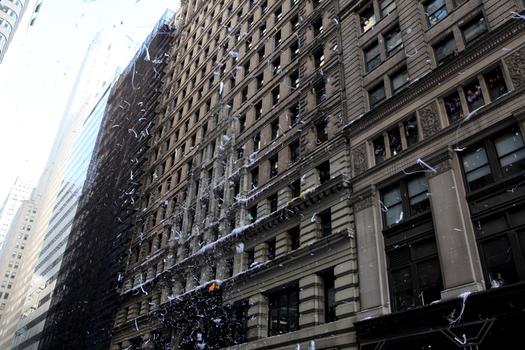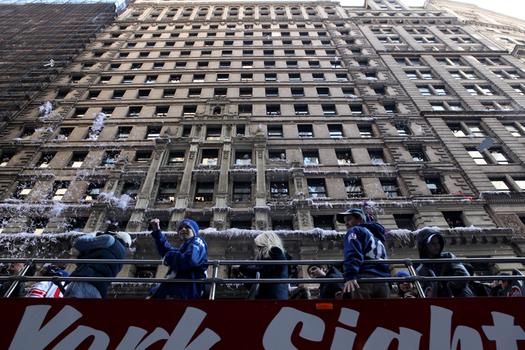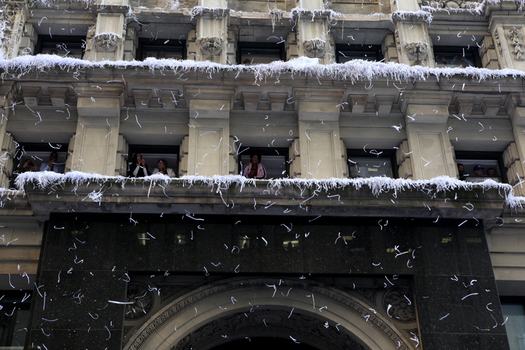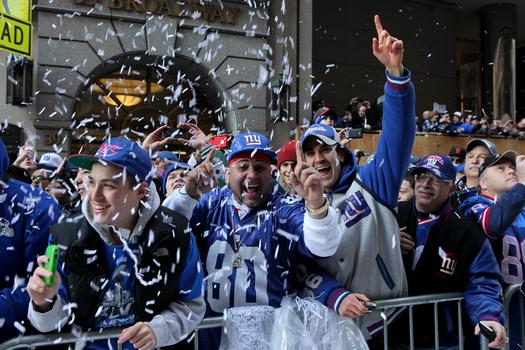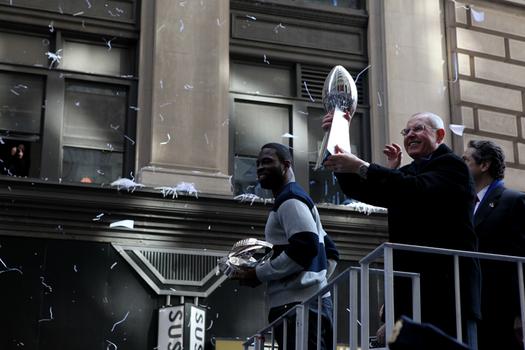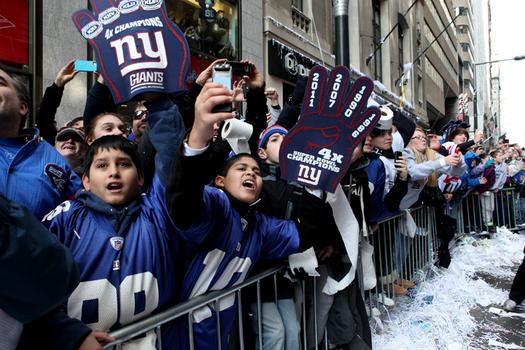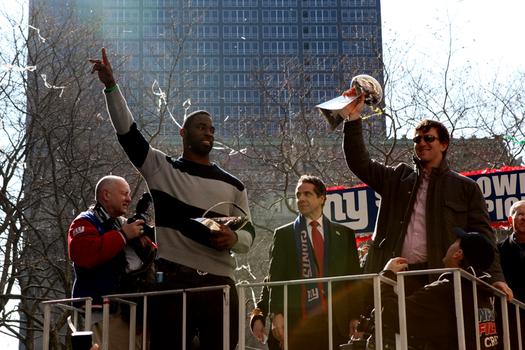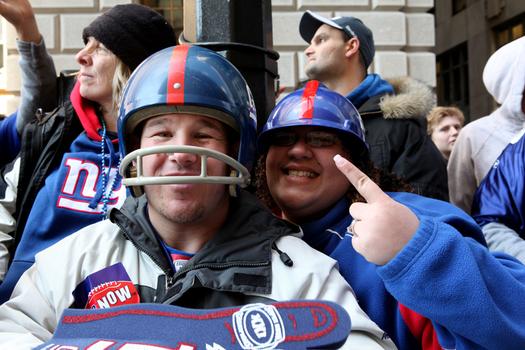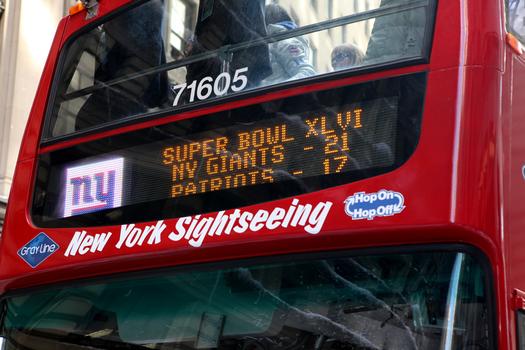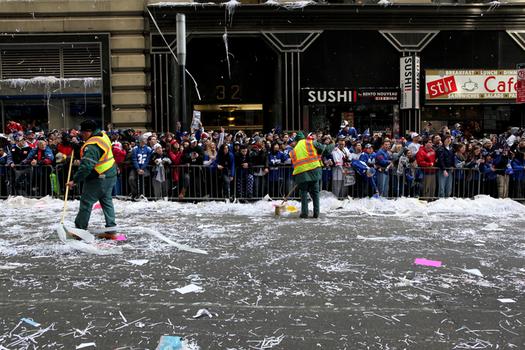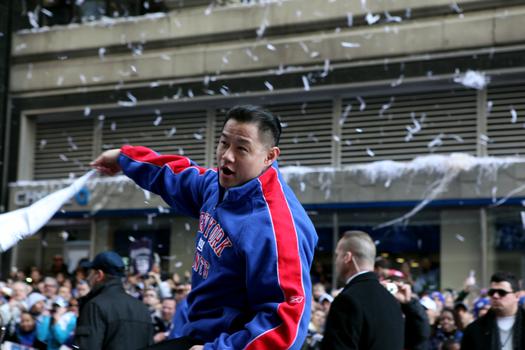 of