US Closes Embassy in Damascus Amid Growing Violence in Syria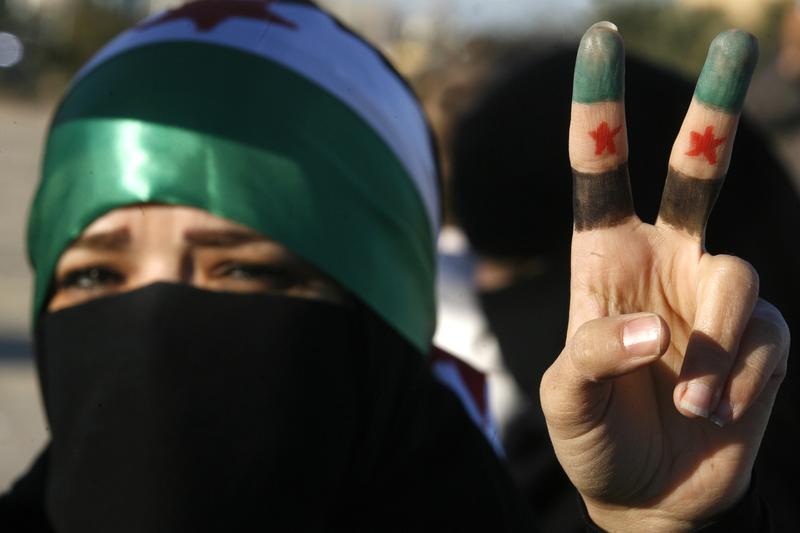 The United States has closed its embassy in Damascus as violence intensifies in the Syria, now eleven months into a crackdown on political dissidents that began last March. All embassy staff, including U.S. Ambassador Robert Ford, have left the country.
In a statement posted on the U.S. State Department web site, spokeswoman Victoria Nuland explained the events that led to Monday's decision.
"The recent surge in violence, including bombings in Damascus on December 23 and January 6, has raised concerns that our Embassy is not sufficiently protected from armed attack," she said.
Syrians in the tri-state area are keeping a close eye on the developments. Ayman Jouejati, vice-chairman of the Syrian American Council, was born in Damascus, but now lives in Paramus, New Jersey.
He said he believes the U.S. and other nations are right to withdraw their diplomats from Syria. He thinks the regime needs to be isolated.
"They are cracking down on people, killing children, killing women. There's no food. There's no gas for heat," he said. "It's chaos over there."
Jouejati also said the international community has a moral obligation to help the Syrian people, by providing aid like money, food and shelter through humanitarian organizations.
Russia and China blocked a U.N. Security Council resolution against Syria on Saturday.
U.N. officials have estimated that more than 5,000 people have died in Syria, since the country's political uprising began.