Community Holds Vigil for Unarmed Man Gunned Down by Police
Hundreds of friends and family members held a vigil outside the Bronx home of an unarmed man who was shot and killed by police last week.  
Ramarley Graham, 18, was shot dead by an officer who chased him into his home last Thursday and fired at close range inside the bathroom.
Graham's father, Franclot Graham, addressed the crowd, saying that his son's name was being dragged through the mud, but that Ramarley "deserved justice." He thanked people for coming and asked for a peaceful march.
Many who attended the gathering said they came out not only for Ramarley but out of concern for their own loved ones. "I have a 14 year old son that's already been stopped and frisked" Justina Piggot said. "My child is a good boy, he doesn't bother anybody. If I don't stand up, it could be my son, it could have been my son."
In the early evening, the crowd marched to the 47th precinct as they did last week, again calling for justice.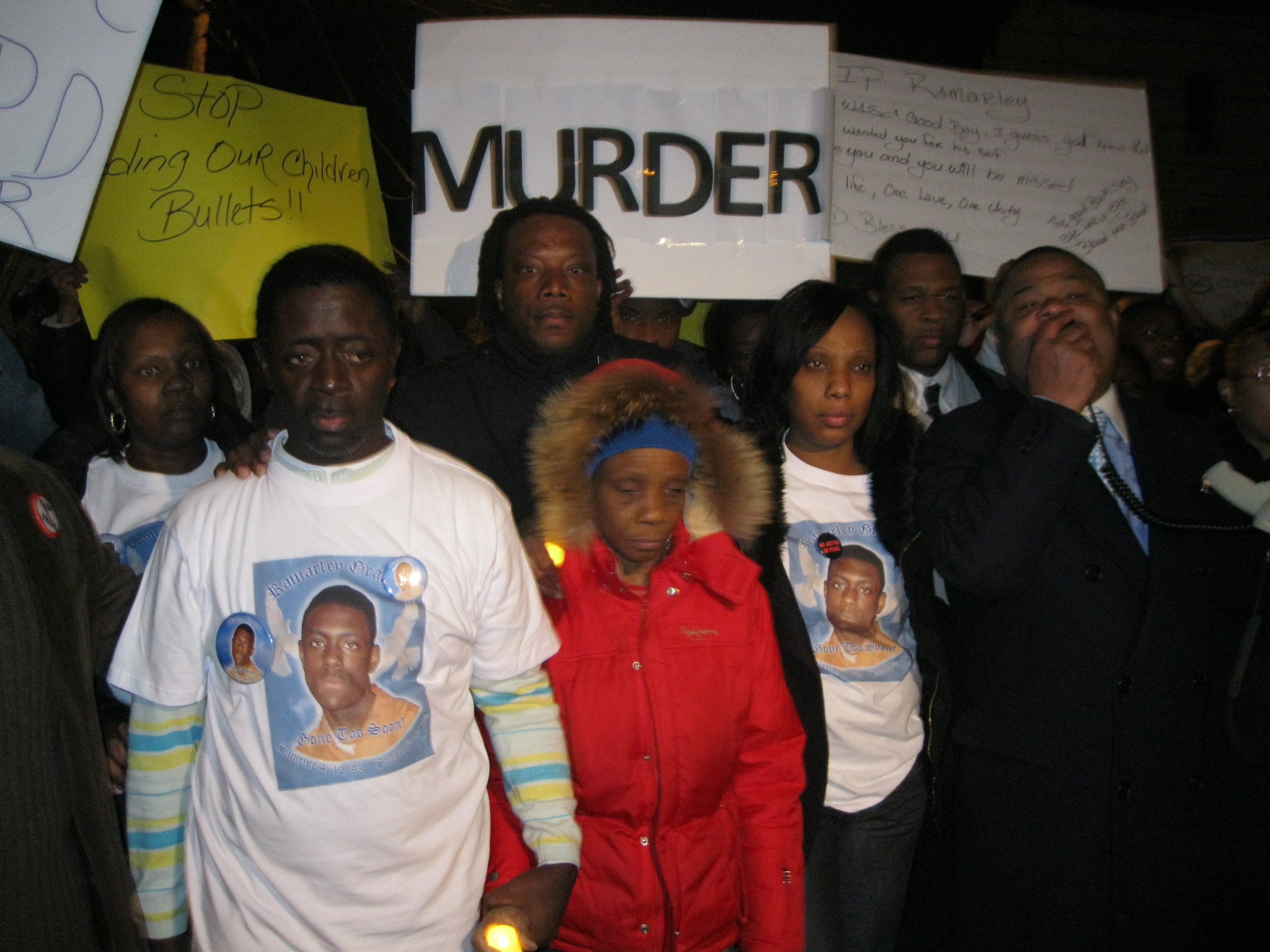 They were led by Graham's father, Franclot Graham, mother Constance Malcom and grandmother Patricia Harley through the streets. At times the marchers chanted "No entry, no warrant."
(Photo: Ramarley Graham's father, grandmother and mother lead a march to the 47th Police Precinct. Kathleen Horan/WNYC)
Last week, Police Commissioner Ray Kelly said that Graham "appeared to be armed," but that in fact no weapon was recovered. The NYPD said it's investigating the shooting and that officers have already been placed on restricted duty.
The shooting of Graham was the third time in a week that an NYPD officer killed a criminal suspect.