Transportation Department Unveils Urban Art Under the Queensboro Bridge
On Friday, the New York City Department of Transportation unveiled a new temporary outdoor exhibit on a 50-foot corrugated fence under the Ed Koch Queensboro Bridge at the junction of Vernon Boulevard and South Queens Plaza in Queens.
The show, called When it opens like this, up is not over, exhibits six large-scale color photographs by New York artist Rena Leinberger.
To make the works, Leinberger first shot photographs of scenes behind the fence along Vernon Boulevard, which is an area normally not open to the public. Then she suspended pieces of cut-up emergency blankets and blue latex gloves over the photographs and re-shot them, giving the works a confetti-like effect.
Leinberger's exhibit is part of the Department of Transportation's Urban Art Program and the International Studio & Curatorial Program, which is a non-profit, residency-based contemporary art institution for emerging to mid-career artists and curators.
When it opens like this, up is not over will be on view through October 31. Check out photos of the exhibition below.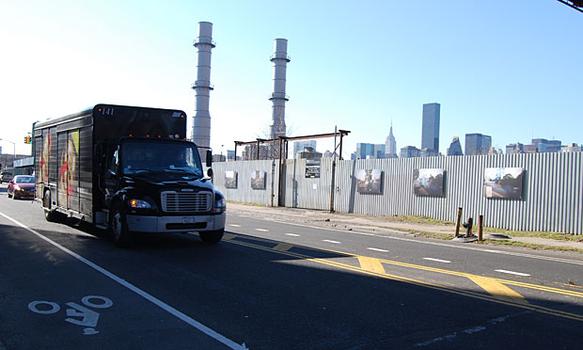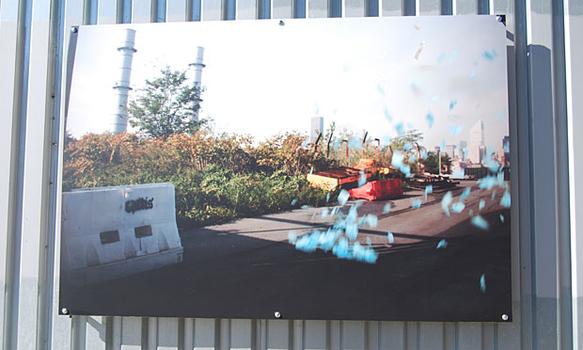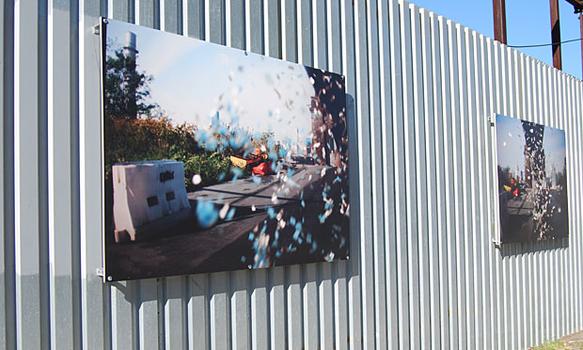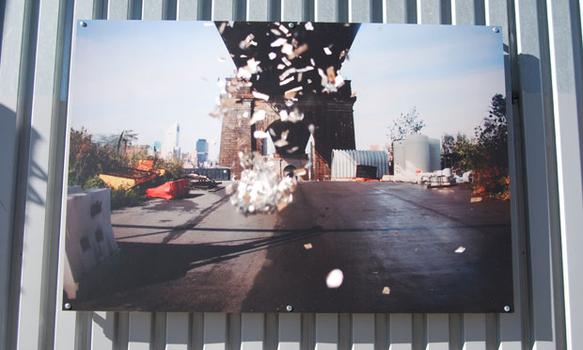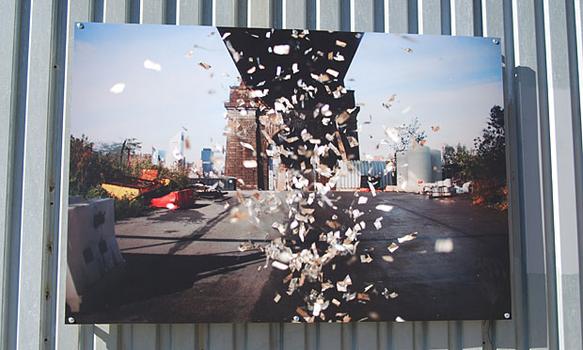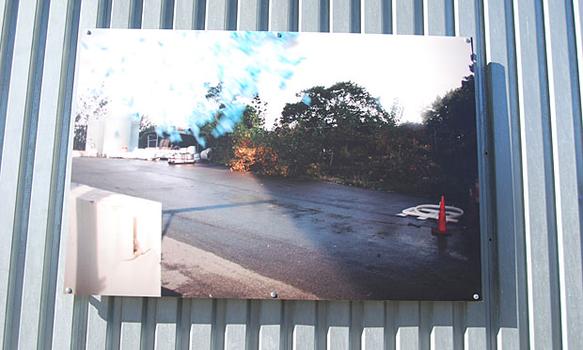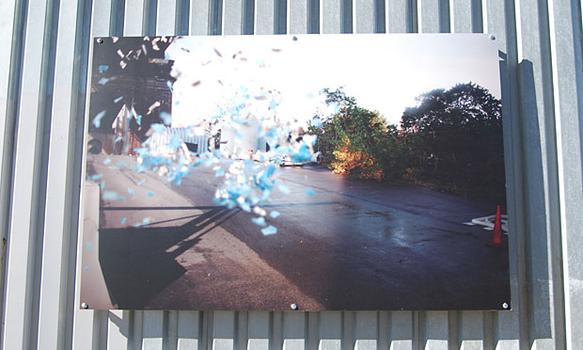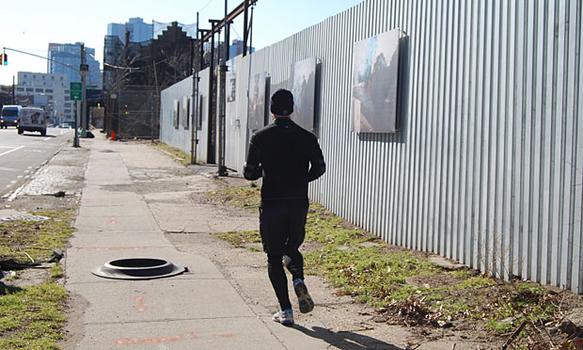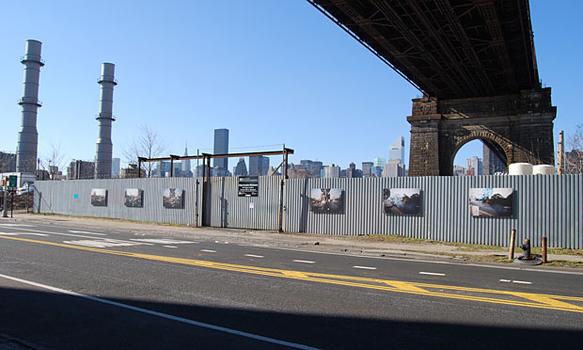 of