Muslim Groups Protest NYPD Practices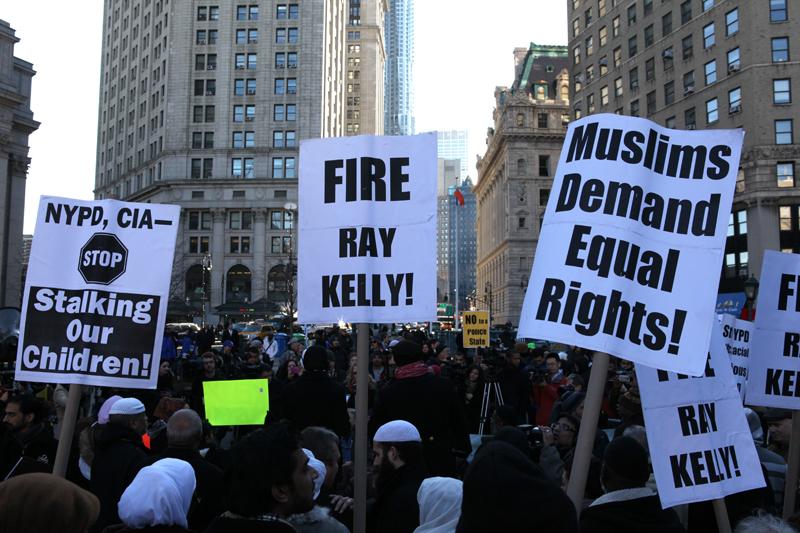 Several Muslim and interfaith groups demonstrated at Foley Square in Lower Manhattan Friday to call for more police oversight and protest against what they say are discriminatory practices in the department.
"Ray Kelly must go!" chanted hundreds of protesters as they marched to 1 Police Plaza. Leaders of Muslim groups, such as the Council on American-Islamic Relations and DRUM, and four city council members called for oversight of the NYPD, saying they know their communities have been under surveillance for years. Many said they suspected this had been going on, and an internal NYPD report released this week confirmed their worst fears.
The confidential 2006 police document, obtained by the Associated Press and released this week, shows the police department recommended increasing surveillance of thousands of Muslims and their mosques based solely on their religion.
The news comes as the department revealed that it screened a controversial anti-Muslim film to police officers despite earlier claims that it had not, and amid reports that it had been using covert surveillance tactics on Muslim communities in the city. 
Mayor Michael Bloomberg said the NYPD never considers religion when policing and Police Commissioner Ray Kelly echoed the mayor, saying police only follow where leads take them.
Linda Sarsour, 31, attends the Islamic Society of Bay Ridge, one of the mosques the NYPD had been monitoring, according to the report. Sarsour works for the Muslim American Civil Liberties Coalition and said she wants the NYPD to track immanent terrorist threats, but not target communities based on ethnicity. "To know that your mosque and the place you find sanctuary and the place that you go to be closer to God is being surveilled and the people there are being looked at as suspects makes me really scared," she said.
Council Member Melissa Mark-Viverito, who represents East Harlem and parts of the Bronx spoke at the rally and called the NYPD "out of control," and asked for more accountability when it comes to surveillance as well as the policy of stop-and-frisk. She says NYPD spokesman Paul Browne should step down and that if there is no accountability from Police Commissioner Kelly for false statements he should also resign.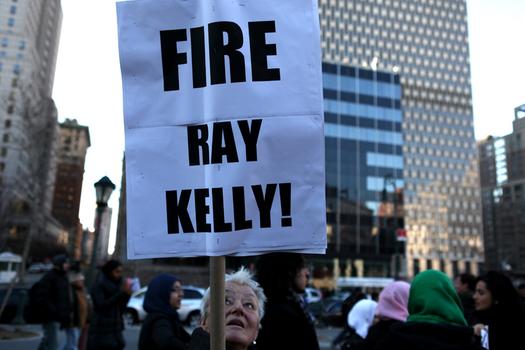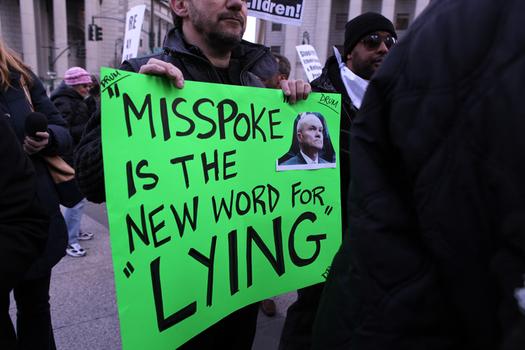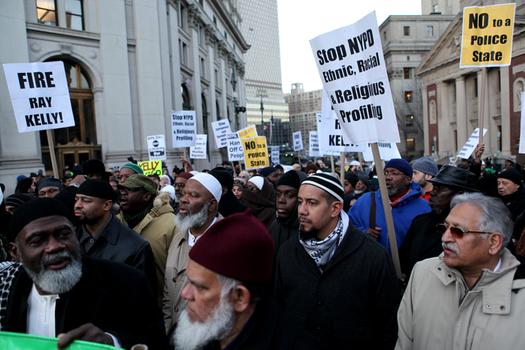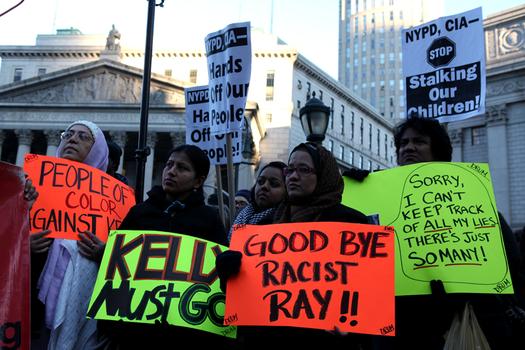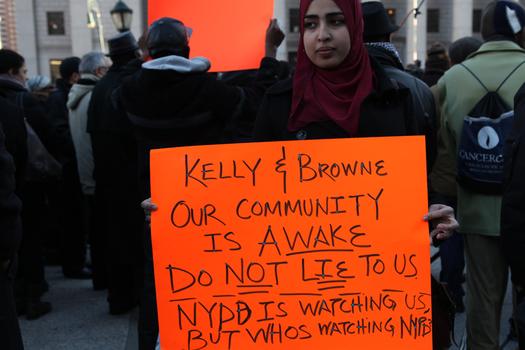 of