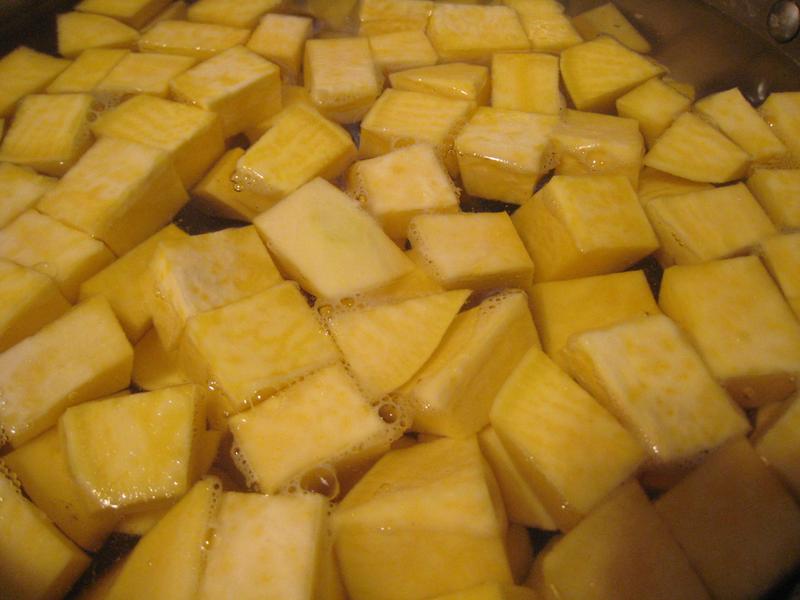 The weather has been warm enough to fool the irises and daffodils, which have sent up three inches of growth in the gardens on my block. But the calendar still says February, and my kitchen still says winter, with all the celery root and butternut squash stacked up on the counter.
Which is why I decided to give rutabagas a try.
They've become my new root veggie go-to side dish.
I was inspired by Chef Jesse Schenker of Recette, my guest this week on Last Chance Foods, who thinks anything potatoes can do, rutabagas can do better.  
It took a while to find a store that carried the fat, waxy, ugly knob. (Ruty, you're tasty, but you're not much to look at.) They were way up high on a metal wire shelf, stacked among the acorn, butternut and spaghetti squashes. They weren't exactly flying off the shelves. My thumb found the soft, rotten spot on the first two rutabagas I picked up. Ew. And the one I finally chose had a little green shoot springing out of the top.
More ready for planting than for eating. But hey, I had come this far ...
I peeled it, cut its pale orange and yellow marbled flesh into cubes and boiled them until they were tender. After draining off the salted water, I placed the cubes into a bowl with a hunk of unsalted butter and whirled them together with a hand-held mixer.
Just for fun and crunch, I sprinkled some rice seasoning (nori, sesame seeds, salt and sugar) on the top. Can you say, inspired? I can, with my mouth full.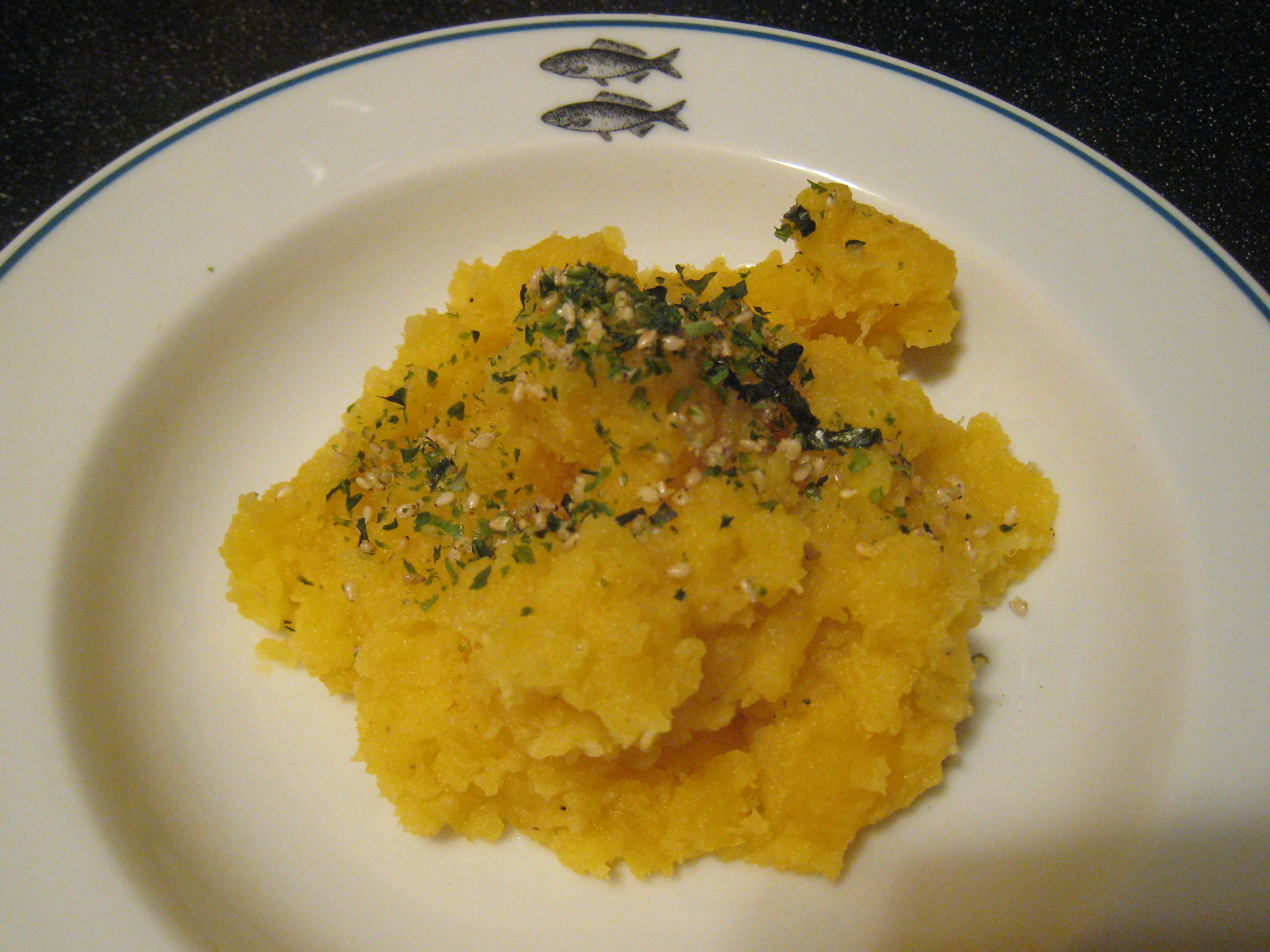 I've been eating this combo all week for lunch, along with a fantastic beef short rib ragú.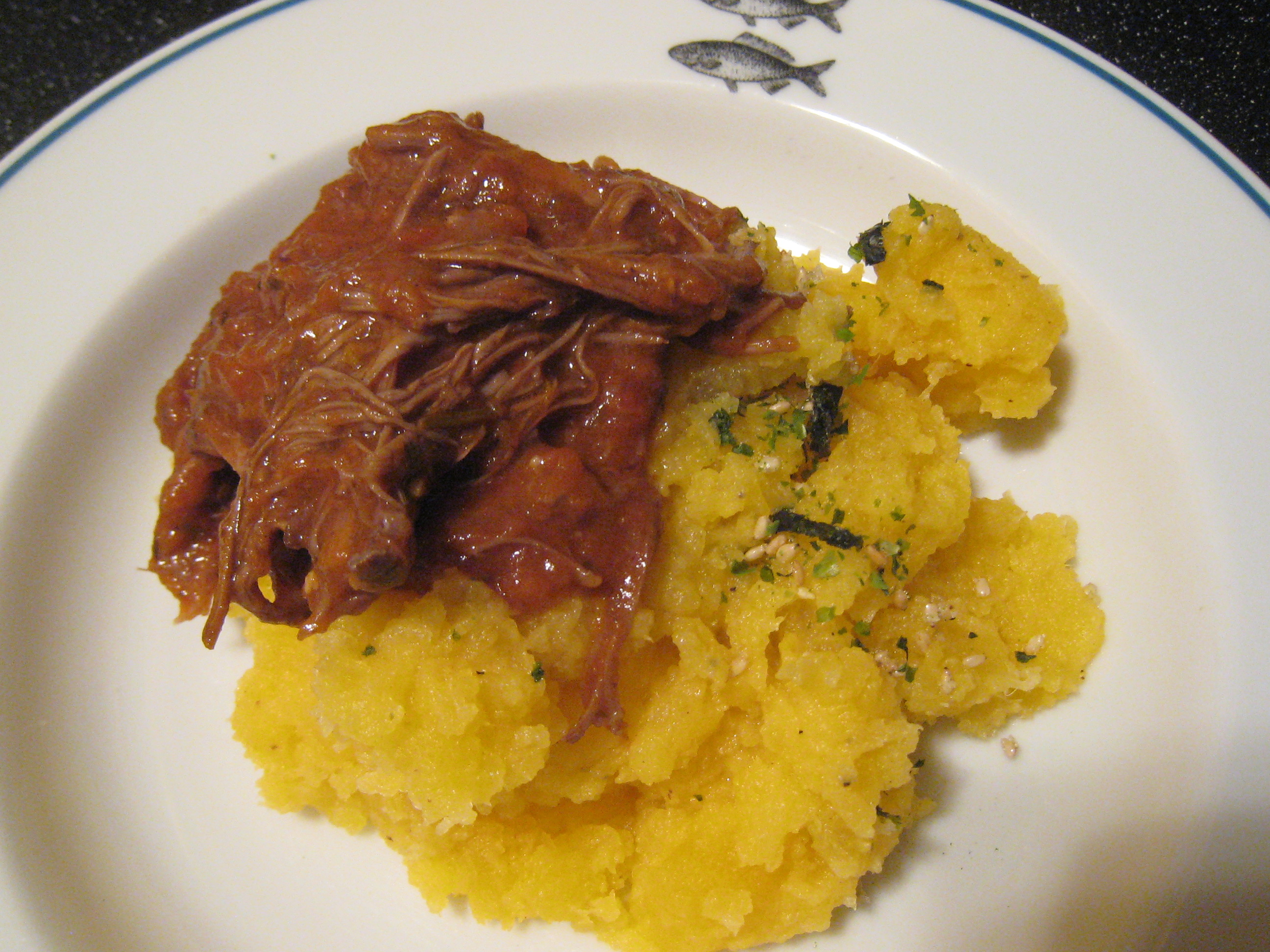 A shout-out of appreciation to the Food52 Web site, where I got this short rib recipe. There are so many good ideas there. I just pulled a gratin out of the oven that used that butternut squash and celery root that have been sitting on my counter.
Guess what I'll be eating all next week?