Rutgers Faculty Calls for Cuts to the Athletics Department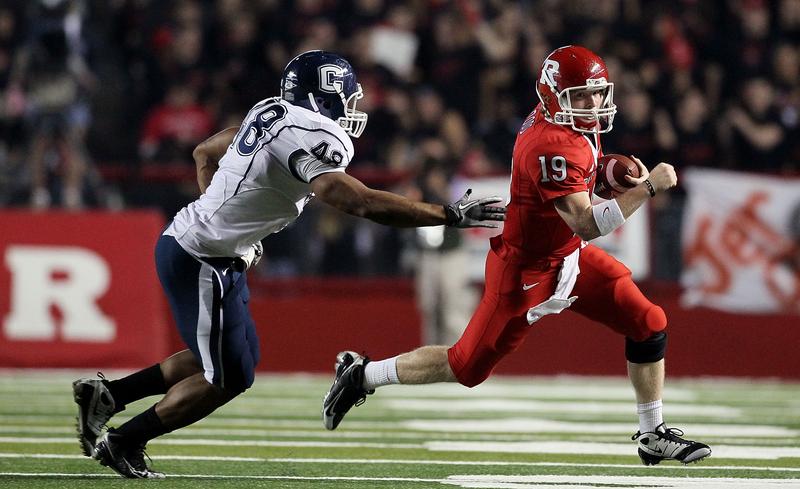 Faculty members at Rutgers University's School of Arts and Sciences are calling for cuts in the school's athletic department's budget.  Most areas of the university have undergone budget cuts, but sports have not.
Rutgers Economics Professor Mark Killingsworth said in spite of less overall funding, Rutgers spent more than $26 million in fiscal 2010 on sports.
"You don't run a credible university by cutting the academic budget and expanding the athletic budget," he said.
Over the last three fiscal years, state funding for Rutgers fell by $29 million, according to documents released by the faculty.
Staff salaries have been frozen and class sizes have gone up, said Killingsworth. "We need classroom buildings to be repaired; it would be nice to have phones on the desks of professors again and we need to hire and retain great quality faculty. That's a silent crisis because you don't really see the hire that wasn't made because we don't have the money." He also noted that the university's overall ranking has fallen in recent years.
But University officials defended the athletics budget saying it has already been cut by $1 million this year, and that investment in sports programs represent less than 1 percent of the Rutgers budget.
Still, a fraction of the 910 faculty members voted 174-3 to pass a resolution in support of athletic department cuts on Wednesday.
The faculty resolution is also demanding greater transparency in athletic spending and a referendum by February 15, where students can vote on whether they agree with fees allocated to sports.
But some oppose that plan. Rutgers senior Kristen Clarke is the student representative on the university administration's Board of Governors. She said the budget is so intricate that letting students vote on how the fees are spent would prove difficult.
"You would have a very small number of students who felt very passionately one way or the other deciding what the fee would be used for. You might have students saying 'I don't want my $300 going towards athletics' but then still expect to be able to go to all the football games for free. Come the fall semester, that's where everyone is on a Friday or Saturday night," she said.
The Rutgers University administration said in a written statement that compulsory student fees do not fund the football program or men's basketball, but if they're cut, support to Olympic sports and women's basketball could be in jeopardy.