Knitting a Place Into the Super Bowl
A call went out last year to knitters and crocheters across the country: create a handcrafted scarf to keep Super Bowl volunteers warm in Indianapolis on Super Bowl Sunday.
The people wielding the sticks replied by sending in more than 13,000 scarves to the Super Bowl Host Committee.

The Super Scarves program was thought up as a way to give the almost 8,000 unpaid volunteers "a warm thank you," keeping them warm during the week leading up to and during the game. It would also make it easy for visitors and attendees to identify volunteers who can give directions and other help, said host committee spokeswoman Dianna Boyce.

"I like football, I like knitting and I like the idea of creating something memorable," said Mary Trombley, a knitter who lives near Utica, N.Y.

The committee gave guidelines for the scarf: It had to use a specific blue and white color, had to be six to eight inches wide and 76 to 100 inches long. Each scarf was emblazoned with a Super Bowl Host Committee patch, but the design was left of up to the knitters' imagination.

Irene Buster, one of the knitters, is a football fan from Buffalo Bills country but said she's rooting for the Giants over the Patriots in the game Sunday.

She sent two scarves: a knit one (knit three, pearl three pattern) and a crocheted one (waffle stich). She liked the idea of having volunteers be able to "take home a scarf — a momento of the Super Bowl."

Trombley took five months to make a striped scarf, using Fibonacci numbers when switching back and forth between the blue and the white. She said she'll be watching the game closely.

"I'm hoping to watch some of the pre-game because I would love to see a volunteer with the scarf on," she said. "I just want to see somebody with the scarf."

All of the Super Bowl volunteers have received scarves. Extras went to frontline hospitality workers, partners and each of the teams.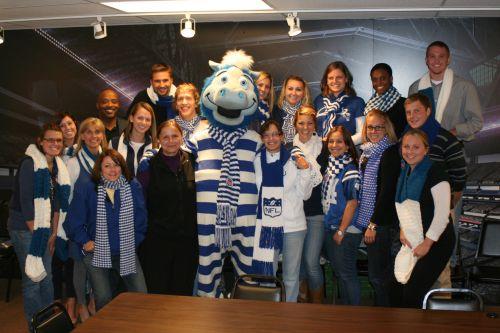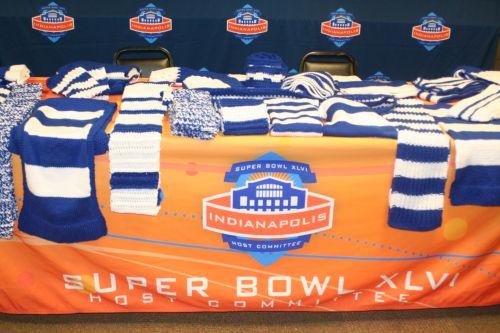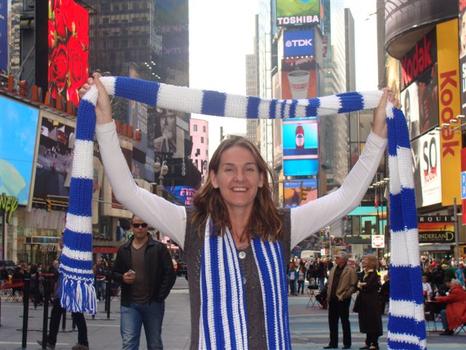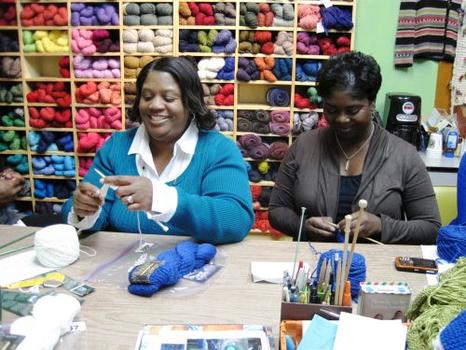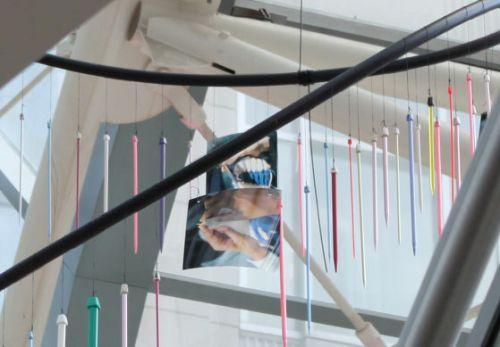 of