Occupy Wall Street, Vowing Spring Return, Dwindles in NY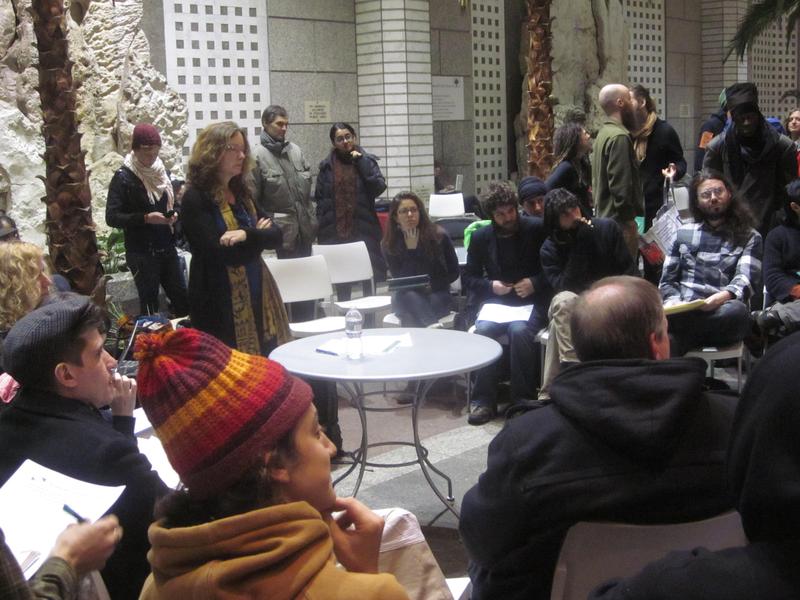 These days, it's easy to miss the Occupiers at Zuccotti Park.
Where there were once hundreds of demonstrators and a sea of tents — a roiling mini-city, complete with kitchen and laundry services -- the park that birthed Occupy Wall Street is now practically empty.
But not quite: as the movement waits out the winter, there's a handful of Occupiers who maintain a symbolic, 24-7 presence at the park. Ned Merrill does the graveyard shift, and sits through the night, regardless of whether the temperature is in the teens or it's pouring rain.
"That gives you a sense that there's something very important here," Merrill said recently, huddled in a blanket. "And there is -- it's liberty."
Since November, when the NYPD cleared Zuccotti Park of the Occupy encampment, Occupy Wall Street has continued to hold protests around the city -- but unlike in the fall -- the movement rarely generates headlines. And it's running low on cash.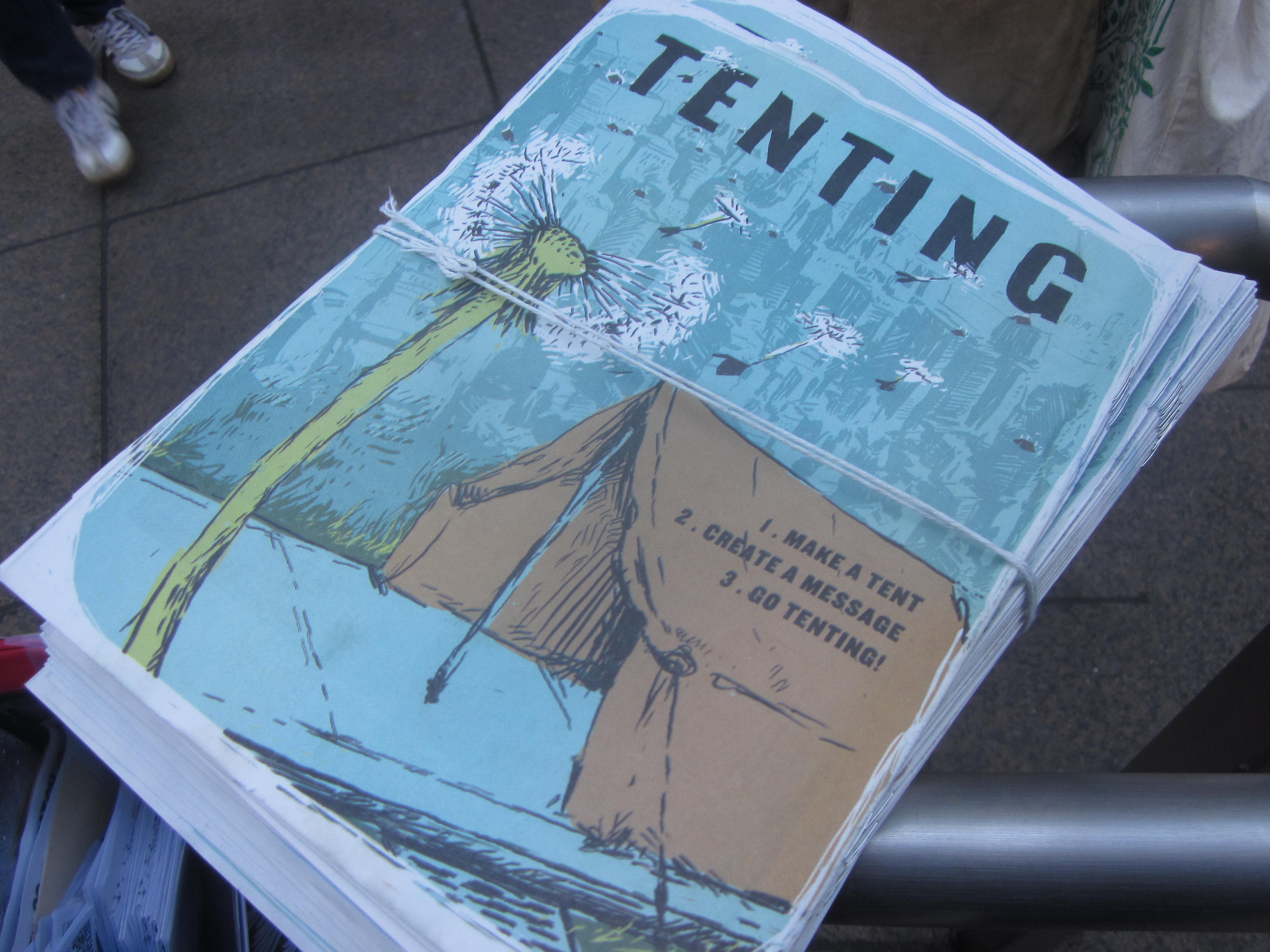 Pete Dutro, who helps handle finances for the movement, said they have "around $200,000" but that $100,000 is tied up in a bail fund for protesters. The movement voted to freeze any further expenditures, but are continuing to fund a few items, such as food and payments to churches that currently house protesters.
But others say the real impact is being felt elsewhere.
(Photo: One of the latest OWS publications, on display at Zuccotti Park. Arun Venugopal/WNYC)
"President Obama's (State of the Union) speech was all our message," said protester Brendan Burke, who handles security for the Occupiers. "It was great. I mean, he didn't mention Occupy Wall Street, he doesn't have to. The conversation in the culture has changed now, over four months, and it's a blessing."
Although the protesters in New York haven't received much coverage lately, Occupiers elsewhere have. In Oakland, the 400 protesters and journalists arrested last weekend were trying to occupy a vacant, city-owned building. The police used force, and some protesters responded by throwing rocks and bottles at officers.
In New York, protesters marched in solidarity with the Oakland occupiers, but Burke says he and others are trying to keep extremist elements out of the movement. Those include "black bloc" anarchists, distinguished by their covered faces and willingness to engage in violence. In one recent incident, a Livestream video operator was assaulted by a masked protester who didn't want to be caught on video.
"We haven't had it bad," said Burke. "We haven't had it in a situation where people are setting things on fire, and going nuts, but we've had situation where people are throwing things, elevating the feeling on the street into more of a riotous and violent level, which puts people in danger."
Although some protesters have stuck it out since the beginning, others have quit. Bill Buster was an impassioned voice of the movement early on, but left, saying it got weighed down by bureaucracy and endless discussions, including some which pitted minorities or members of marginalized groups against white men.
"I've literally seen people walk away from General Assemblies and saying 'I'm never coming back,'" said Buster. "This has happened time and time again."
At an Occupy event in Soho on Monday, supporters unveiled a lavishly produced booklet, spelling out the movement's principles. But one attendee, New York Nurses Association official Marc Beallor, spoke of growing divisions. And said the movement had recruited plenty of students, but had failed to attract people of different classes and ethnicities "to represent more of the 99 percent."
"And unless that happens, I'm afraid that this movement may not succeed," Beallor said.
Organizers say they are using the winter to unite protesters in far-flung cities, and to plan big events in the coming months. Those include protests at the G8 Summit in Chicago, and a General Strike on May 1. And at the end of February, organizer Austin Guest says they're planning an event called "Shut down the Corporations."
The movement also plans big protests outside the Republican National Convention in August, followed by the Democratic National Convention.
"We went and protested in front of banks in the fall and winter," said Guest, who is currently on an "Occutrip" bus ride through cities in the Northeast.
"In the spring we're going to shut them down. We're going to cost them money. We're maybe going to make them go bankrupt."