This Week: Must-See Arts in the City
A photography series devoted to hermits, the reflective paintings of a Berkeley-born painter, a long-time Long Island sculptor shows off his fascination with unusual materials and a twin brother duo shows off a couple of decades worth of urban-landscape inspired works (some of which once lived illicitly on the street). It's a busy week in New York. Here's what we're looking at:
Alec Soth, Broken Manual, at Sean Kelly Gallery For four years, starting in 2006, this noted Minneapolis photographer devoted himself to photographing people (mainly men) who have sought to remove themselves from the day-to-day of human civilization — inhabiting cave houses, remote backwoods locations and generally living off the grid. Soth chronicles these elusive figures, along with the artifacts of their lives and landscapes: ghostly images of bearded men, a disco ball in the woods, a homemade shiv. The project includes a documentary and a manual on how to drop out of society written by Soth's alter-ego, Lester B. Morrison. (This sounds as convoluted as it does intriguing.) Should be an interesting look at people who live like shadows among us. Opens Thursday at 6 P.M., in Chelsea.
Mary Corse, New Work, at Lehmann Maupin, in Chelsea With Doug Wheeler's highly popular installation at David Zwirner (apparently, waits are an hour long), New York art chatter has turned to the California light and space artists of the 1960s. Which means it couldn't be a better time to go check out the paintings of Mary Corse at Lehmann Maupin's Chelsea branch. This Berkeley-born painter creates luminous monochromatic canvases in shades of ivory and white whose light-play can only be admired in person. (The photos can't even begin to capture what the eye sees.) Corse embeds glass micro-beads in her paint, creating a prism effect on the surface of the work. These have the effect of reflecting light in all directions, which means that the shimmering surface of each painting changes every time you shift your position in front of it — turning a flat surface into a source of endless interaction. In other words: pieces that make you go, Whoaaaa. Opens Thursday, in Chelsea.
Robert Grosvenor at Paula Cooper Gallery This long-time Chelsea space will be the site of the latest solo outing by Grosvenor, a Long Island sculptor who has long produced (as in: he makes stuff himself) abstract works that explore a wide gamut of textures and materials, employing everything from velvet to corrugated tin in his work. His sculpture Tenerife, currently on view at the Whitney Museum (see it!!!!!), a massive fiberglass spear that descends from the ceiling, is all kinds of stab-you-in-the-heart wonderful. This new exhibit should be a good opportunity to see what unusual materials have drawn his attention in recent years. Opens Saturday, in Chelsea.
Where do we Migrate To? at the Sheila C. Johnson Design Center Issues of migration and exile are explored in this new group exhibit at Parsons The New School for Design in Manhattan, which features works by Vito Acconci's Acconci Studio, the Brooklyn Based Xaviera Simmons and the Raqs Media Collective, a multimedia group operating out of New Delhi. Opens Thursday at 6:30 P.M., in the Village.
Skewville Turns 80: A Retro Retrospective at Factory Fresh. The twin brother duo from Queens that goes by the moniker Skewville is best known for illicit installations that helped turn street art into a three-dimensional enterprise: tossing wood sneakers on power lines and attaching carved air conditioning grates to buildings. Now the brothers (Ad and Droo) will be displaying nearly a couple of decade's worth of production in their retro retrospective, including some of the tools they've used to redecorate our city — such as a hacked lawn mower that prints the phrase 'Keep On Grass' on the ground. Should be a fun one. Opens Friday at 7 P.M., in Bushwick.
Henry Taylor at MoMA PS1 in Queens One of the art industry's favorite reflexive activities (and there are many) is to ask itself if painting is dead. The answer is usually "no," or "maybe," or "not really" or "most definitely," depending on who is doing the reflexing. My view is that no medium can die as long as artists have something important to say. Case in point: the work of Henry Taylor, a California-born artist who records the people around him — from those he knows intimately to barely at all — in thick brushstrokes that recall the straight-forward honesty of Alice Neel and, in some cases, the saturated color palette of William Johnson. Taylor has been a resident in one of PS1's converted classrooms for the last few months and the museum is now bringing together more than 70 of his works, including pieces from a decade-long series that commemorates important sports figures, leaders from the Civil Rights and Black Panther movements and victims of racially motivated violence. The show also incorporates works made with an array of found objects. Through April 9, in Long Island City.
Totally unrelated, but the sorta thing that makes me geek out: The New York Public Library has a new website that allows you to make your own animated stereograph GIFs.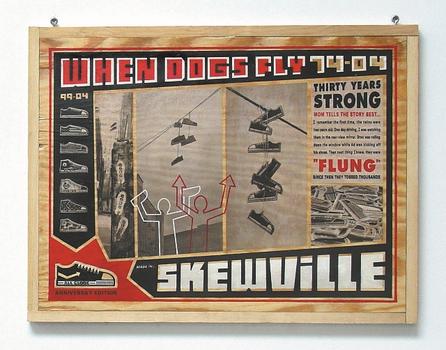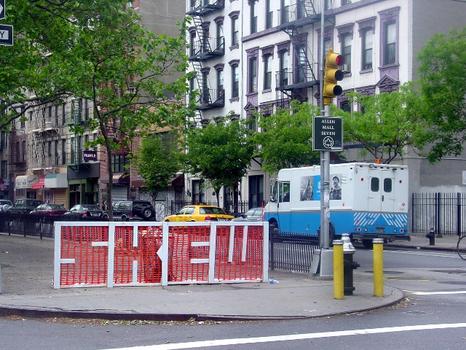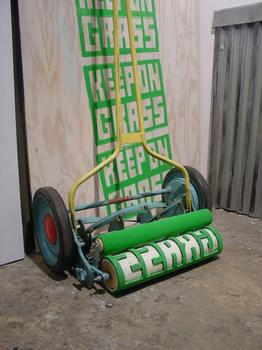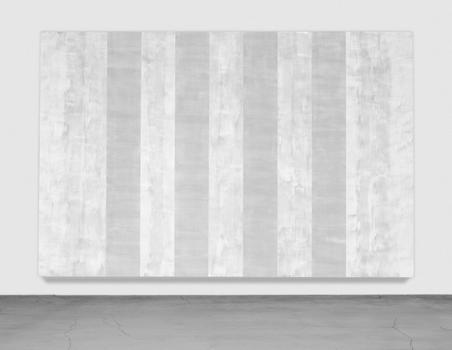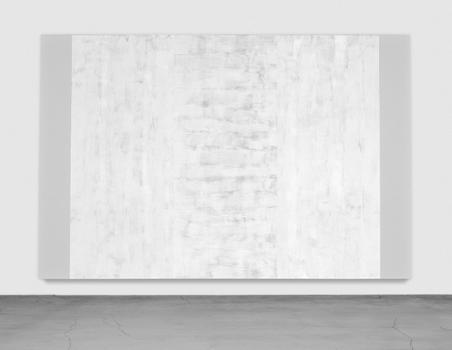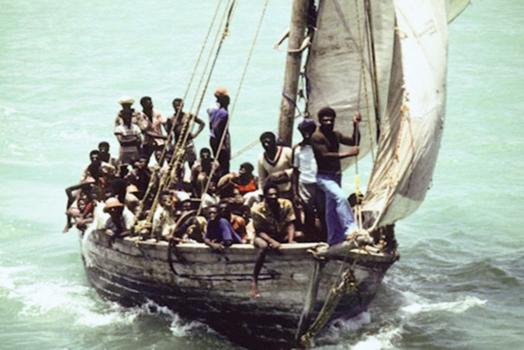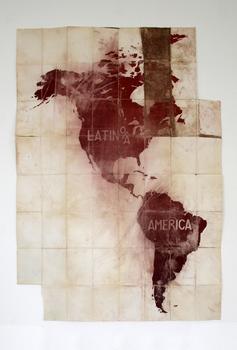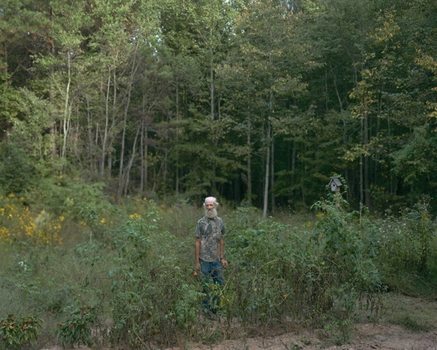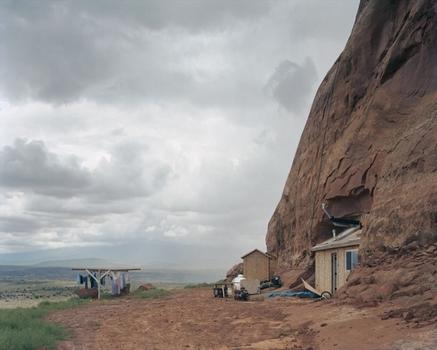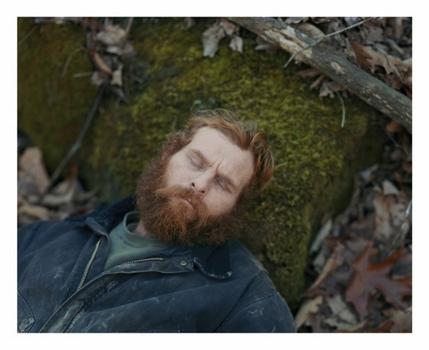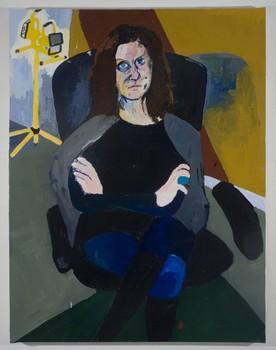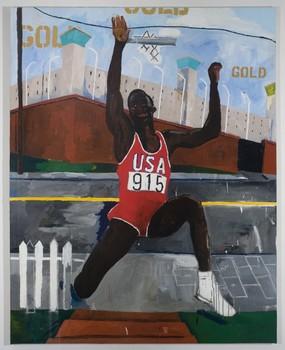 of