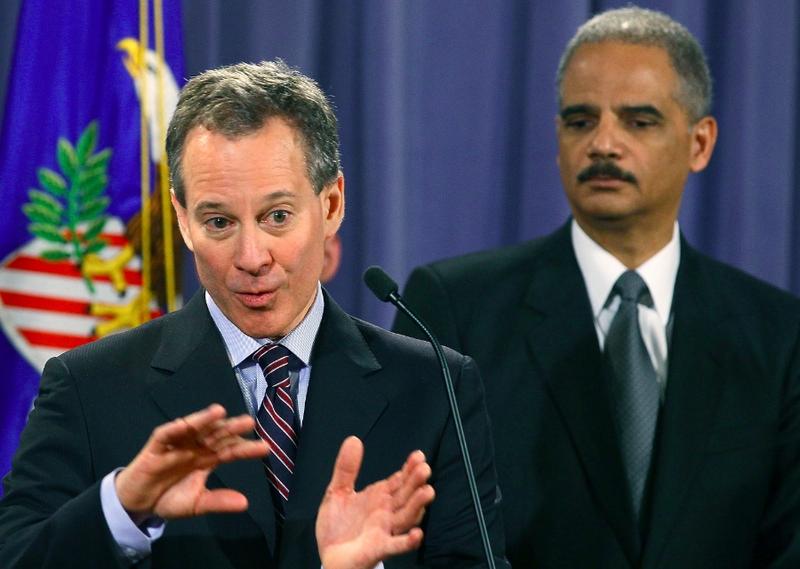 Recap from It's a Free Country.
Welcome to Politics Bites, where every afternoon at It's A Free Country, we bring you the unmissable quotes from the morning's political conversations on WNYC. Today on the Brian Lehrer Show, Eric Schneiderman, New York State Attorney General and  co-chair of the Residential Mortgage-Backed Securities Working Group, talked about his appointment to co-chair the federal working group examining mortgage fraud.
Three critical areas
As co-chair of the new Residential Mortgage-Backed Securities Working Group, New York State Attorney General Eric Schneiderman is charged with expanding investigations into the lending and packaging of risky mortgages that precipitated the recent financial crisis. He said there were three critical areas that required the group's attention.
Civil liability, criminal conduct, and changing the laws to make sure this never happens again; those are three aspects of the relief I think we're going to be pursuing through this investigation.
'The same thing I was doing before'
Schneiderman said it was important to note that he doesn't give up any of his own jurisdiction by co-chairing the working group. He said he's pursuing the same cases that he was pursuing before, just with more resources and momentum behind him.
I'm doing the same thing I was doing before, I just have a lot of new leverage, allies, friends and resources. Having the jurisdiction of entities like the FBI, the IRS, and the Consumer Financial Protection Bureau, that just increases my ability to get the job done.
Swift action
Schneiderman cited a "variety of misconduct" in the financial sector, misconduct that has gone largely unpunished despite several regulatory pushes over the past few years. Some of that misconduct was legal, some of it wasn't, noted Schneiderman, but it's all been highlighted over the past year by changing political rhetoric and movements like Occupy Wall Street. Schneiderman promised those eagerly awaiting legal action against banks and executives that they wouldn't have long to wait.
You will see, the American people will see, action from this working group very quickly. A bunch of subpoenas have already gone out, cases will be filed. This is not something people are going to have to sit around for six months before they see results.