Don't Go Nuts Making Donuts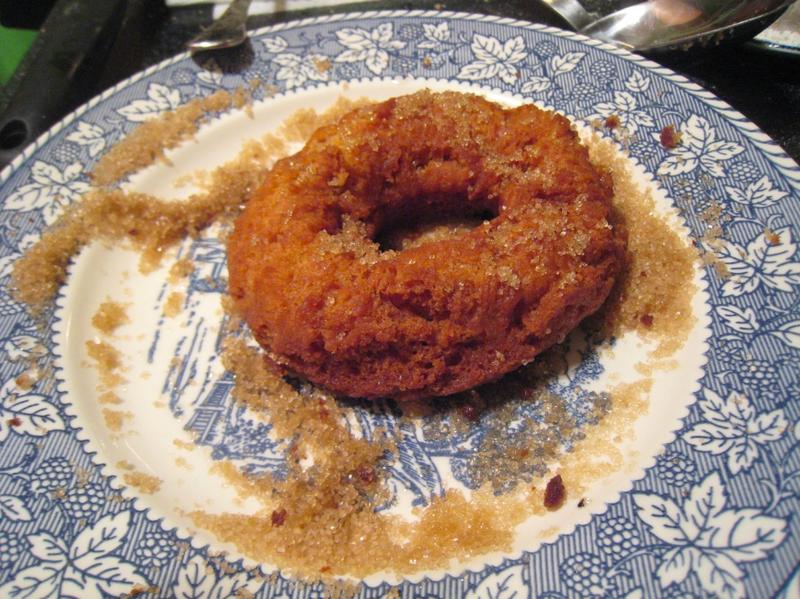 Maybe you heard of the book, "Make the Bread, Buy the Butter: What You Should and Shouldn't Cook From Scratch." (The author, Jennifer Reese, was recently on Marketplace.) 
I have an addendum.  Make the bread, buy the donuts. 
I had been jonesing for donuts for a while, but just didn't have the heart to schlepp all the way over to Doughnut Plant on the Lower East Side, let alone wait in a line that I hear is often out the door.  
So I decided to make donuts at home.  I picked an apple cider donut recipe, inspired by the ones Wilkow Orchards sells each Saturday at the farmers' market in Fort Greene Park.
Man, they were messy.  I was warned by the recipe that the buttermilk-based dough would be "slightly sticky." It was. I was told to chill it in the refrigerator for 30 to 60 minutes, to firm it up and make it easier to handle.
That was a pain.  I had to keep putting the dough back in the fridge between batches because they got soft and sticky quickly. The kitchen was hot from the pan of 350 degree canola oil sitting on my stovetop.
No, I don't have a deep fat fryer. The author of the recipe lulled me into wanting to make donuts at home by saying I didn't need one. All I needed was a heavy-bottomed pan, and enough oil to fill it to a depth of three inches.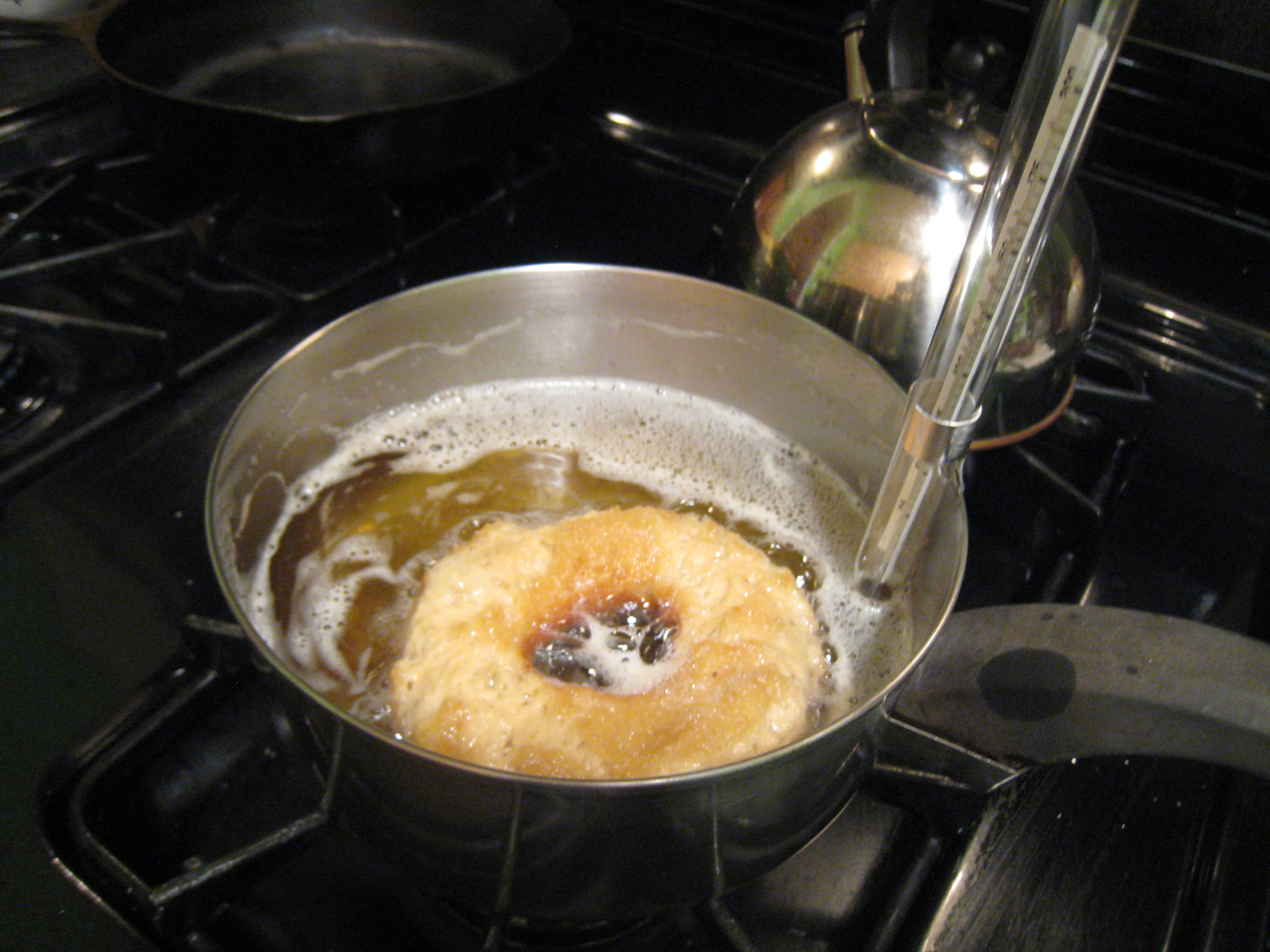 But this open-pan system not only leads to grease splatters on the stove, it also makes the kitchen, my clothes, and most of my apartment smell like a fast food joint.
It was also really hard to keep the oil at 350 degrees. I let the oil get a too hot, while waiting for the dough to get firm again in the refrigerator, and the next donut to get plopped in the pot bore the brunt of my lapse. Now, added to the smell of hot oil, was the smell of burnt dough.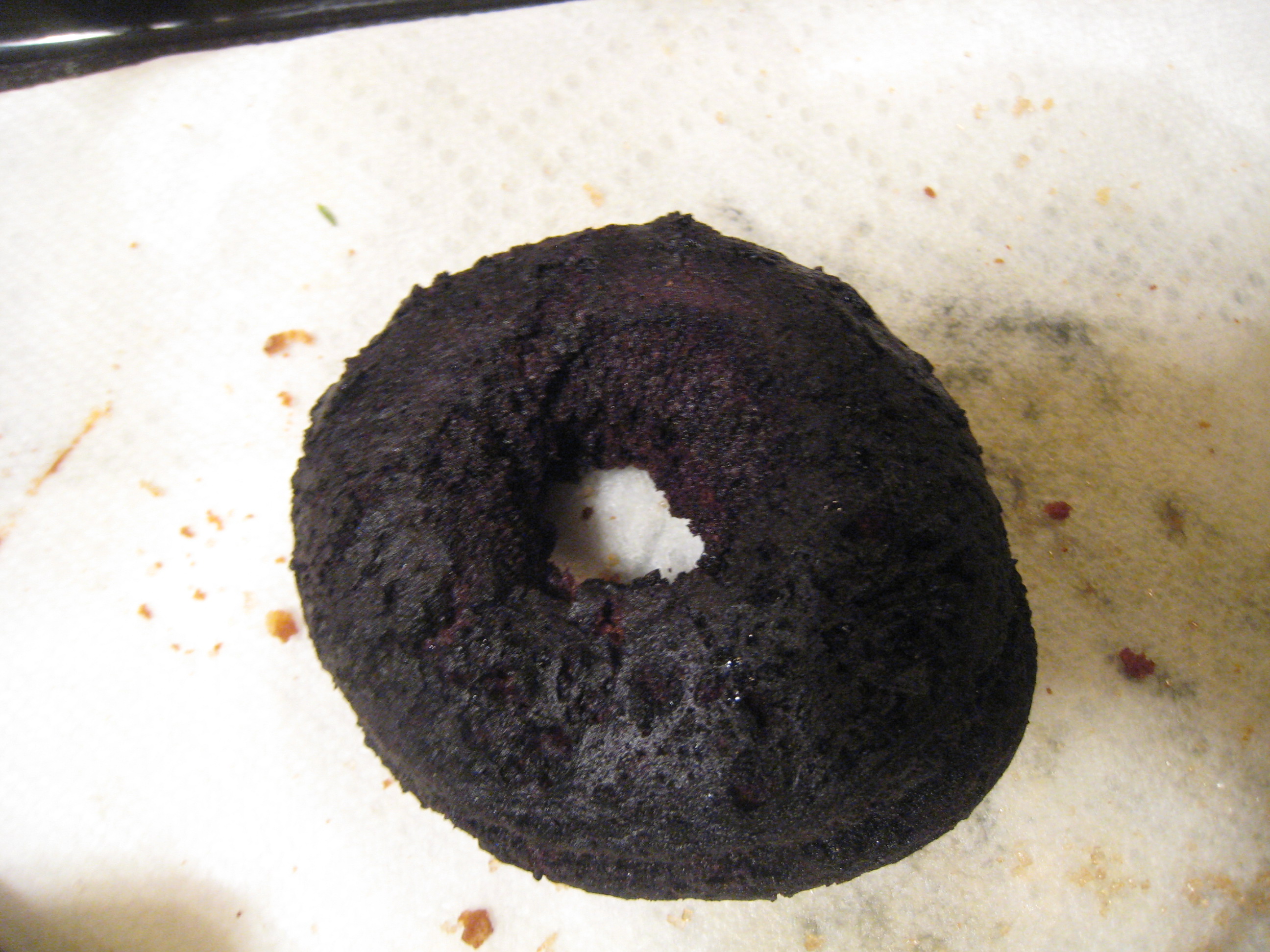 And then there's the clean-up.  What to do with about three cups of super-hot, dirty oil? It looked too dark and dirty to re-use. I went downstairs, to my building's recycling bins, found an old metal can, and poured the oil into it. I let it sit in the refrigerator to cool down and solidify. But eventually, the city's Sanitation Department is going to have to deal with a bag of greasy trash. I don't feel good about that.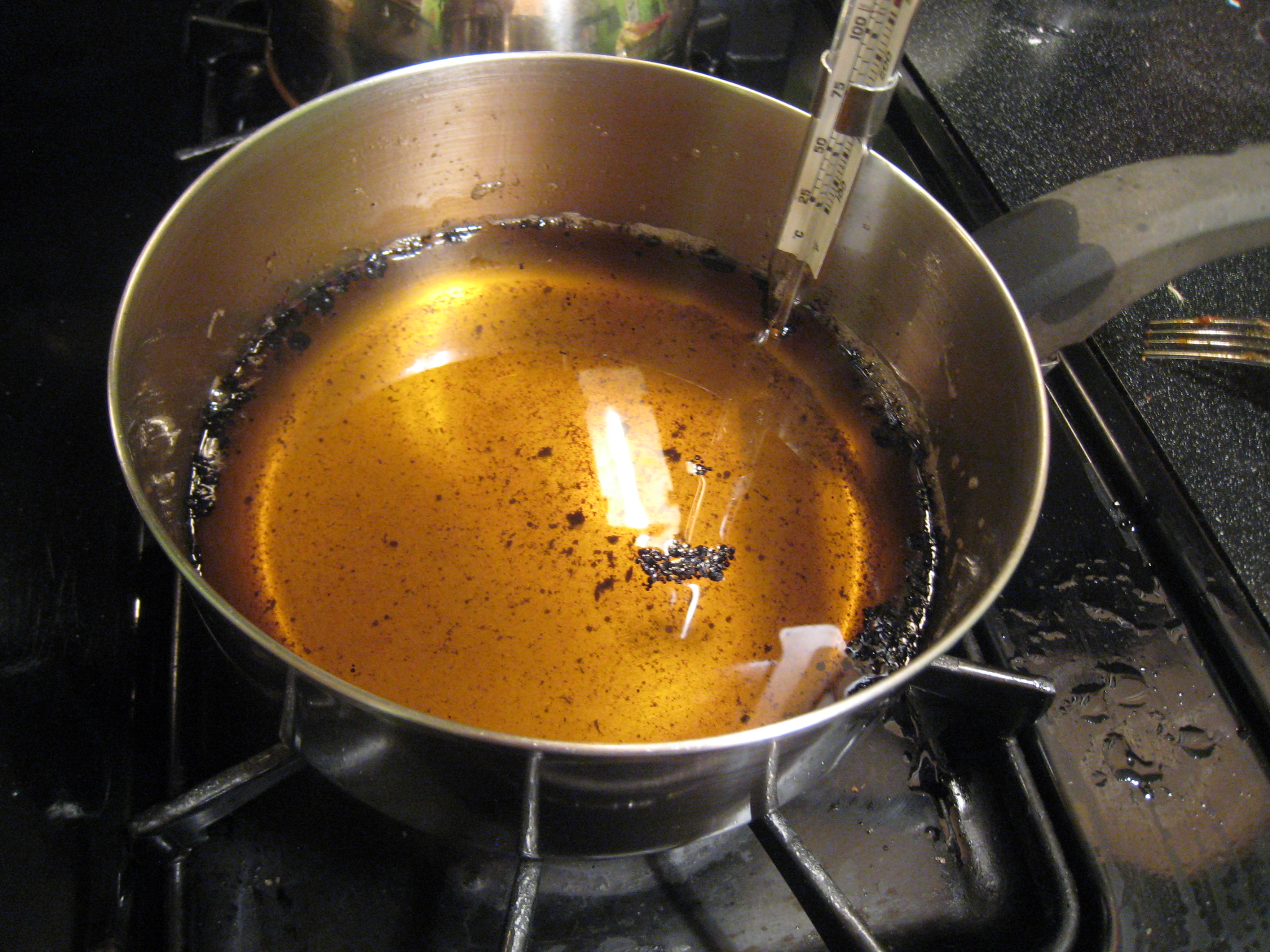 Maybe my guilt would have been assuaged by a really delicious, light, luscious, homemade donut. But the ones I made weren't very good. They were heavy.  
Should I give up? Do you have a full-proof donut recipe to recommend? Perhaps I should go for broke, and try a yeast dough. But now we're talking about even MORE time in the kitchen, waiting for the dough to rise.  
I'd be better off just taking the F train into Manhattan and waiting in line for that crème brûlée specialty at Doughnut Plant.