OLYMPIC CONTENDER Queen Underwood
QUEEN UNDERWOOD (Lightweight 132 lbs/60kg)
Hometown: Seattle, WA
Age: 27
Age started boxing: 19
Record: 2012 Olympics Team USA, National Champion 
Biography: "I was never one of those bad kids," says Queen Underwood. "I've never gotten in a fight outside of the ring." She played viola in her school orchestra and drew attention as a basketball player and track star.
Underwood began boxing at age nineteen while living in Seattle and working as a pipefitter, and she soon rose to the top of the ranks as a five-time national champion. Her soulful eyes and rock-hard abs elicit rhapsodies from her thousands of women fans on Facebook, but her charisma runs deeper than that. She has gravitas. Yet there is also a vacancy about Underwood – both in interviews and in the ring – that is puzzling.
Shortly before the Olympic Trials, a feature in The New York Times revealed the sexual abuse Underwood and her sister Hazzauna suffered at the hands of their father. Shared trauma has made the sisters close: the beautiful Hazzauna is always at her younger sister's side, serving as de facto tour manager and cheerleader. Perhaps the only one closer to Underwood is her bull mastiff King.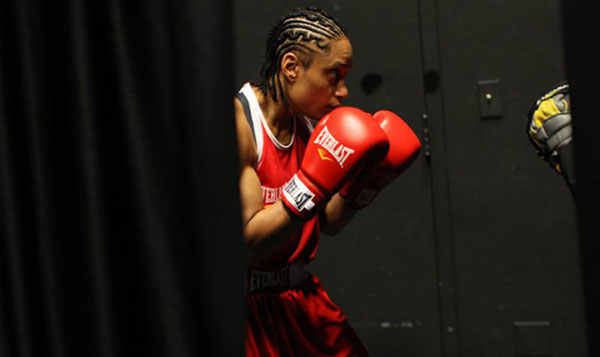 Boxing: Spending all day hauling pipes gives you the bone-deep strength to muscle the opponent around. Add to this the fact that Underwood is moving down from light welter, and she's among the strongest women in the world at this weight. She fights behind a hard, straight jab, has a vicious overhand right, and punches well in combination.

Underwood turned in a stellar performance at the 2010 Women's World Championships in Barbados, blowing through the competition before narrowly losing to Katie Taylor, perhaps the best female boxer in the world. She's looked underwhelming ever since, with a first-round loss in the American Continentals and an early exit in China, both to game but second-tier opposition. Luckily for Underwood, her final tournament ranking in China placed her second among lightweights from the American continent. This baroque system handed Underwood the last-minute, wild-card slot: selection by the Tripartite Commission.  In through the back door, but in none the less.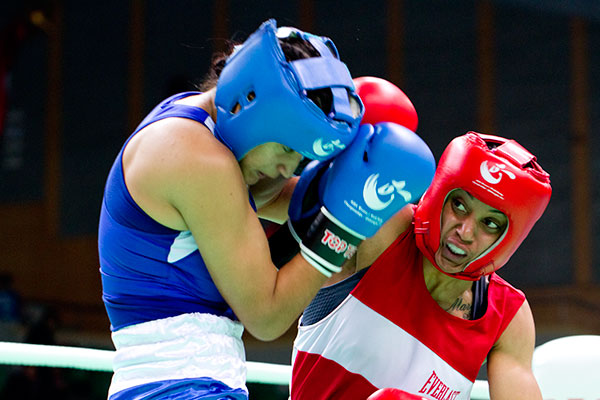 Let's hope that Underwood can take good advantage of her tripartite invitation and return to the world-beating form she showed in Barbados. She'll need to leave it all in the ring if she wants a shot at hardware in London.
Underwood's medal chances in London: My heart says yes but my head says no. Lightweight is the toughest division this year, ruled by top seed Katie Taylor of Ireland and the superb and underrated Russian southpaw Sofya Ochigava. These two will be placed in opposite brackets in the draw and will likely meet in the finals. Surprises could come from the charismatic Liverpudlian Natasha Jonas, who is guaranteed to fight her heart out on her home turf, and Brazil's Adriana Araujo, who is just as physically strong as Underwood but has more fire. China and Tajikistan also have the skills to be outside contenders for bronze, and the rest of the field should be fodder.