Discover Gems in New York City's Chinatowns
As someone who has spent decades exploring Chinese cuisine in New York, as well as in China, Hong Kong, and San Francisco, I thought I had a pretty good sense of the depth and breadth of China's culinary offerings. But on a recent visit to Chinatown in Flushing, New York, with Chef Kian Lam Kho, I learned that there still are worlds of regional Chinese food waiting to be discovered and enjoyed.
Kian is a chef and blogger who runs a company called Red Cook. His tour of Chinatown, Flushing is the first segment in this month's Food in Two Worlds podcast.
We also visit the city's oldest dim sum restaurant, Nom Wah Tea Parlor on Doyers Street in Manhattan, and one of the newer, trendy restaurants serving dim sum, Red Egg on Centre Street with journalist Larry Tung.
Both are run by second-generation Chinese-American restauranteurs who are redefining the dim sum experience. Finally, in celebration of Chinese New Year, WNYC producer Richard Yeh brings us to his family dinner table to reflect on the connection between food and home.
Here are highlights from our Flushing Chinatown culinary tour:
Ku-Shiang at 135-40 39th Ave. Also called Gu-Shine Taiwanese Restaurant. Don't miss the Three Cup Chicken, listed on the menu as Chicken with Basil in Casserole. Phone number: (718) 888-8798.
Nan Xiang Xiao Long Bao (Dumpling House) at 38-12 Prince Street A Shanghainese dumpling house with superb soup dumplings. Phone number: (718) 321-3838.
Fu Run Restaurant at 40-09 Prince Street The barbecued lamb ribs (pictured right) are a must. Phone number: (718) 321-1363.
The New World Mall Food Court at 136-20 Roosevelt Ave. You can eat your way from one end of Asia to the other, and back again in this glittering food court that features 32 food stalls. Phone number: (718) 353-0551.
Chang Jiang Supermarket at 41-41 Kissena Blvd. A great source for Asian ingredients. Phone number: (718) 359-3399.
Also, try out Kian Lam Kho's recipe for Egg Dumplings. These tiny omelets filled with pork are eaten during Chinese New Year to symbolize prosperity, since the yellow dumplings resemble gold ingots.
Kian Lam Kho's recipe for Egg Dumplings (鮮肉蛋餃)
Preparation time: 10 minutes
Slow cooking time: 30 minutes
Meat Filling
1/2 lb. ground pork
1 tablespoon minced scallion
1/2 teaspoon salt
1/4 teaspoon ground white pepper
1/2 teaspoon sesame oil
Egg Wrapper
6 eggs
2 tablespoons tapioca starch (木薯粉)
3 tablespoons water
1/4 teaspoon salt
Vegetable oil for coating the skillet
Mix all the filling ingredients together in a small (1 cup) bowl and set aside. Beat the eggs in a medium (1.5 quart) bowl for about one minute. In a separate small (1 cup) bowl mix the water and the tapioca starch into a thin slurry. Then add the slurry and salt into the beaten egg. Continue to beat the egg mixture until evenly combined, or about three minutes.
Heat a skillet on low heat and spread a thin layer of vegetable oil using a kitchen brush. Measure one tablespoon full of the egg batter and pour in the middle of the skillet. Use the measuring spoon to spread the batter into a thin round layer of about three inches in diameter. Form a teaspoon of filling into an oval shape and put it in the center. Use a spatula to flip one side of the wrapper over until the ends meet and press down to close. Remove from heat when the edges are sealed and arrange on a plate. The meat filling should not be completely cooked.
You can use these dumplings in soup or as one of many ingredients for hot pot meal. You can also serve them with oyster sauce gravy. Boil the dumplings over medium heat in about one cup of chicken stock in a wok for about ten minutes. Drain the dumplings and arrange them on a plate leaving the chicken stock in the wok. Add about two tablespoons of oyster sauce to the chicken stock and reduce to about one-quarter cup of gravy. Pour the gravy over the dumplings and garnish with chopped cilantro before serving.
Feet in Two Worlds is supported by the New York Community Trust and the John S. and James L. Knight Foundation with additional support from the Mertz Gilmore Foundation. Fi2W podcasts are supported in part by WNYC Radio and the CUNY Graduate School of Journalism.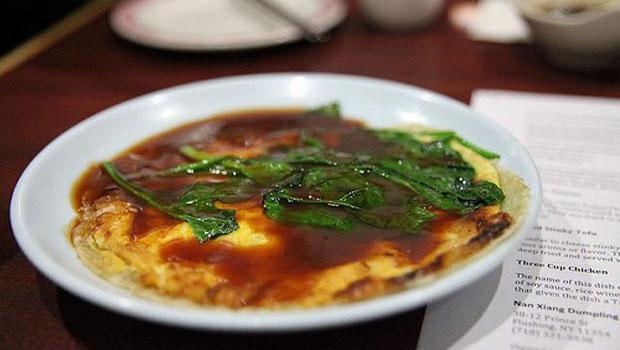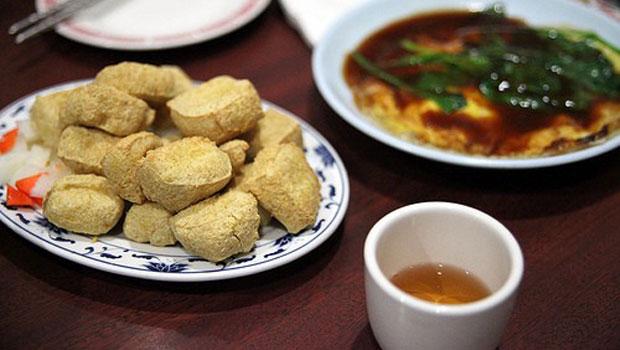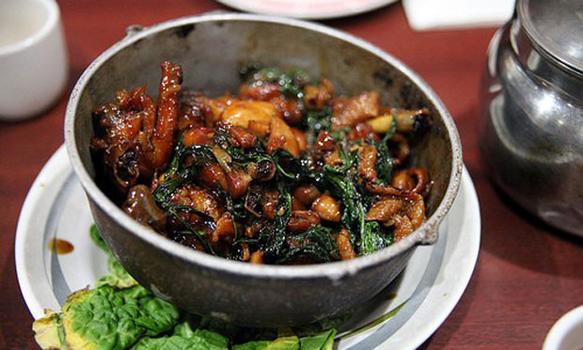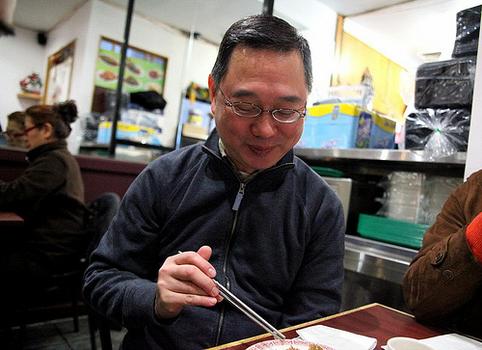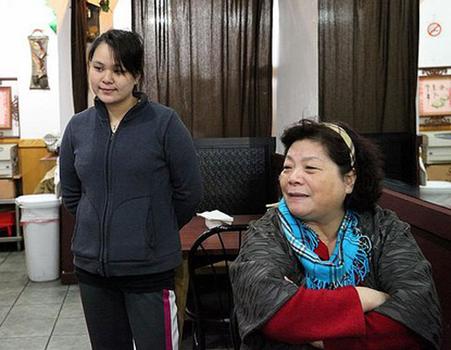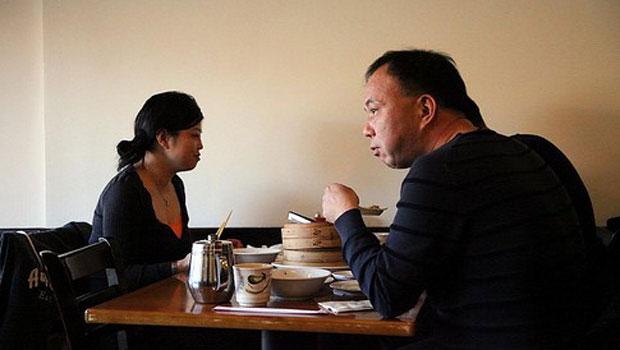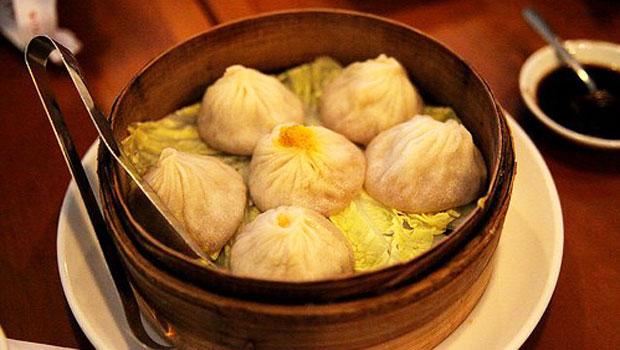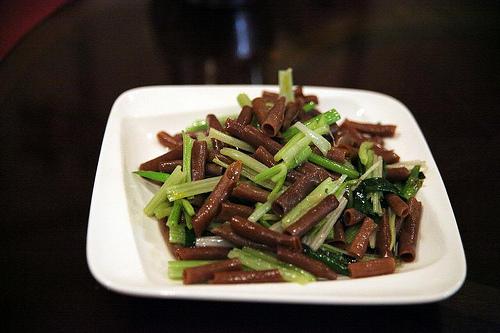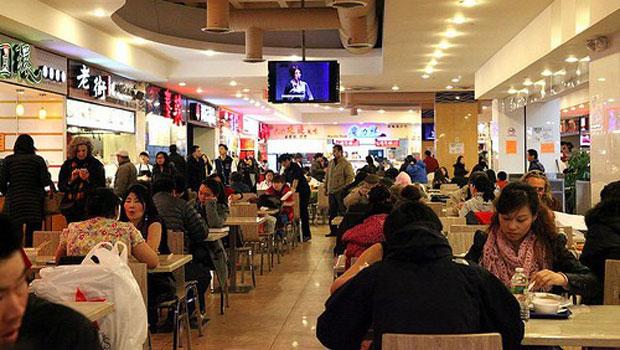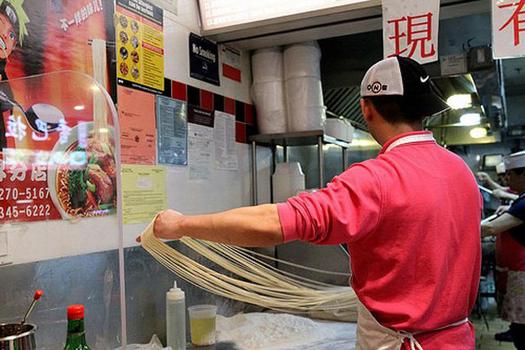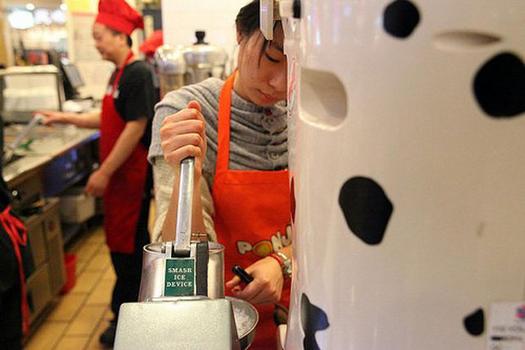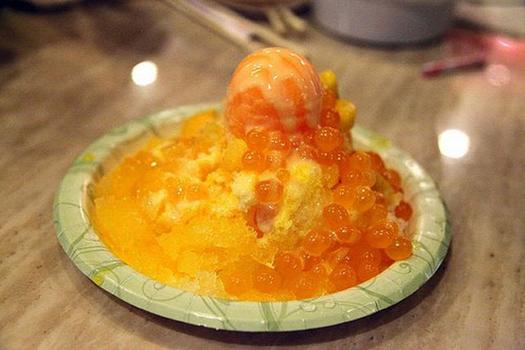 of