Where IAFC Stands on the State of the Union
Wednesday, January 25, 2012 - 11:01 AM
"

It's hard for a speech to last an hour but cover nothing. And this one managed to do it.

— Dorian Davis, and other It's A Free Country bloggers, react to the 2012 State of the Union

Recommended Links
While callers for the Brian Lehrer show give their takes on the State of the Union, our own bloggers and reporters react to President Obama's speech.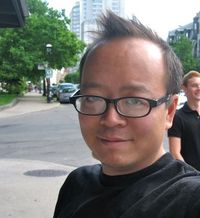 Jeff Yang
If prior Obama State of the Union addresses were like rhetorical fireworks shows—high-arcing, broad-spanning displays of verbal flash—last night's SOTU was more like sniper fire from the bully pulpit. To steal one of the president's favorite turns of phrase, make no mistake: he's running for re-election, and he's staked out the targets he needs to take down in order to win. Obama's Buffett Rule broadside was aimed squarely at the patrician jaw (and padded bank account) of his floundering Republican chief nemesis Mitt Romney. The president's call for mass refinancing of home mortgages seemed designed to remind voters of wild-card emerging frontrunner Newt Gingrich's well-compensated dalliances with Fannie and Freddie. (What's next—a surtax on ex-wives?) There was even something for Obama's other main 2012 rival, Congress: calls for an end to the legislative branch's do-nothing gridlock, by unstopping the nominations pipeline and returning the filibuster to its Mr. Smith Goes to Washington roots. All in all, as others have noted, it was a speech that felt more like the 42nd occupant of the Oval Office than the 44th. But, as Obama's numerous Clinton holdovers probably reminded him, Bill got his second term.
---

Dorian Davis
I was impressed at how few actual issues this speech covered. We heard about bin Laden's death twice, for instance, but not once about the national debt. We heard that we're leading the world in education (or was that supposed to be a laugh line?), but not that Congress hasn't even produced a federal budget since, when, 2009? We heard about the grave threat of college tuition, but nothing about the space program. And nothing about Internet censorship. It's hard for a speech to last an hour but cover nothing. And this one managed to do it.
---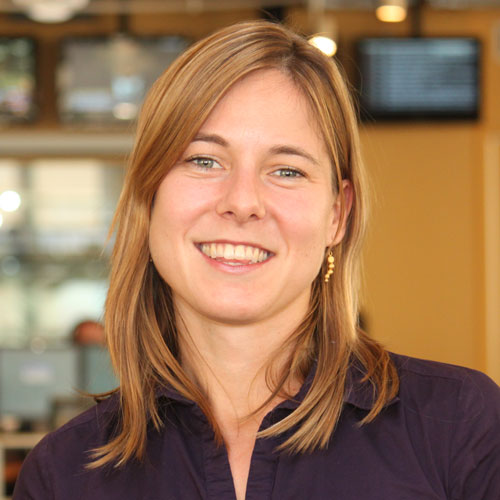 Anna Sale
President Obama's tough talk on college tuition got my attention last night. He has long included college affordability at the top of his priorities in stump speeches. He points to the many years he and the First Lady spent writing monthly checks to pay off their education, and acknowledges how these payments require delays in making other investments, like buying a house, investing in the future, or socking away money for your own children's education. The Department of Education launched a site last summer to make comparison shopping easier for students, side-by-side lists of tuition and costs by institution. He targeted—then scaled back—regulations for for-profit colleges. And after student loans became a prominent plank in Occupy Wall Street's agenda, the president changed some rules on federal student loan financing to lower some students' monthly payments.
But costs keep going up, and for the first time, the average cost of a full-time semester in college topped $8,000 this fall.
In his State of the Union speech, the president put all colleges and universities that receive public money on notice. "If you can't stop tuition from going up, the funding you get from taxpayers will go down," he declared. It shows President Obama wants to broaden the culture of carrot-and-stick funding that has characterized his K-12 education policy, like Race to the Top. The exact mechanism for this isn't yet clear, including how much power the president has to really make it happen. Budget cuts at statehouses, not in Washington, have led to many of the tuition jumps at public colleges.
And in the end, as NPR's Claudio Sanchez pointed out, cutting higher education funding as punishment for tuition increases might just further the budget woes of struggling schools.
---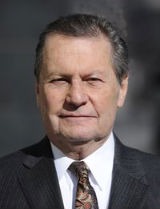 Steffen Schmidt
The SOTU speech was the opening shot of the 2012 campaign. Blam! I think the highlight was his Osama Bin Laden Seal team mission story—no politics, no Dems or Republicans. Powerful stuff! Also important was the "Buffett Rule" argument (Warren Buffet the billionaire, "The Oracle of Omaha") that says the rich should pay more in taxes than your building super in New York or a plumber in Arkansas. How can you argue with that? I thought President Obama did a subtle job of drilling into Mitt Romney's millionaire benefits without going ballistic. It was a skillful exercise in balancing politics and governance. Also, castigating Congress for its gridlock is a win-win proposition when that institution has less than 10% approval. The Prez has 45% + or – so he's well ahead of the legislators. Also, it was a clever use of props and guests. How about "Economic Fairness" as a campaign theme? Auto industry rescue and export orientation, Chinese fair trade organization, was a very good "Atta Boy" for Obama! This was a trade nationalism speech. Anybody against that? He effectively hit on immigration reform, the DREAM Act, and spoke to Hispanic voters. His points, especially on foreign policy—his hard line on Iran, his "iron clad commitment to Israel," and the US as "the indispensible power in the world"—made it hard for Republicans to object. Very clever. We are headed for a LONG and really interesting campaign.
---

Solomon Kleinsmith
Jeff's comments about this clearly being a campaign oriented speech are spot on. If you just listen and don't really analyze what he said in context with the three years he's been office, it's heck of campaign speech. It touches on a number of issues that the American people want to see progress on. I don't know where Dorian is coming from with his comment that the speech didn't cover much, when it skipped from issue to issue just about every paragraph or so.
He made some great points in regards to foreign policy and education that he has some high ground to stand on, but much of the rest of the speech was weighed down by the fact that his record shows that they aren't as much of a priority as he made it seem. He tried to make it seem like he was getting tough on trade with China, when he's been anything but over the last three years, and he claimed to be pushing for a system where everybody plays by the same rules, unless you're his campaign bundlers who've gotten so many positions in his administration, whistlblowers who he said he'd protect and hasn't, or unions who got sweetheart deals just as much as Wall Street has in the stimulus and auto bailouts.
It wasn't so much what he said that was wrong about the speech, but rather that he was claiming themes that he has no right to claim. It worked four years ago when he was running and didn't have much of a record, but now that he's had a chance to work on some of these things and has largely punted, hopefully people will see this for what it is: mostly empty rhetoric.
---
David Swerdlick
There was a speech given Tuesday night that said a lot about the state of the union—but not necessarily President Barack Obama's State of the Union address. It was Indiana Gov. Mitch Daniels' rebuttal. Daniels praised Obama before critiquing him—and that, as much as anything else, explains why he isn't running for president.
Daniels is short, mild-mannered and politically plagued by a temporary but public split with his wife. But it's possible that what held him back from the presidential race wasn't a lack of star power, but rather his unwillingness to verbally savage Obama in order to win the nomination.
Before delivering the GOP's official response, Daniels went out of his way to give Obama credit, on behalf of Republicans, "for his aggressive pursuit of the murderers of 9/11" and added his personal "admiration for the strong family commitment that he and the First Lady have displayed to a nation sorely needing such examples."
His praise was more than a rhetorical caveat. It was an acknowledgement of Obama's strengths that's rarely stated so unequivocally from his end of the political spectrum, and it might illustrate why Daniels—touted by conservative notables from George Will to Bill Kristol as the ideal exponent of small-government values—wasn't a viable candidate for the GOP presidential nomination.
In 2012, it's not enough for Republican primary voters hear someone like Daniels methodically reject "an unprecedented explosion of spending, with borrowed money," that "has added trillions to an already unaffordable national debt" and then lay the blame for it on "The President's grand experiment in trickle-down government." Republican voters this year are being moved by Newt Gingrich's shameless caricature of Obama as a "food stamp president" and Mitt Romney's claim that "I don't think he understands America." They want a rebuke of Obama—not just his policies. Despite being almost the ideal figure to give the Republican response, Daniels' refusal to disparage Obama—the man—made him effectively ineligible to run to try to replace him.
More in: