Eggs Are the New Bacon, and Other Trends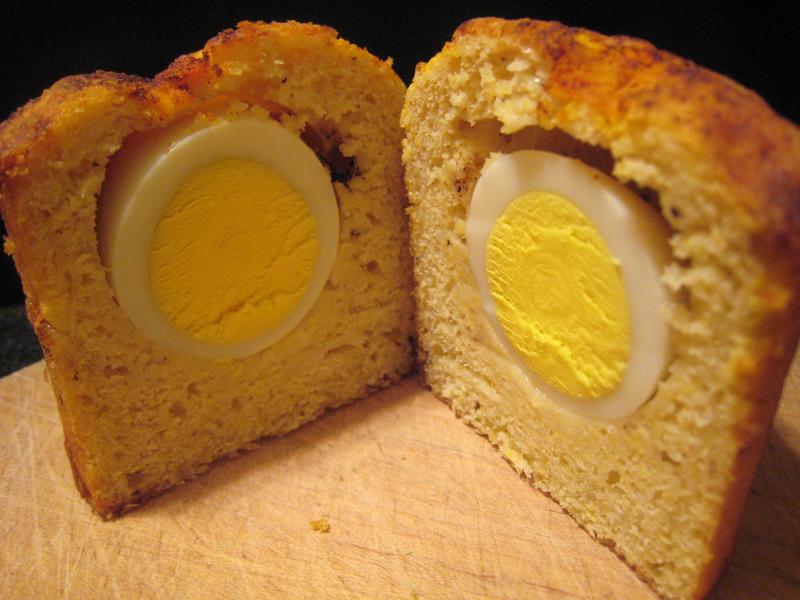 Looking for the next food trend? Audrey Dettmar, baker at Annex in Fort Greene, gave me these suggestions:
eggs, on or in everything. "People want some protein with their breakfast pastry," she says. She has created a corn muffin with a hard boiled egg tucked inside. She also does a biscuit topped with a baked egg nestled inside a strip of bacon. While we're on the topic of bacon ...
bacon is still a big deal, but "it's winding down."
black pepper, paired with sweet things. Dettmar rocks lavender macaroons with black pepper dusted on the top.
oh, yeah, maracons. They are the next cupcake.
donuts. Donut Plant on the Lower East Side and Dough in Bedford-Stuyvesant are doing brisk business. I recently got a hold of a recipe for apple cider donuts that I intend to try this weekend. It promises that no deep fat fryer is necessary. We'll see.
bitters in baking. Bitters are already making waves in the cocktail department. Dettmar thinks they'll jump over the bar and infiltrate the kitchen. She is working on whipping some into the buttercream fillings of her macarons.
Me? I like the thought of adding bitters to baked goods. Maybe I'll put some in those donuts I'm dreaming about. And pepper! I already love salt with sweet, and the pairing of chili powder with chocolate that folks like Jacques Torres have been doing for a while. I've got some dark chocolate and heavy cream sitting around. I might whip up a cake with cracked pepper ganache. 
What trends are you noticing? Which ones will you be anticipating, or playing around with in the kitchen? Chime in, and get baking!