This Week: Must-See Arts in the City
A California portraitist gets his due at MoMA PS1, a Red Hook painter installs site-specific works at the Brooklyn Museum and a photographic chronicler of mayhem gets a thoughtful examination at the International Center of Photography. There are also multimedia paintings in Chelsea and an outsider art fair. There's lots to do in the city this week. Here's what we're looking at:
Henry Taylor at MoMA PS1 in Queens One of the art industry's favorite reflexive activities (and there are many) is to ask itself if painting is dead. The answer is usually "no," or "maybe," or "not really" or "most definitely," depending on who is doing the reflexing. My view is that no medium can die as long as artists have something important to say. Case in point: the work of Henry Taylor, a California-born artist who records the people around him — from those he knows intimately to barely at all — in thick brushstrokes that recall the straight-forward honesty of Alice Neel and, in some cases, the saturated color palette of William Johnson. Taylor has been a resident in one of PS1's converted classrooms for the last few months and the museum is now bringing together more than 70 of his works, including pieces from a decade-long series that commemorates important sports figures, leaders from the Civil Rights and Black Panther movements and victims of racially motivated violence. The show also incorporates works made with an array of found objects. In Long Island City.
Shura Chernozatonskaya, Raw/Cooked, at the Brooklyn Museum The museum is continuing its series devoted to showcasing Brooklyn artists with two site-specific installations by this Red Hook-based painter. This will include a 33-canvas install in the museum's lobby that features a composition of circles (in case you haven't seen all the Hirsts) and four diptychs inspired by European paintings in the museum's Beaux-Arts court. Opens Friday, at the Brooklyn Museum.
Chris Martin at Mitchell-Innes & Nash Because too much Brooklyn is never enough, this BK-based artist will be unveiling his latest works at Mitchell-Innes & Nash in Chelsea this week: sculptural, layered paintings that incorporate everything from burlap to glitter to spraypaint and newspaper resulting in an array of bright abstract forms. Opens Thursday, in Chelsea.
Weegee: Murder is My Business at the International Center of Photography Turning crime scene photography into a downright Vaudevillian act, the photographer known as Weegee (born Usher Fellig) has long loomed as a larger-than-life presence in the history of the New York tabloids. Operating primarily in the 1930s and '40s, he took hundreds of self-portraits, stamped his photographs "Weegee the Famous" and prided himself on showing up at crime scenes before the police. (He lived in a monastic space right across from police headquarters and spent his nights tuned into the police scanner.) His photography was brazen, employing the use of flash (then a relatively new technology) and lurid (showing the graphic results of car accidents and mob hits). Perhaps most intriguingly, Weegee turned his camera to the crowds of curious onlookers that would gather around a murder scene, a vivid record of that all-too-human thirst for gore. The exhibition also provides a survey of his other photographs, which serve as an incredible record of what it meant to be working class in New York in the 1930s. Through September 2, in Midtown.
The Outsider Art Fair at 7 West 34th Street If your tank is full when it comes to all things MFA, then this small annual art fair is a good opportunity to soak up works by artists who have historically operated well outside the mainstream — from the girlscapes of Henry Darger to the art brut of Jean DuBuffet to the countless folk artists who paint as a way of digesting reality (rather than truckloads of art theory). Opens on Friday at 11 A.M. and runs through Sunday at 6 P.M., in Midtown. Admission is $20 per day or $35 for a two-day pass.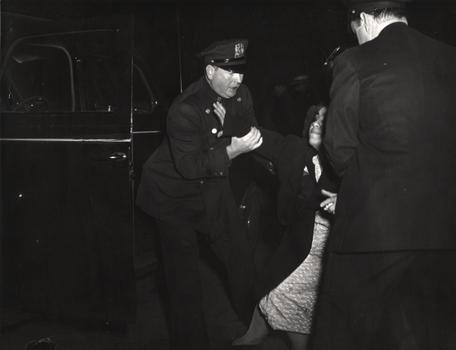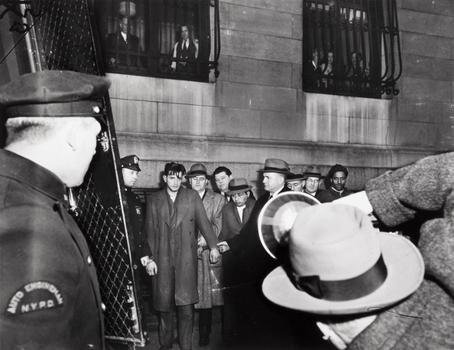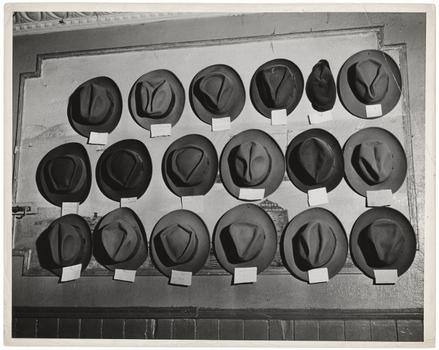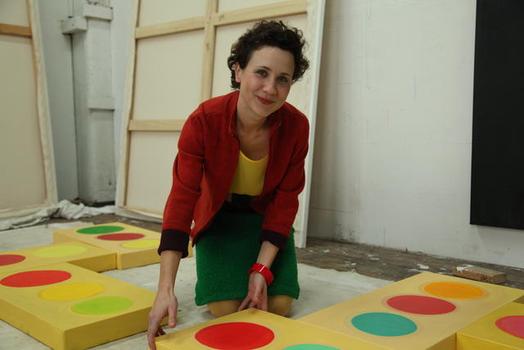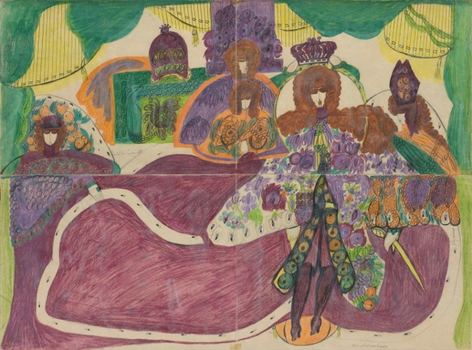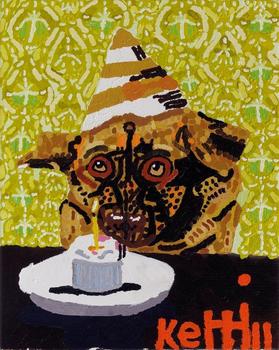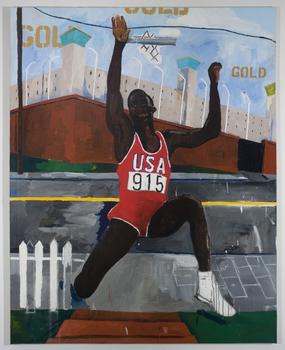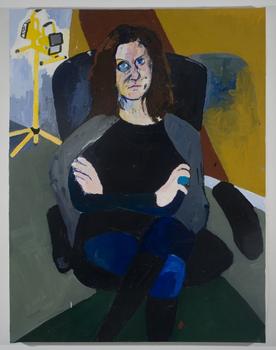 of