After Son Rand's Detainment, Ron Paul Raises $60K and Counting in 'End TSA' Money Bomb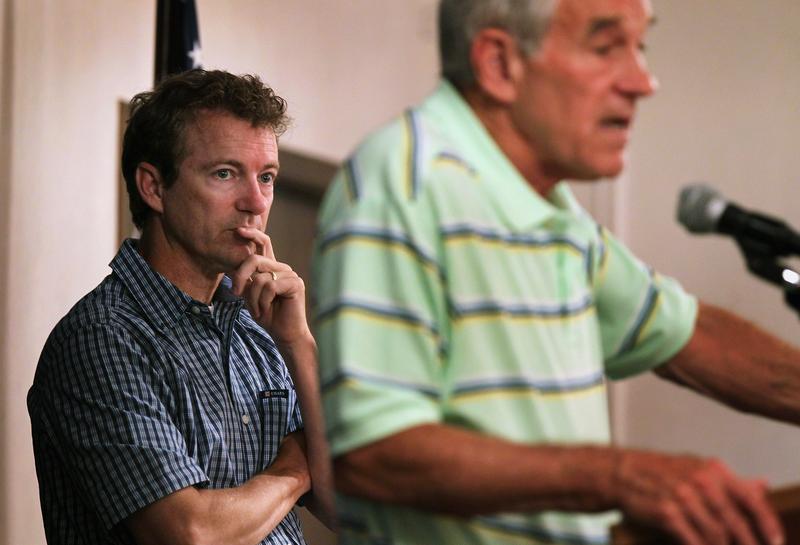 Ron Paul has raised over $60,000 in his "End the TSA" money-bomb since yesterday, when the TSA detained his son, Kentucky Senator Rand Paul, for refusing a pat-down.
Rand Paul triggered an alarm during screening at an airport in Nashville, Tennessee on Monday. After refusing a subsequent pat-down, without which the senator would be barred from boarding, Paul was held by the TSA and missed his flight to Washington, DC, where he was scheduled to participate in the anti-abortion March for Life. Eventually, after two hours, Rand was allowed to go through the airport scanner again, didn't set off an alarm, and boarded a later flight to Washington.
The only way the TSA's slight could have been more ironic is if this had happened to Ron Paul himself. The long-time small government, strict constructionist libertarian has already introduced a plan to abolish the TSA along with a host of other federal agencies within the first year of a Paul presidency.
Detaining the candidate's son, however, still provided perfect fodder for Paul's anti-big government message: if the federal government can detain my son, and a U.S. senator to boot, for refusing to let a stranger lay hands on him, there's something wrong with this country.
Just after midnight on Tuesday, his campaign sent out an e-mail touting an "End the TSA" money bomb.
"I'm proud of my son's stand, but just imagine those who receive this kind of treatment every day in our nation's airports and can't fight back?" the e-mail reads. "As President, I pledge to do everything in my power to strengthen our national security by ending the theatrical sham that is the TSA."
The campaign has raised over $60,000 in the little over 12 hours since.